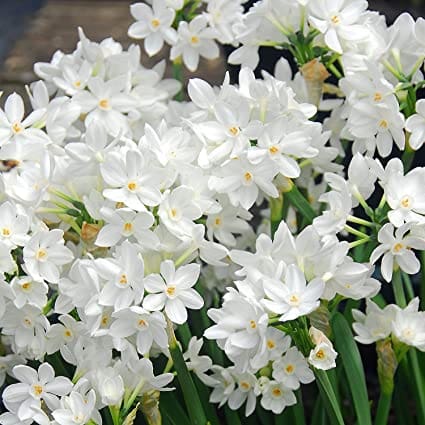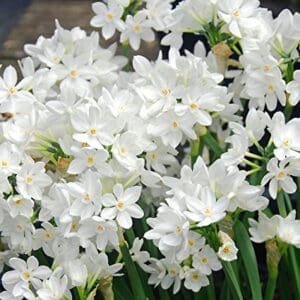 Sigmund Freud (the founding father of psychoanalysis) coined the word "narcissism" after a Greek youth named Narcissus who had never seen his reflection. One day, when he became thirsty and stopped by a pond to take a drink, he saw his reflection in the water for the first time.
He became so enchanted that he fell in love with his reflection and started talking to it. Narcissus thought his reflection was speaking to him and became more engaged. Unable to consummate his passion, he toiled away at the pond. As time passed, he eventually changed into a flower that bears his name, "The Narcissus."
I brought the above story to your attention to make a point based on my years of observations concerning "leadership" in these Virgin Islands. In more ways than one, we have placed our hopes and livelihoods in the hands of men and women who lack integrity and vision and who, instead, worship the flaws often found in selfishness. We have created a society of people with blinders who can't see the pathway toward necessary changes corresponding to simple and timely progress.
It is, therefore, not surprising that when we look at the Virgin Islands today, we see a society parallel to the adage: "one step forward, two steps backward." That is the true meaning of stagnation, and the perpetrators of this insanity, are those individuals we mislabeled as "leaders."
I often wonder if some of our so-called leaders in the Virgin Islands aren't narcissists. According to the American Psychological Association, people with a narcissistic personality disorder display a chronic and pervasive pattern of grandiosity, demonstrate a need for admiration, and lack empathy.
Thomas J. Schumacher, a psychotherapist, said, "the narcissist displays an operating style that involves extreme self-involvement and a grandiose sense of self-importance. They exaggerate their achievements and talents, expecting others to recognize them as superior, and often appear arrogant and highly self-absorbed."
In an article (July 22, 2002) in the New Yorker Magazine, Malcolm Gladwell, the social writer of such books as "The Tipping Point (How Little Things Can Make a Big Difference)," "Blink (The Power Of Thinking Without Thinking)" and "Outliers (The Story of Success)," asked this question: "Are smart people overrated?"
In that article, he quoted psychologists Robert Hogan, Robert Raskin, and Dan Fazzini saying, "Narcissists are terrible managers." They resist accepting suggestions, thinking it will make them appear weak, and they don't believe that others have anything useful to tell them." Accordingly, "Narcissists are biased to avoid acknowledging responsibility for their failures and shortcomings for the same reasons that they claim more success than is their due."
The narcissists in leadership positions in the Virgin Islands are not unique. However, what they are is vindictive. For example, Joe Blow was so happy a man when he was working in the Department of Public Works. His specialty was road repairs, something he had been doing for over 20 years. During Hurricane Marylyn, he got the idea to solve a nagging problem that frequently occurred on the Melvin Evans Highway when heavy rain fell. Whenever heavy rain falls, the section of that highway between the Henry Rohlsen Airport and the road to Golden Grove Correctional Facility will flood like a river.
The problem was that this particular section of the highway was paved over a river and was now divided by a concrete wall. As a result, the underground river would overflow, and water would settle in that spot, creating an impassable route for traffic. Joe saw the problem as something simple to solve. He went to his supervisor and told him that all they had to do was to bore several holes through the concrete divider, and the water would then flow to the other side, where it would meet the flowing gut.
The supervisor told him that the commissioner was aware of the problem and was conducting a feasibility study on how to solve it. Joe was astonished, "A feasibility study? All that is needed is a drill, for God's sake!" Joe decided he would take the problem to the public by voicing his opinion on a radio talk show. The next day, they terminated him. Today, the problem still exists, feasibility has taken place, and the government has spent approximately $5 million.
We need to look deeply at our so-called people in leadership positions and see if we can tell who they are by applying these narcissistic symptoms:
(1) They refuse responsibility. It's not their fault. Not EVER. It's always your fault, his fault, or her fault.
(2) They lie. Narcissists lie to make themselves look good.
(3) They look down on you. Narcissists have to make themselves feel bigger by convincing themselves others are smaller by comparison.
(4) They're two-faced. Narcissists have two faces—there real face and their stage face.
(5) They're vindictive. If you dare to question a narcissist or request things like healthy boundaries and honesty, you're going to become public enemy number one.
(6) They project psychologically. It is said that many mentally disordered individual projects frequently; however, narcissists are some of the most actively and severely projecting people you will ever encounter.
(7) They smear people who oppose them. If you question the insensitive things they do or put any limits whatsoever on their bad behavior, you will be targeted for social, professional, or personal obliteration.
Look deeply at the problems we face today; whose fault, are they? Why are we in such a state of economic, social, and cultural deprivation? We need to think more keenly before we elect and give away taxpayers' money to individuals who love themselves too much.
Editor's note: Winston Nugent was born in Spanish Town, Jamaica, and grew up on St. Croix, in the United States Virgin Islands. In 1975, he won the first College of the Virgin Islands poetry award. He has been honored by The International Society of Poets. Blue Rain, Negus, On Our Island, and Walking in the Footsteps of My Ancestors are among his poetry chapbooks. The following short stories have been published by the University of the Virgin Islands (Caribbean Writers): "Two Birds with One Stone," "Many Rivers to Cross" and "Still Water Runs Deep." He received The Caribbean Writers' Marguerite Cobb McKay Prize and The Daily News Prize for his story "The Rim," which was published in The Caribbean Writer.