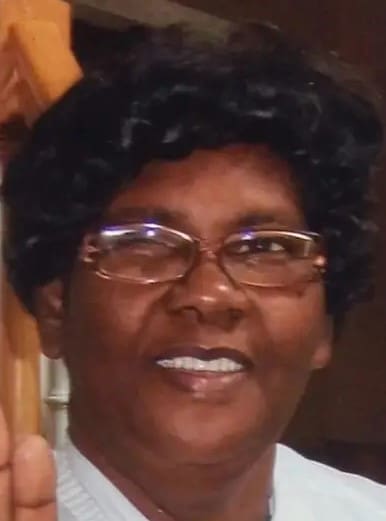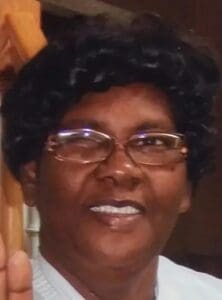 Relatives and friends are advised of the passing of Mother Ethelyn Charles.
Mother Charles was preceded in death by her parents: Katherine "Kitty" Daley and James "Sonny" Spencer; sons: Owen Dyer Sr., Mitchell Rabsatt Sr. and Jason Glasco.
She is survived by her husband, Monroe Charles; daughters: Una Dyer-Gonzalez, Avril Dyer, Cindy and Monelle Charles; sons: Rupert I and Wilton Dyer; daughters-in-law: Tiffiony Wells-Dyer and Laurie Dyer; son-in-law, Denis Gonzalez; 16 grandchildren; sisters: Iris Rocque-Jones and Josette Cabey; brothers: Wilburn Rocque, Joseph "Alford" and Cordean Spencer, and Junior Browne; and sisters-in-law: Claudia Rocque, Edris Spencer and Pauline Brown.
She is also survived by brothers-in-law: Irvin Jones, Conroy Lloyd and Kenyuth Potter; special niece, R. Katherine "Kathy" Cabey; many other nieces, nephews, grand and great-grandnieces and grandnephews too numerous to mention; aunts: Roslyn Fagan and Rita Russell; uncle, Henry Fagan; and adopted children: Pastor Barnaby and Debbie Joseph, Louis Exante, Jesuali "Jesse" Duran-Rodriguez and Dr. Keisha Collins.
Other survivors include cousins: Evrod Morris and J.D. "Brother Dyer" Dyer; cousins-in-law Sylvia Benjamin and Evelyn Dowe; special goddaughter, Sylvia Browne; special family friends: Mother Sylvia Pharoah, Valerie Browne, Naomi Phillips, Juliette Rhymer, Louisa Allan, Leon Rabsatt and their families; members of the Pentecostal Church of God In Christ and Kingdom Life International Christian Center Congregations; and many more relatives and friends also too numerous to mention.
The funeral service is set to be held at 10 a.m., Saturday, Oct. 29, at Pentecostal Church of God In Christ located at Estate Hoffman No. C-10, St. Thomas, USVI.  Private cremation to follow.
In lieu of flowers, it is asked that donations be made to Bethlehem House/Catholic Charities of the Virgin Islands, P.O. Box 10736, St. Thomas, Virgin Islands 00801; or H. M. Lewis Foundation Scholarship, P.O. Box 304543, St. Thomas, VI  00803.
Arrangements are entrusted to Turnbull's Funeral Home and Crematory Services.