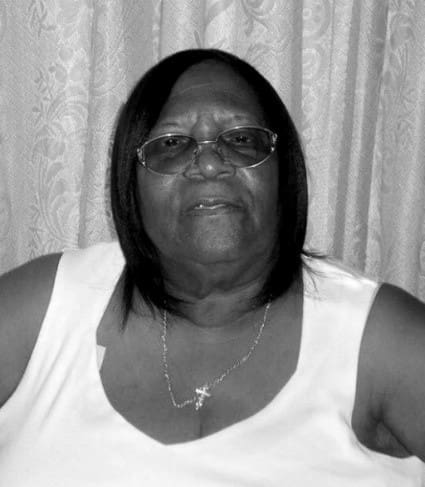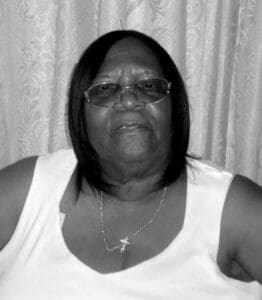 Jean Adora Smith died at the age of 86 in her home on the morning of Oct. 4.
Jean was preceded in death by her husband, Gladstone Smith; father, Edgar Arthur; and mother, Hilda Clark.
She is survived by her children: Peter, Anthony, Judy Quamina and Hazel Smith; son-in-law, Bryan Quamina; daughter-in-law, Sylvia York; grandsons-in-law: Lenford Carr and Eric White; and grandchildren: Iyana Smith-Carr, Larissa White, Urijah, Monique, Melissa, Anthony Jr., Michael, Nathaniel Arnold, Kyemelly, Kyedan, Kyebou and Keyana Smith.
She is also survived by great-grandchildren: Khaleel Matthews, Michael Carr, Tyleik Towns, Leanna Carr, Meckayra Bruce, Jamal Rogers Jr., Jayden Rogers, Mariah Smith, Maliyah Smith, Urijah Smith Jr. and Mason Bedminster; great-great-grandchildren: Makayla, Kimayah and Kaliah Matthews; and brothers: Errol, Kenneth Arthur and Kelvin Clark.
Other survivors include sisters: Anne Sankar, Joy Fenton and Gloria Wilkes; numerous, nieces, nephews and family too numerous to mention; and special friends: Carmen Santos, Patricia Smith, the Telesford family, the McKnight family, Joan Ross, Henrietta Sandy, Miss June, the Duinkerk family, Joan C. and the Vidale family.
Her Celebration of Life service will be held on Friday, Oct. 28, at St. Ann's Catholic Church Estate Barren Spot. The viewing will be at 9 a.m. followed by tributes at 9:30 a.m. and a service at 10 a.m. Interment will be at Kingshill Cemetery.