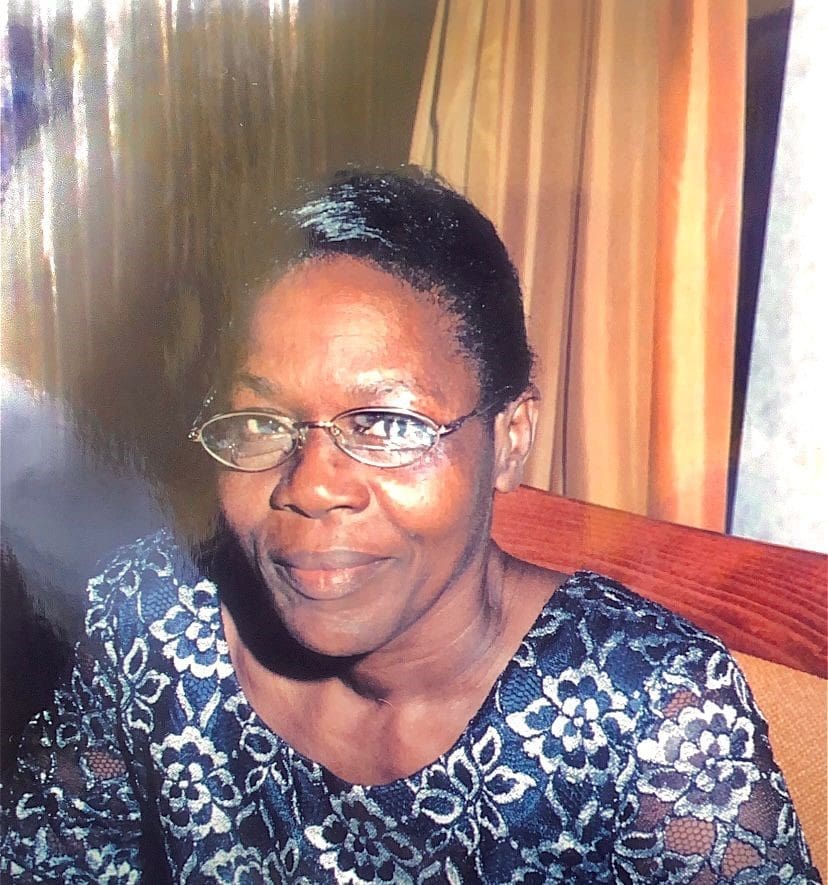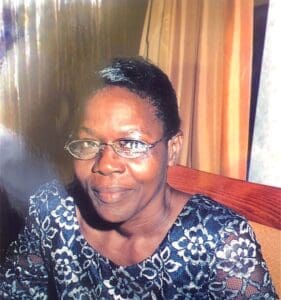 Louisa J. Rose-Williams, also known as "Louise" or "LouLou," of Estate Mon Bijou died on Oct. 3. She was 74 years old.
She was preceded in death by her mother, Margaret Lewis; father, Stanmore Rose; sisters: Sheila Nicholas and Geraldine Nicholas; brothers: Lauckland Nicholas, Charles Richards and Joseph Rose; niece, Judith Jenkins; nephews: Nigel Daley and Edwin Nicholas; sister-in-law, Verna King-Patrick.
She is survived by her daughter, Faye Williams; sons: Oliver "Keila" Rose, SFC Gino Williams and Enrico Williams; grandchildren: Joseph, Shabazz, Malik, Taquan, Aja, Elijah and Ezekiel Rose, Tamia Williams, Kiara, Nayah and Tyriek Williams, and Nathaniel Williams; great-grandchildren: Jordan Ghant, Katalina and Anaya Rose; sisters: Perdita Rose, Yvonne Jenkins and Eldica Rose; brothers: Samuel Nicholas and  Eric Rose; and nieces: Joycelyn Nicholas, Ivy Jenkins, Zeneth Nicholas-Pierre, Anika Nicholas-Joe, Tavia Rose-Vives, Tiffany Rose-Onyekuru, Terez Rose-Dulaney, Wendy Elvins, Jessica Pompei, Nalda Nicholas, Dornamay Graham, Roslyn Graham, Gertrude Rose and Alicia Rose.
She is also survived by nephews: Dave Nicholas, Winston Graham, Fitzroy Graham, Mitch Nicholas, Leon Rose, Stanmore Rose, Thomas Rose, Alphonso Rose, Sylvester Rose, Treven Rose, Sylvester Richards and Jermaine Williams; great-nieces: Samantha Bennett, Jahzera Glover Jenkins, Dainayjah Pierre, Chidera Onyekuru, Shanice Nicholas, Kendra Rose, Kasia Rose and Saykera Nicholas; great-nephews: Chinedu, Chiwueze and Chijioke Onyekuru, Jamaul Shipley Jenkins, Sebastian Smith, Drew Sanders, Jameer Hartley, Talib Pierre, Rudolph Nicholas, Idris Williams and Lamir Joe; daughters-in-law: Myrtle Daley-Williams and  Jessica Rose; brothers-in-law: Kennedy Williams, Sinclair Williams and Winston Williams; and sisters-in-law: Claire Nicholas, Charlene Rose, Lornette Joseph, Helen Williams and Janice Cornelius.
Other survivors include special friends: Vassell McCoy and family, Georgette King, Delores Lake, Mary Thomas, Velda Massiah, Gloria Bruney and family, James Martin and family, Arnold Goodwin and family, Oliver Pauleon and family, Sheila Mack and family, Winifred Jonas, Veronica Richards, Mercedes Arlin, Anderson Williams and family, Alfred Williams, Genevieve Andrews and family, Helen Huggins, Irene Dostalie, Icilma Browne and family, Veronica Abraham, Mildred James, Odette Rennie, Elizabeth Rogers, Cassilda Joseph, Samuel Grey Jr. Esq., Eason Jeffers, Franklin Clarke, Francis Jackson and family, Amailyn Augustus Herbert, Johanna Philip, Monrose Loctar, and Francis Jackson and family; cousins and other relatives: Diana Richards, Oswald Jackson, Desmond Jackson and Augusta Huggins; as well as other relatives and friends too numerous to mention.
There will be a viewing held at 9 a.m. followed by a funeral service at 10 a.m., Sunday, Oct. 16, at Central Seventh-day Adventist Church. Interment will be at Kingshill Cemetery.