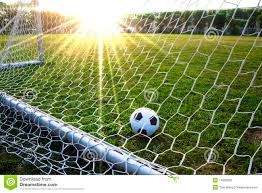 The U.S Virgin Islands Soccer Association's (USVISA) Under 17 Boys' first match of the 2022 Confederation of North, Central America and Caribbean Association Football (CONCACAF) Championship Qualifiers ended with a loss.  The winning glory goes to Puerto Rico with a 16-0 finish.  The boys played hard, and made some attempts to get forward into their opponent's half, but to no avail.
A red card in the second half gave an added blow to the defensive efforts.  Puerto Rico was a bit more developed, composed and faster on the pitch, which allowed them to control the tempo of the match.
In the second match of the USVI's Group B, Aruba clinched a 2-1 win over Martinique.
The Young Dashing Eagles' next match day is at 9 a.m., Friday, Sept. 2, with Aruba.  Watch the games live at the CONCACAF app, Facebook page or YouTube channel.
U.S. Virgin Islands 2022 Qualifiers Match Schedule:
Aug. 31:   9 a.m. (0) v Puerto Rico (16)
Sept. 02:  9 a.m. v Aruba
Sept. 04:  9 a.m. v Martinique
Sept. 06:  9 a.m. v Anguilla
For more information on USVI Soccer Association programs, contact the USVI Soccer Association office at 719-9707 or email USVISA at usvisoccer@gmail.com. Follow the association on Facebook at USVI Soccer Association