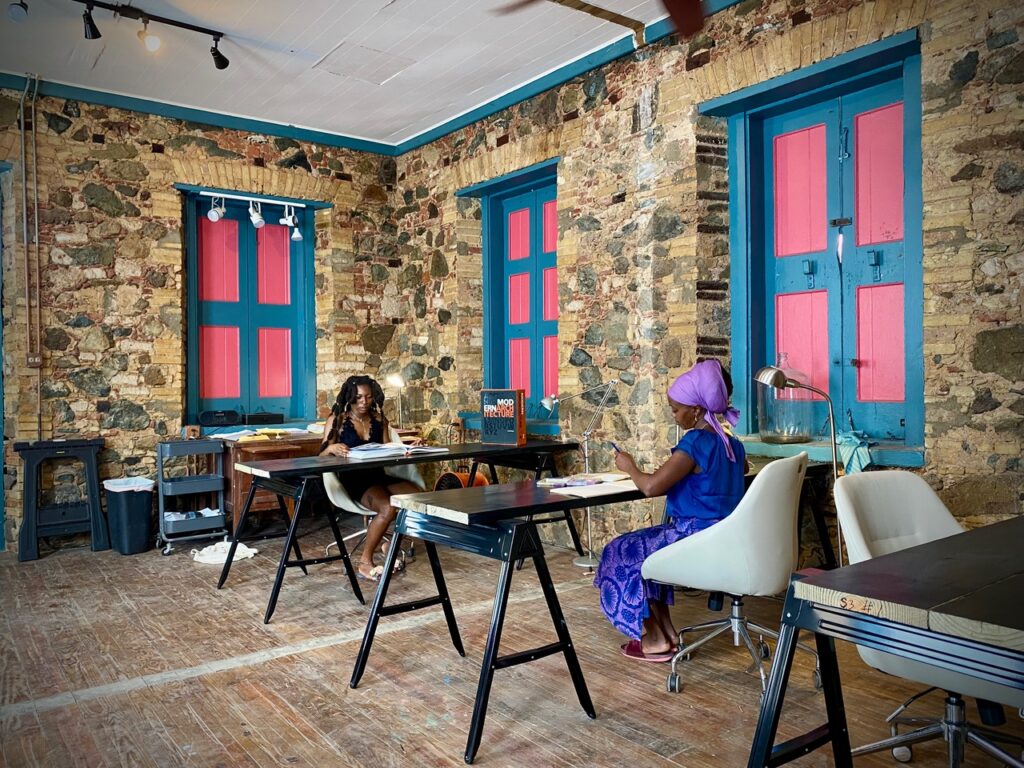 81C announces the launch of 81C Studio, an artist support program operating in the famed Pissarro House on Main Street in downtown Charlotte Amalie, St. Thomas. The property is the birthplace of renowned impressionist painter and artistic pioneer Camille Pissarro.
Two blocks east of 81C's art gallery and event venue, the art studio program offers participants six months' access to free, safe, professional studio workspace, according to a press release announcing the program.
"Launching 81C Studio on Main Street is significant, as it brings energy to the area that is rooted outside of materialism or shopping, and actively helps artists and youth," said Zack Zook of 81C. "Since opening 81C as a gallery and event space in October, 2020, I have wanted to do a proxy location that allows for functional, steadfast creative production within the community. Finding an opportunity to do this through 81C in the historic Pissarro House has been inspiring, fun, and serendipitous," he said.
Zook encourages St. Thomas artists to apply for the 81C Studio Artist Support Program. Visit 81C during gallery hours (Wednesday 5 to 10 p.m. and Sunday 2 to 8 p.m.) or contact 81C by phone at 917-327-1561, email at 81cvirginislands@gmail.com or online at 81CVI.com.
The program is intended to enhance and illuminate the prioritization of artistic process and creation within an individual artist's livelihood, allowing 81C Studio participating artists the opportunity to cultivate various artistic pursuits, including craft, technique, production, industry networking, and exposure to curatorial gallery experiences, the release stated.
Participating artists will have the opportunity to present their work for public view at 81C's nearby gallery and event location on Strand Gade, through pop-up art shows and, potentially, full-scale exhibitions, according to the release. As a crucial part of the program, artists are required to perform collaborative sessions with community youth twice per month, hosting small workshops with students culled from an action-plan-collaboration between 81C and community educators and leaders, it said.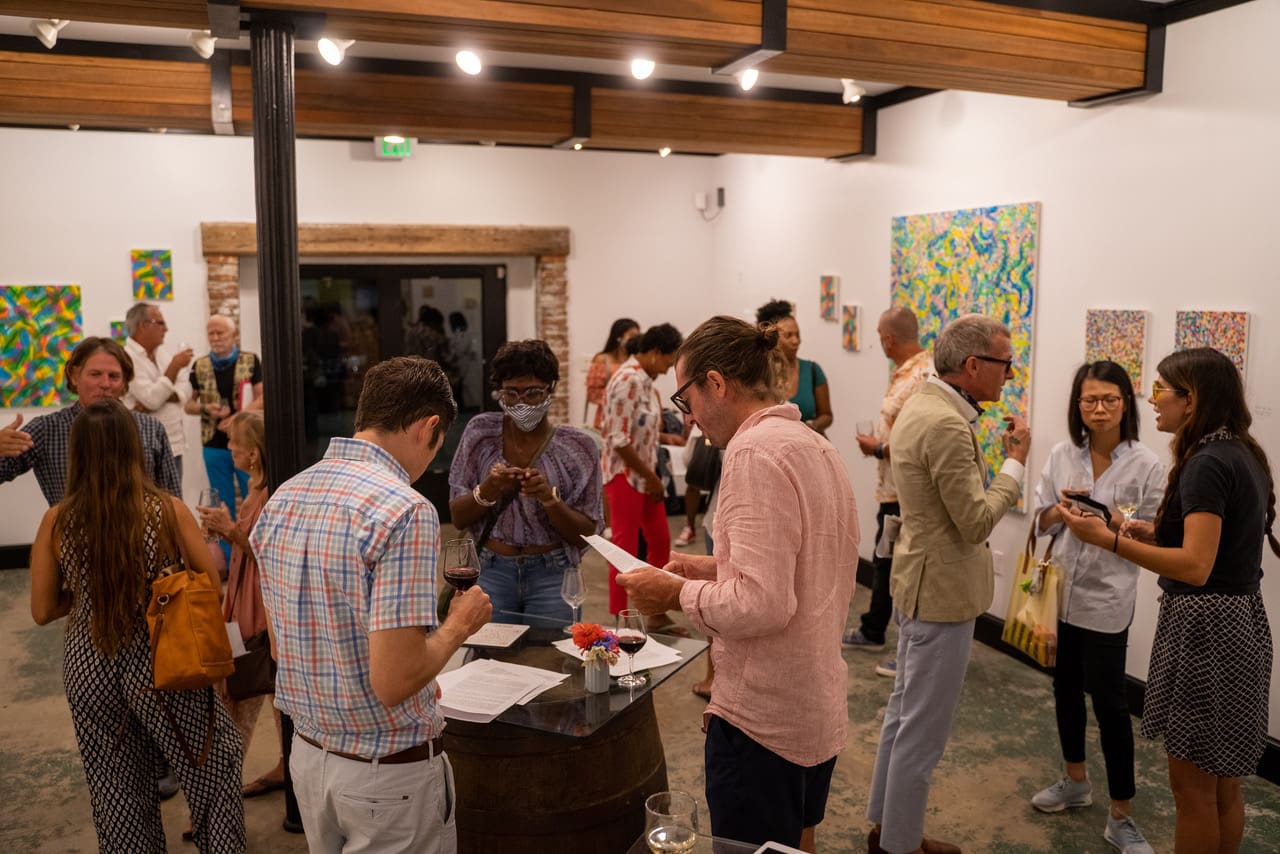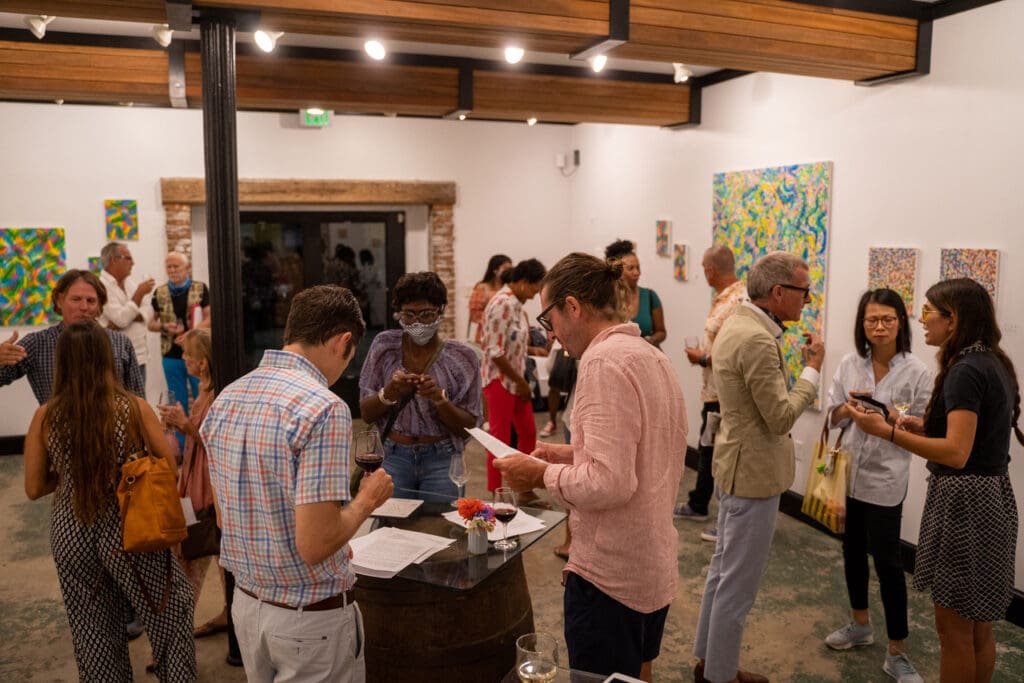 Among the highlights of the program:
– Studio space is available 24/7 to participating artists;
– 81C curators and directors are available to offer professional guidance and resources, as needed;
– 81C works to allocate funds for materials and products that play a necessary role in creating art made by participants;
– Mentored youth are encouraged to collaborate on public art projects sponsored by 81C;
– Applications for studio slots are accepted online at 81CVI.com.
Inaugural artist participants are photographer Mwamini Morowa Frett, painter Iphedeiah Petersen, and multimedia artist Montez Teferi.
"My photographs focus on nature and uncommon subtleties that we find in perhaps otherwise ordinary settings. Whether it be an odd detail in a cloud or a discolored leaf amongst a canopy of green, I appreciate what stands out as unique amongst serene settings. These outliers can create stories and then we ask questions within," said Frett.
Petersen said "I always loved art growing up, but didn't pursue it except for a hobby, until a couple years ago when I taught myself to paint. Mainly I specialize in acrylic painting. I paint in a way that gives my art a textured appearance. For the most part, I perpetrate a naturalistic art form sometimes combined with the human form or the illusion thereof. I also do arts such as psychedelic, abstract, animation, fine art, fabric painting, and others. Allowing all parts of my imagination to take the wheel, I execute my art freely with grace and power."
Teferi is a local business owner "who creates through Indigenous Renaissance. I use clay, textiles, beads, and watercolor to create unique pieces that balance my love of beauty and functionality."
81C is an event venue and art gallery that is available for private and public pop-up event rentals, free pop-up art shows, and rotates full-scale art exhibitions every four to six weeks. Visit 81CVI.COM and on Instagram & Facebook: @81CVI. Call 917-327-1561.