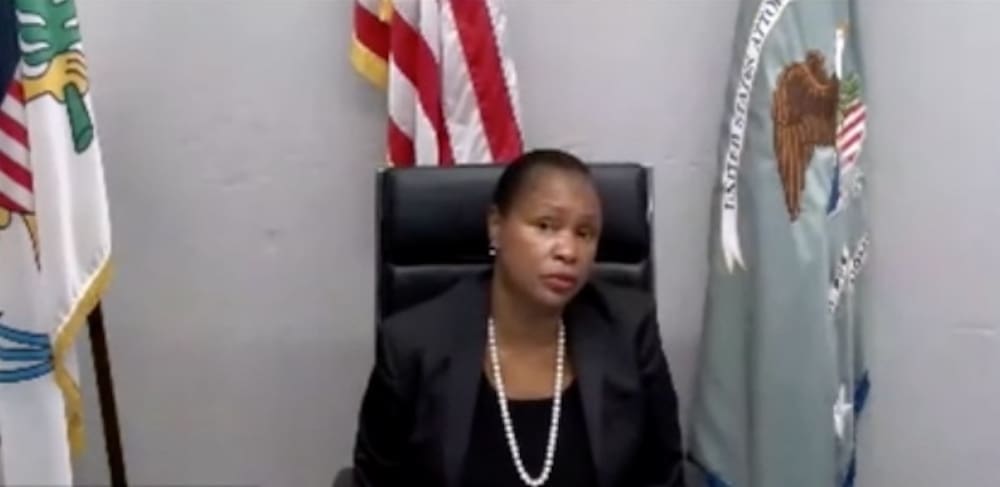 The U.S. Senate finally confirmed St. John's Delia Smith as the U.S. Attorney for the Virgin Islands, Wednesday evening, one day short of six months after her nomination.
Smith had served as an assistant U.S. attorney in the Virgin Islands for several years before President Joe Biden nominated her to the role of U.S. Attorney on Sept. 28, 2021. Her confirmation was held up, however, because Sen. Tom Cotton (R-Arkansas) objected.
For reasons V.I. Delegate to Congress Stacey Plaskett said were unrelated to Smith's qualifications, Cotton held up the process as well as nominations for seven others, all in states that voted for Biden. According to Cotton, his stymying was because he thought U.S. Marshals in Portland, Ore., had been treated unfairly by the federal government after accusations of using excessive force during Black Lives Matter protests in 2020.
It was not immediately clear when Smith would be sworn into office.
Plaskett said she was elated at the confirmation.
"Smith is not only highly qualified for the position but her unparalleled commitment to service makes her an ideal choice to work on behalf of the Virgin Islands," the delegate said. "President Biden definitively signaled that Delia Smith was who he wanted in the position of US Attorney for the US Virgin Islands when he nominated her in 2021."
The USVI's current U.S. Attorney Gretchen Shappert was appointed by then-President Donald Trump in 2018.