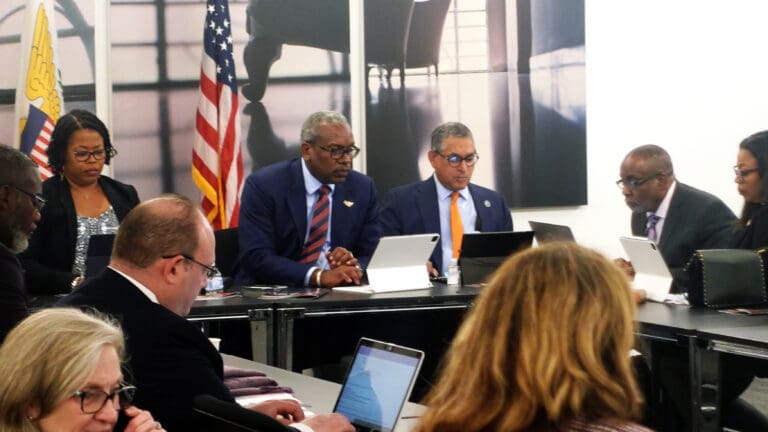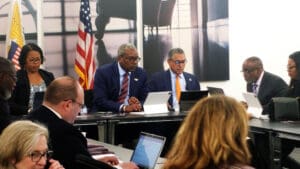 In Washington this week, Gov. Albert Bryan Jr. signed documents to execute the refinancing sale of V.I. government bonds secured by federal alcohol excise taxes or "rum cover over" given to the territory each year, Government House announced Wednesday. The refinancing is the first successful sale of V.I. government bonds since the territory went to market in 2017 and was unable to sell its municipal bonds amid several ratings downgrades.
According to Government House, the refinancing will create significant savings in debt-service and interest payments, which it plans to use to help shore up the rapidly collapsing V.I. Government Employees' Retirement System.
"For the better part of 30 years, we have known of the imminent insolvency of the GERS, and without any viable solutions being proposed over the years, it grew worse. Because of the actions we have taken, this is no longer an issue," Bryan said.
The pension plan is bleeding in excess of $100 million per year from its rapidly shrinking trust fund and, prior to this development, is projected to completely exhaust its capital around 2024 and be forced to pay current pensions directly from current contributions. This would mean pension cuts of more than 50 percent. (See: The GERS Collapse, Part 1 – How Bad Is it and How Did We Get Here?)
Details provided so far from Government House do not indicate if the debt savings are sufficient to cover the entire annual payout, but Wednesday's release asserts it will "provide long-term solvency" to the system.
"Three years ago, the Bryan-Roach Administration promised to find a solution, and I am proud to have kept that promise. Today we have taken a great leap forward to secure the pensions of our hard-working government employees, past, present and future, and the stabilization of GERS provides a foundation for the continued positive transformation of U.S. Virgin Islands," Bryan said.
Bryan's bailout plan, which he first proposed in 2020 and submitted to the V.I. Legislature on four separate occasions, uses a special type of corporate entity called the Matching Fund Special Purpose Securitization Corporation. This is the special purpose vehicle created by the Legislature in February through Act No. 8540 to issue the bonds. It is a separate entity from the Government of the Virgin Islands and is a type of entity commonly used in municipal financing and carries its own bond rating separate from the V.I. government. The government signs over control of the federal alcohol excise tax revenues the territory gets from the federal government every year to the separate entity or "special purpose vehicle."
This is meant to reassure lenders that they will be paid first and the government cannot choose to default on debt and use those revenues to operate the government in the event of a fiscal crisis. This can result in lower interest rates. Puerto Rico has some of its debt secured with a similar special purpose vehicle.