John Jackson, the former Olympic boxer set to stand trial on April 11 on child pornography and rape charges, is seeking yet another delay in his proceedings, citing ineffectual counsel by his lawyer.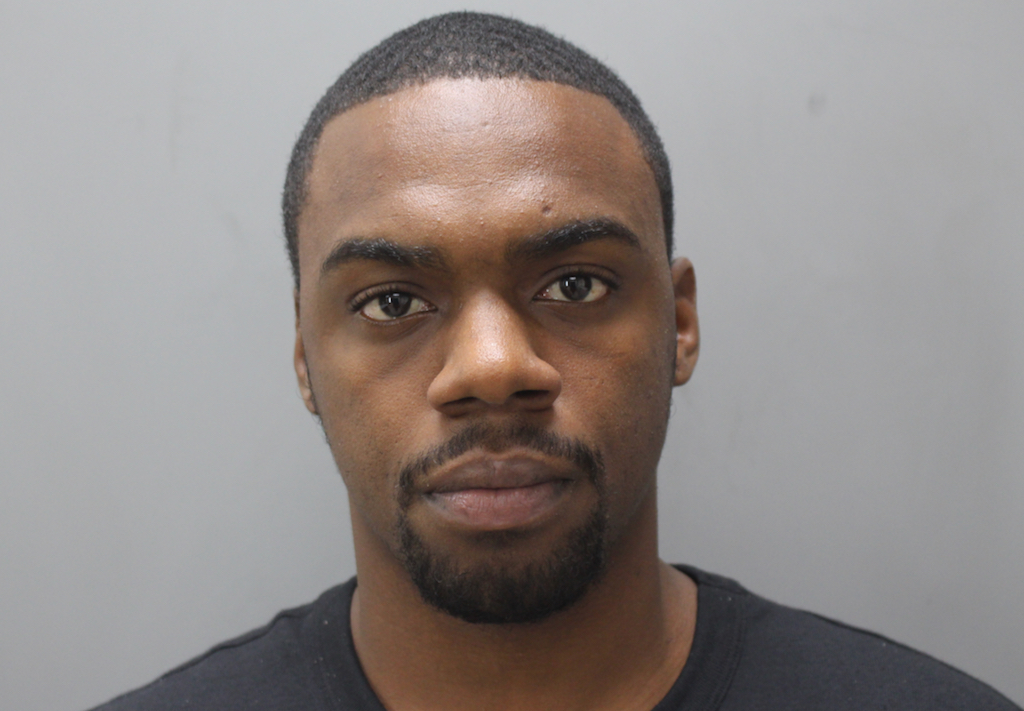 In a rambling and incoherent pro se motion – meaning he wrote and filed it himself – Jackson has asked V.I. District Court Chief Judge Robert Molloy for a hearing to "grant this motion enlargement of time."
Jackson has been represented by five different lawyers to date. Held without bail since Feb. 28, 2019, at the Metropolitan Detention Center Guaynabo in Puerto Rico, he was set to stand trial last July but on the day jury selection was to begin, submitted a letter to the court saying he was not satisfied with his counsel from the Federal Public Defender's Office.
The trial, delayed numerous times due to the COVID-19 pandemic, was continued once again while he sought to hire private counsel and, in August, retained attorney Yohana M. Manning.
Now, 10 days before he is scheduled to stand trial, Jackson is again dissatisfied with his representation.
A hearing on a "motion to withdraw" in the case was to take place Friday morning in V.I. District Court on St. Thomas, but Manning's flight from St. Croix was overbooked, and he was denied a seat, according to an emergency motion he filed seeking permission to attend by phone instead. Magistrate Judge Ruth Miller denied his request.
What the motion to withdraw concerns is unknown. Like many documents in the case, it has been filed under seal, and a minute entry on the court records website concerning Friday's omnibus hearing before Miller also was not available to the public.
Jackson's pro se motion, however, makes clear he wants to dismiss his lawyer.
"Counsel of the record Yohana M. Manning has failed to communicate with defendant Jackson over six months. Mr. Jackson only spoke to counsel Manning 5 times for 5 mins," Jackson wrote in the motion filed on Friday.
Jackson goes on to state that Manning has not reviewed the jump drives of evidence that the U.S. Attorney's Office provided because he could not open them, nor subpoenaed a witness "of newly discovered information" as requested.
"Defendant Jackson also in pro se file notice by motion prior to the District Court and the Clerk Office refused defendant Jackson filing as to his liberty interest, the Clerk office stated they would forward such motion to counsel Manning," the motion continues.
"Counsel Manning has failed to fill any motion in the instant case, counsel has failed to review or discuss with defendant Jackson," the motion states before citing "the right to counsel and the right to effective assistance of counsel" under the Sixth Amendment of the U.S. Constitution.
"An examination of the record and counsel Manning failed to present any pre-trial motion, denying client compulsory process as to witness or a defense, failed to adequate investigation, resulting prejudicing client Jackson to Sixth Amendment fair trial process," the motion states.
Jackson was admonished in January for filing pro se motions requesting a review of his bail conditions and the return of property seized during his arrest.
The U.S. Attorney's Office filed a motion objecting to Jackson's efforts, arguing that any matters he wants to raise in court should be filed by his attorney. It further asked the judge to "order the defendant to cease and desist filing pro se motions while he is represented by counsel."
Molloy agreed, writing in his order that while criminal defendants have a constitutional right to self-representation, they do not have a right to proceed simultaneously with counsel and pro se.
Molloy denied both pro se motions without prejudice and ordered that they be stricken from the record.
Federal authorities filed a formal complaint against Jackson in February 2019, accusing him of sexually assaulting a 15-year-old girl, and later added charges related to alleged assaults against two other minors, known as Jane Doe 2 and Jane Doe 3. He faces charges of production of child pornography, rape, and transporting a minor with intent to engage in criminal sex acts.
In his January pro se motion, Jackson foreshadowed his defense, disparaging the reputation of one of his alleged victims and claiming she posed as a person over the age of 18, among other allegations.
The U.S. Attorney's Office has since filed motions in limine seeking to prevent Jackson's defense from using any argument or evidence regarding the alleged victims' sexual behavior, consent, or mistake of age and asking that the courtroom be partially closed during the admission of child exploitation evidence.
Motions in limine are made near the start of a trial before a jury has been selected, asking the court to limit what evidence or facts the opposing party may present or mention in the presence of the jury.
"In a recorded jail call and in a pro se filing, defendant Jackson has made statements referring to the character and alleged sexual behavior of one or more victims. These statements seem to indicate an intent to attempt to disregard the prohibitions of Rule 412," says the motion filed March 22, referring to federal evidentiary rules.
"Absent any testimony on direct examination about the victims' prior sexual history or predisposition, and absent a pre-trial, in-camera hearing, there is no justification for the admission of such evidence which is clearly disallowed under the rule and serves only to tarnish the victims in the eyes of the jury. Therefore, pursuant to the rule, any evidence of a victims' sexual behavior, unrelated to defendant Jackson's charges, that occurred before or after the charged offenses, is irrelevant, unduly prejudicial, and inadmissible," the U.S. Attorney's Office wrote.