Legislators met on Friday to address Governor Albert Bryan Jr.'s request to extend the state of emergency in the territory.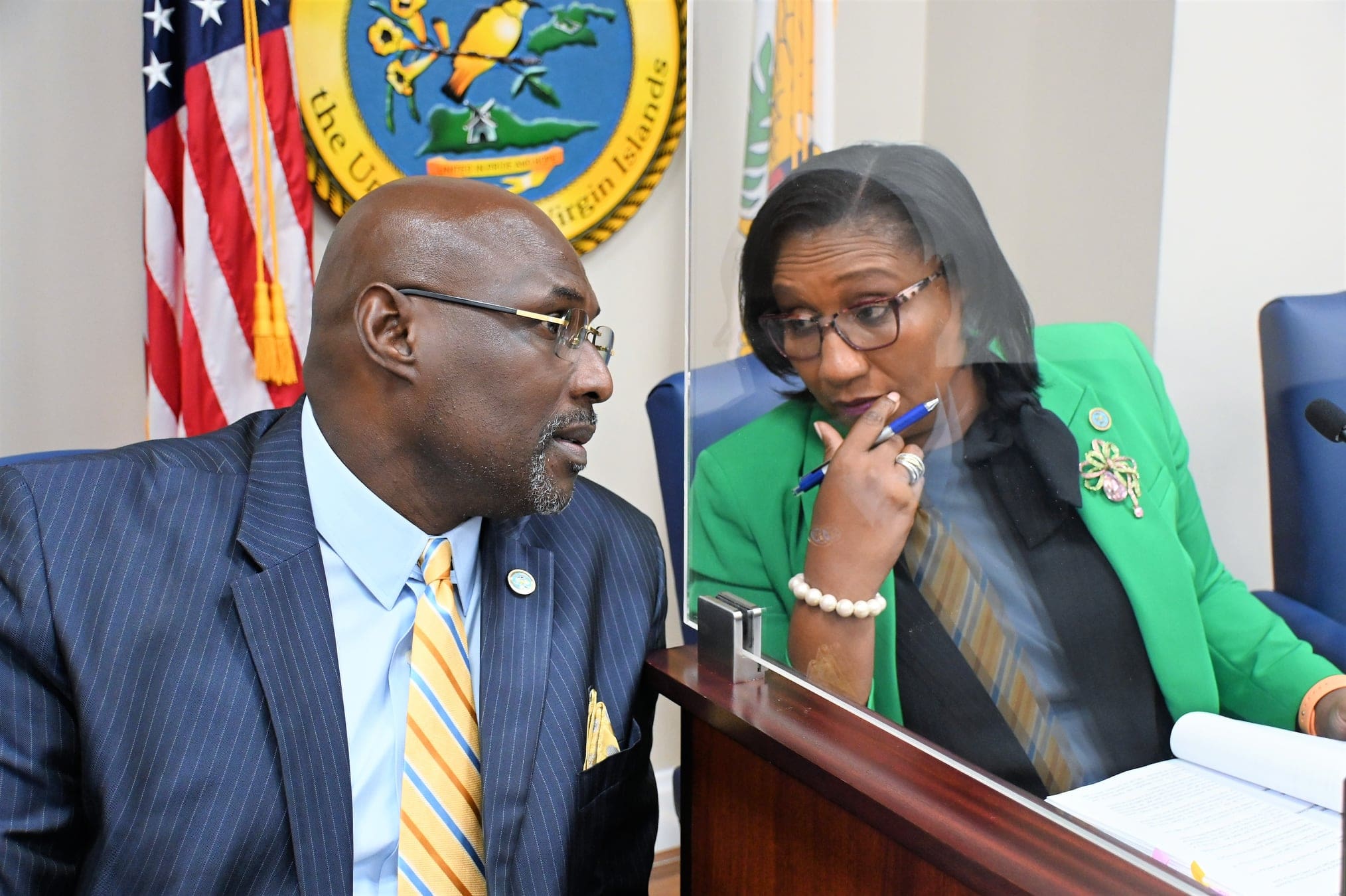 According to the request dated March 6, 2022, Gov. Bryan said that it was necessary to extend the state of emergency so that the territory can receive aid for staffing coverage, medical supplies, and to continue the operation of vaccination programs.
However, there was mixed feedback from senators as it related to the request, all stemming from legislation passed in 2018 requiring the governor to request to the legislative body a proposal to extend the state of emergency.
"We know that somewhere about in the 32nd legislature, a measure was passed to require the governor's staff to come before the legislature monthly when there's a state of emergency. That is impractical," said Senate President Donna Frett-Gregory. Frett-Gregory further commented that "the law is flawed" as it does not indicate what should happen should the legislative body not convene about the state of emergency requested by the governor.
Sen. Marvin Blyden said that the legislation was put into place as a result of the 2017 hurricanes due to a "lack of communication" that occurred at the time. "No one knew or foresaw the pandemic coming down the line, and we are here today because of the pandemic," he added.
Some senators voiced concern that the legislation should have never existed to mandate the senate body approve a state of emergency.
"I understand the concern of you guys and the people in this territory, but this should have never happened to start if you ask me," said Sen. Franklin Johnson.
"Whether or not we agree with what was passed, it is this body's responsibility to adhere to the law until changes are made," said Sen. Kurt Vialet.
Sen. Francis-Heyliger added that the testimony being delivered creates a "moot situation" because the state of emergency automatically renewed on Friday. With Gov. Albert Bryan Jr.'s hasty request to the legislative body on March 6, the Senate body was not able to schedule a session to convene and vote on the matter. The senator said, "I do have a concern when you're asking me as a member of this institution along with my other colleagues, to consider something, and in the same breath you put out an executive order the same day, telling the public it's a done deal."
Gov. Bryan signed into executive order a 30-day extension for the state of emergency. The state of emergency has been extended from March 11, 2022, to April 10, 2022.
Aside from disputes about legislation, senators inquired about the functioning of departments and programs that are affected by the state of emergency. Sen. Francis-Heyliger inquired about funding for entities, such as the National Guard, and if funding will cease if a state of emergency is not declared.
"FEMA indicated that regardless of whether or not we continue the state of emergency with Gov. Bryan's executive order, we will have that funding," said Virgin Islands Territorial Emergency Management director Daryl Jaschen.
Sen. Carla Joseph asked about programs affected if the state of emergency should cease.
"There is some impact for programs that are grant-funded. As long as there is a disaster declaration nationally, funding is going to continue up through July 1," said Jaschen.
Kimberly Causey-Gomez, commissioner for the Department of Human Services, added that SNAP, TANF, Medicaid, and PEBT waivers would be affected. They "are then now determined ineligible if we do not have a state of emergency," said Causey-Gomez.
Regulatory oversight with public health and the hospitals, assistance from FEMA, and Covid-19 task forces were listed by testifiers as benefits granted through a state of emergency. Further, Frett-Gregory highlighted that the state of emergency allows the territory to mandate that screening, such as uploading Covid-19 vaccination and test results into the USVI Travel Portal, has played an important part in keeping Virgin Islanders safe, something that would not be required if there was no state of emergency.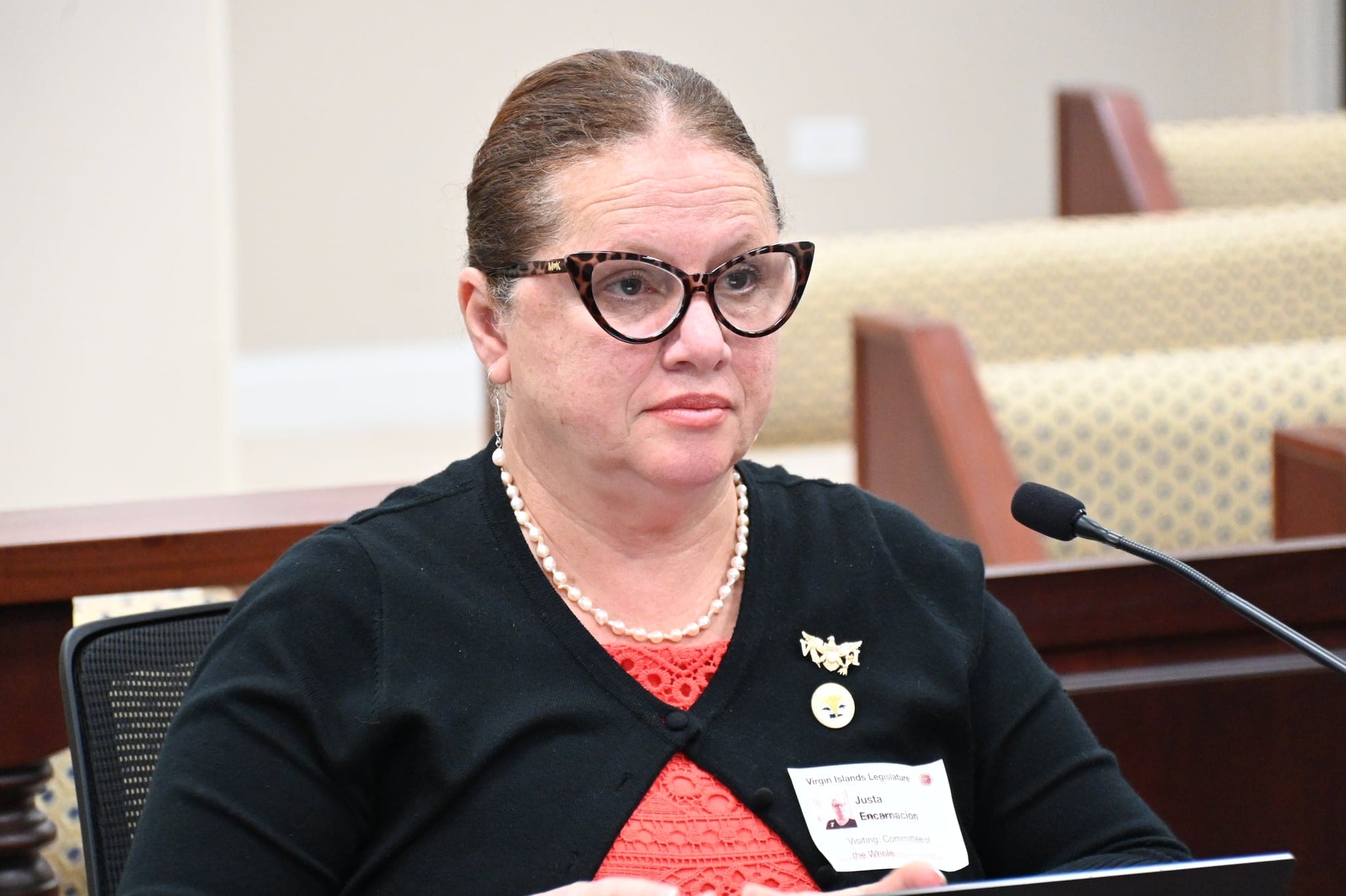 "I know that coming here today wasn't something that was expected, but I think that we had some discussions that I think the public needed to hear," said Encarnacion.
Encarnacion said that there were 37 active cases in the territory and urged the public to continue to take precautions against Covid-19.