Undeterred by the cold shoulder past attempts received, the V.I. real estate industry is again pushing for government intervention to renovate or clear derelict properties from the territory's cityscapes.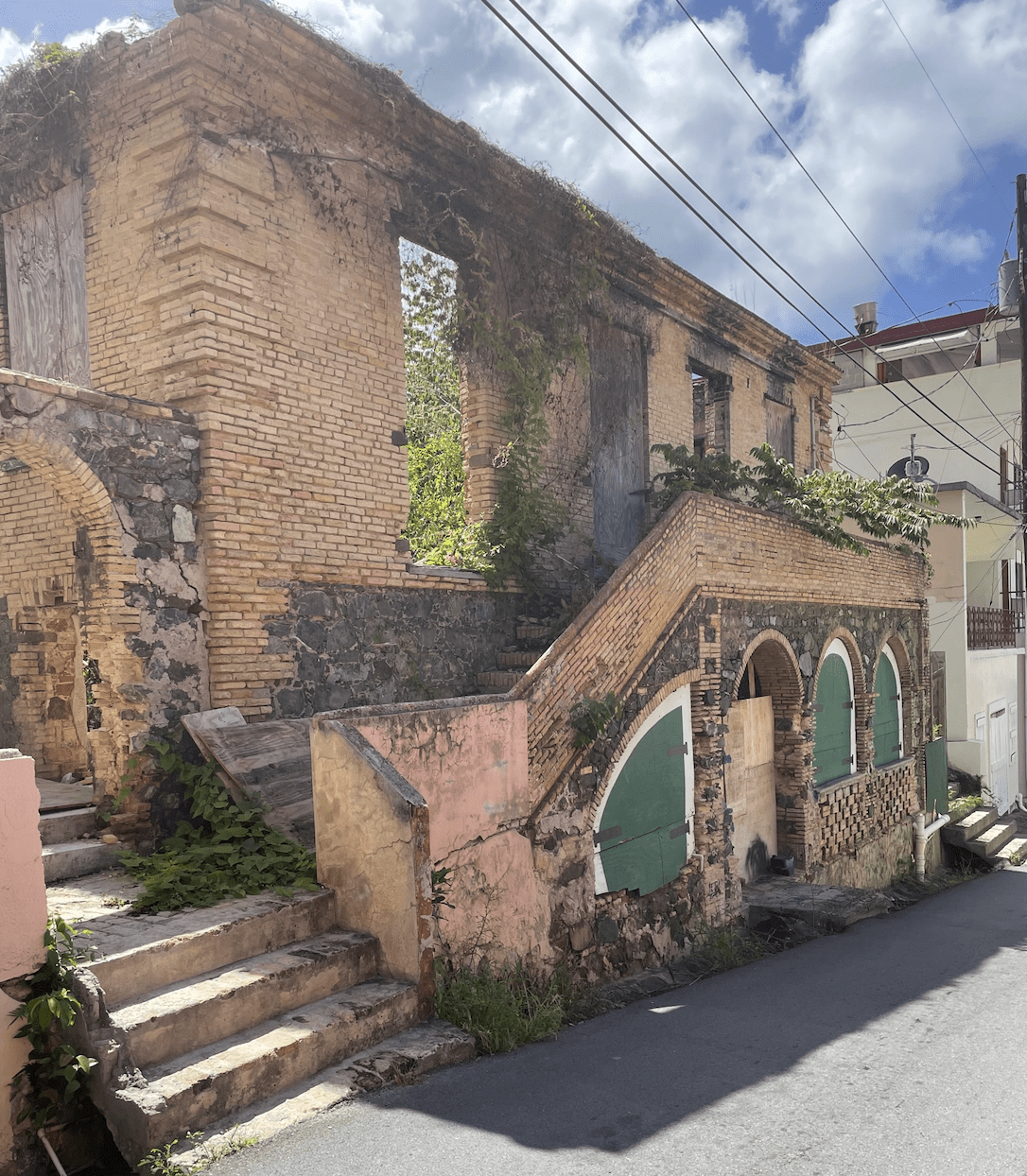 That is one of two initiatives it recently proposed in letters to territorial officials. The other is creating a "pathway" to help more people get jobs in real estate.
Both are meant "to strengthen the public's ability to realize the dream of property ownership," and "make our islands the best they can be for residents and tourists alike," Martin Lauzzo, president of the 350-member Virgin Islands Territorial Association of Realtors, wrote in a February letter to V.I. Delegate Stacey Plaskett. Similar letters went to Gov. Albert Bryan Jr., Lt. Gov. Tregeneza Roach, and, last week, to all the senators.
A bill to create tax incentives and grant money for renovating derelict buildings – as well as penalties for failing to repair them – met opposition from critics suspicious of a land grab and concerned with burdening local property owners. The measure apparently proved too controversial for the Legislature in 2012 and was allowed to die in committee. Attempts to resurrect the proposal in 2013 met a similar fate.
A survey published at that time, paid for by the association and conducted by the University of the Virgin Islands, found there were 306 buildings in the territory's three main towns which were in such poor condition that they were uninhabitable: 159 in Christiansted, 112 in Charlotte Amalie, and 35 in Frederiksted.
Some of them are no longer with us. And others are about to crumble, according to St. Thomas realtor April Newland. But there are also some that could be salvaged.
Newland spearheaded the previous effort and is chairing the committee for the current one. She told the Source she's already witnessed the demise of many properties she believes could have been restored.
A particularly beautiful house on Synagogue Hill sat empty for years while the descendants of the deceased owner wrangled over their shared inheritance. Eventually, it burned down, she said.
Another building a little east of the downtown Charlotte Amalie Post Office was a historic treasure, with fine stonework and brickwork. "It was a beauty," she said. But today, there is an empty lot where it used to stand. "It was a beautiful brick building, and it just caved in."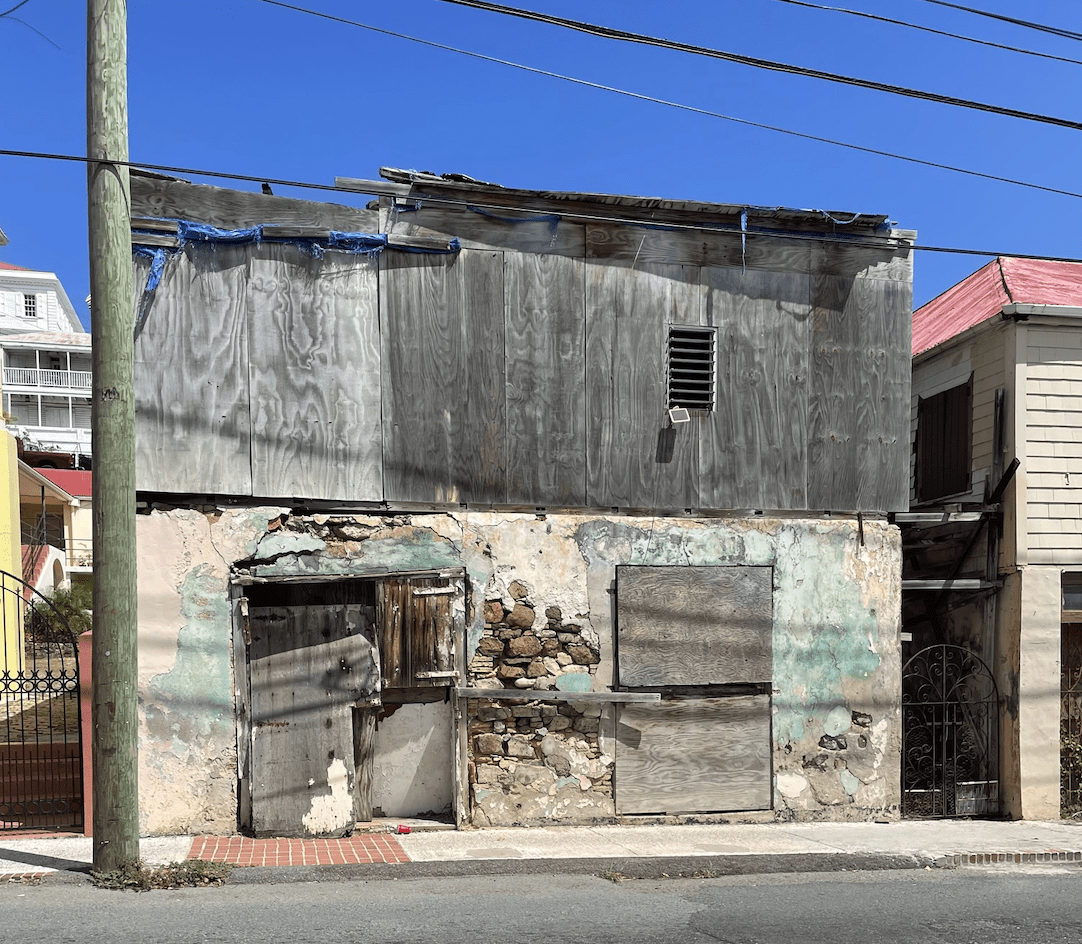 Across from that empty lot sits another old building, a former police station that has been boarded up for years. Both the lot and the station are on Norre Gade, the east end of Main Street, a short walk from the island's tourist center.
Not far away, on Garden Street, about a block from its intersection with Main Street, there is an old white building that Newland said used to be a dentist's office. It's been empty for about 30 years.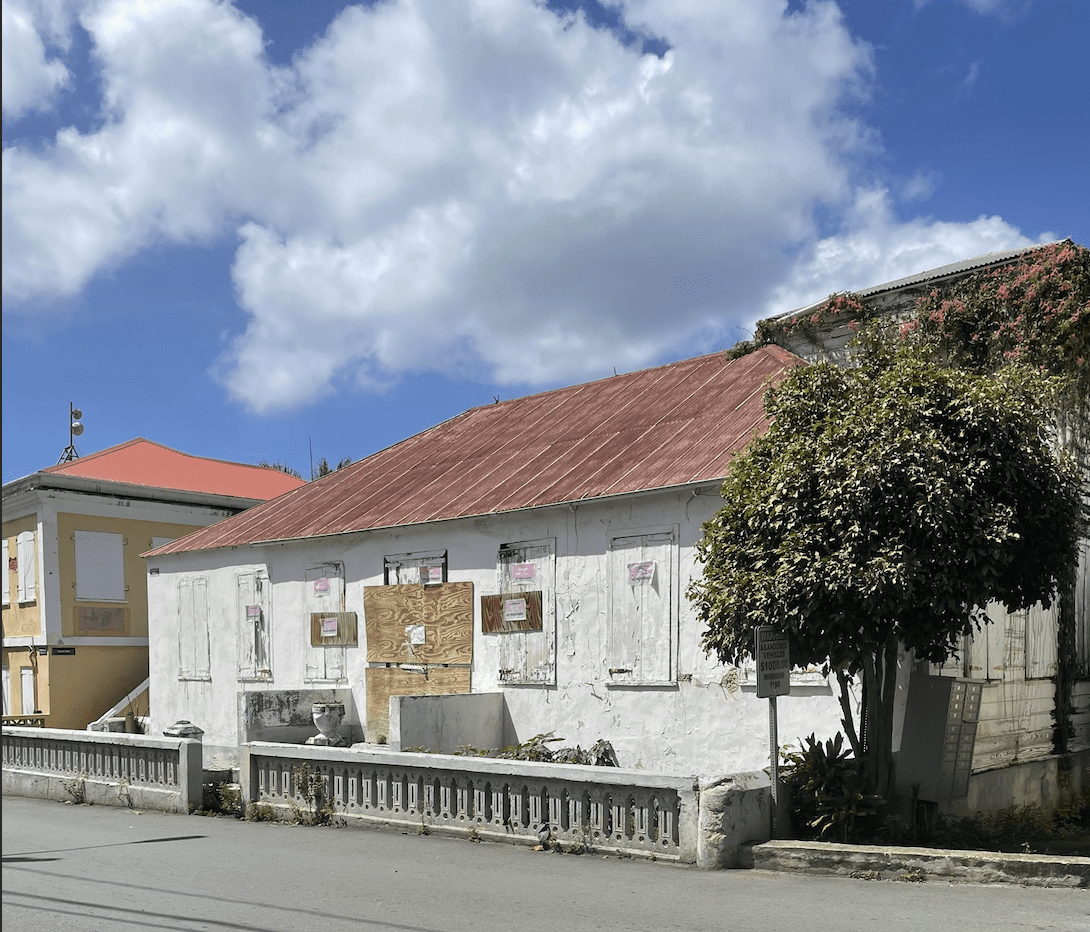 Newland shared photos of six dilapidated buildings near the town center, all of which she took Friday.
There are similar stories in Christiansted and Frederiksted on St. Croix.
On St. Thomas, the government and the community have done a good job renovating the Waterfront and Main Street, Newland said. "But you go one street back, and it looks like another world."
Derelict properties aren't only eyesores, she said. They represent a potential health hazard. They attract vagrants and illegal drug dealing.
Newland said the Charlotte Amalie in which she grew up was graced with stately buildings, welcoming arches, intricate architectural detailing, and fine stonework.
"It was a completely different atmosphere," she said, adding that along with the aesthetics, there was a pronounced sense of community.
The association plans to tap into community pride for support. Besides talking with government officials, Newland said she is reaching out to various professional and non-profit organizations and leaders to join the effort.
Meanwhile, the association has also launched a campaign to address what Lauzzo said in his letter is "a shortage of qualified real estate practitioners in quite a few areas of the real estate industry."
Longtime St. Croix real estate agent Lorine Williams is chairing the committee for that initiative.
"We felt we wanted the industry to be more diverse," she told the Source. "We just felt our industry didn't reflect the community."
As in most areas, the real estate business in the territory can be off-putting to new recruits.
"We are all independent contractors," Williams said. "So it's kind of hard to get into the business."
She estimated there are about $2,000 in upfront costs for someone starting out; those include fees for tests, background checks, and licenses. Additionally, a laptop, smartphone, and decent-looking, reliable car are essential. Yet rarely is there immediate income since agents don't get their percentage until a sale is finalized.
"You need someone to support you for about six months until you start getting commissions," she said.
There's also the question of education. A real estate representative has to know the laws governing the industry, understand financing and basic contract law, as well as learn the layout of the islands, and know how to deal with people, Williams said.
Back in 1988, she taught a pre-licensing course at the University of the Virgin Islands. The association is hoping UVI will increase its academic offerings in real estate.
It is also looking to partner with the Labor Department, which supports internship programs in various areas. If the department could allocate some funding for real estate apprenticeships, "we would provide the training along their guidelines," Williams said.
Some brokerages already do provide some on-the-job training, offering stipends to people who work and learn at the same time, she said. But more is needed.
With just 350 members paying annual dues of $325 each, "we don't have a big budget," she said. But the territorial board has budgeted $5,000 for apprenticeships/mentoring programs. "This is seed money."