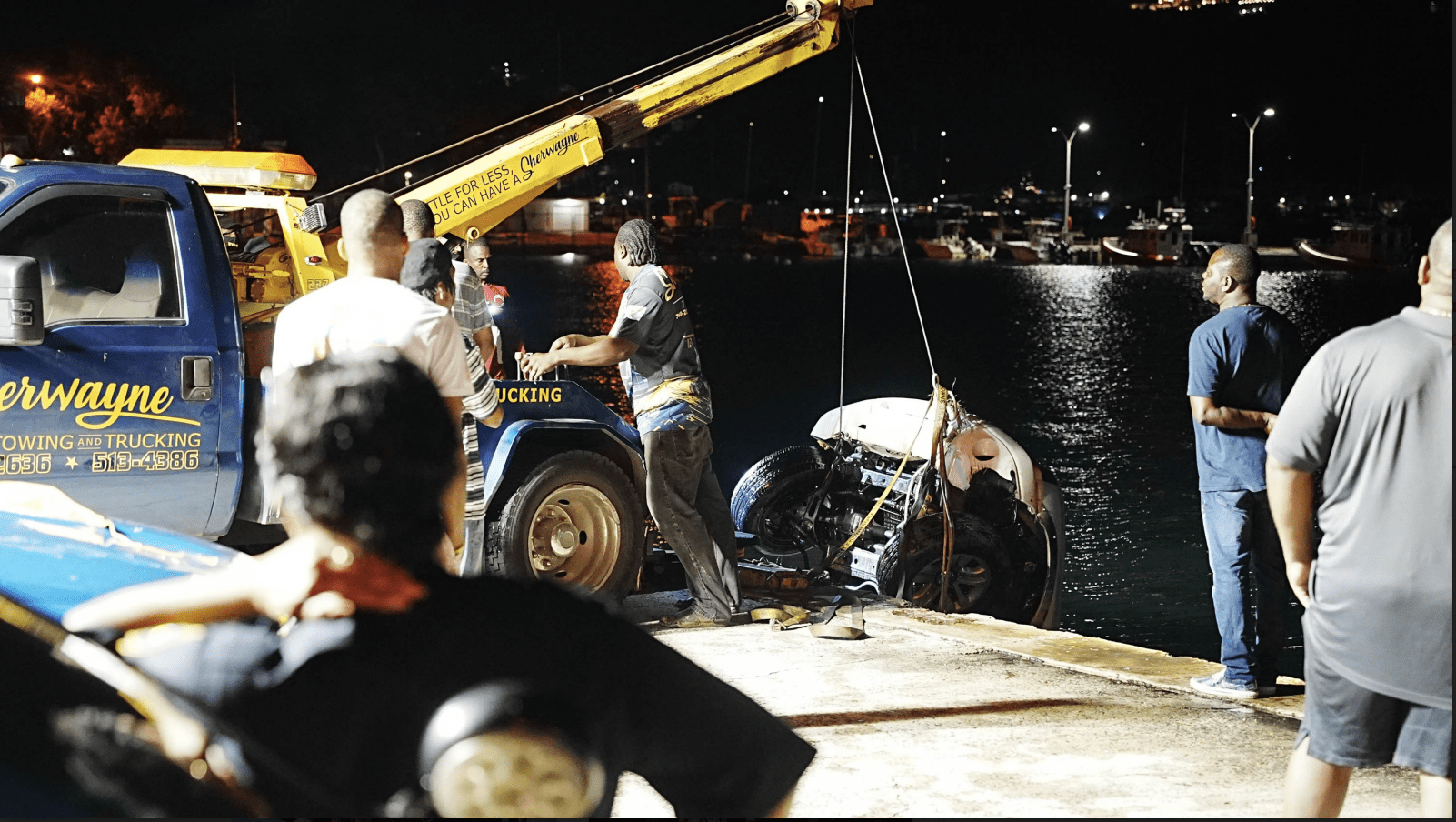 On Thursday, March 03, 2022, 911 Central Dispatch received a call at 9:47 p.m. about a vehicle going over the embankment on the waterfront on St. Thomas. The Richard N. Callwood Command officers were dispatched to the scene to further investigate.
The officers responded and met, a Hispanic female, who was a passenger in the vehicle that went over the embankment. She was transported to the Schneider Regional Medical Center for further medical attention. The driver, a Hispanic male, was recovered from the vehicle and was unresponsive. He had succumbed to his injuries on the scene. The male's identification is being withheld until contact is made with next of kin.
St. Thomas District, Acting Chief Steven Phiilp, thanks members in the community to include Government and private sector: The Chicken Man, St. Thomas Rescue, divers: Sgt. David Cannonier, Retired Sgt. Bernard Burke and K. Williams, Mr. Kevin Blakey of VI Marine Towing and Salvage, Public Works Commissioner Derrick Gabriel, Edward Carmona for providing lights, and the Fire Department Hotel Company and Sherwyn Wrecker service.
Acting Chief Phillip concluded by saying," to help a friend is a good thing, to help yourself is also good, but to help a stranger is amazing."
Anyone with information regarding this incident is asked to contact the Criminal Investigation Bureau at 340-774-2211, or they can also contact 911, Crime Stoppers V.I. (800) 222-8477.