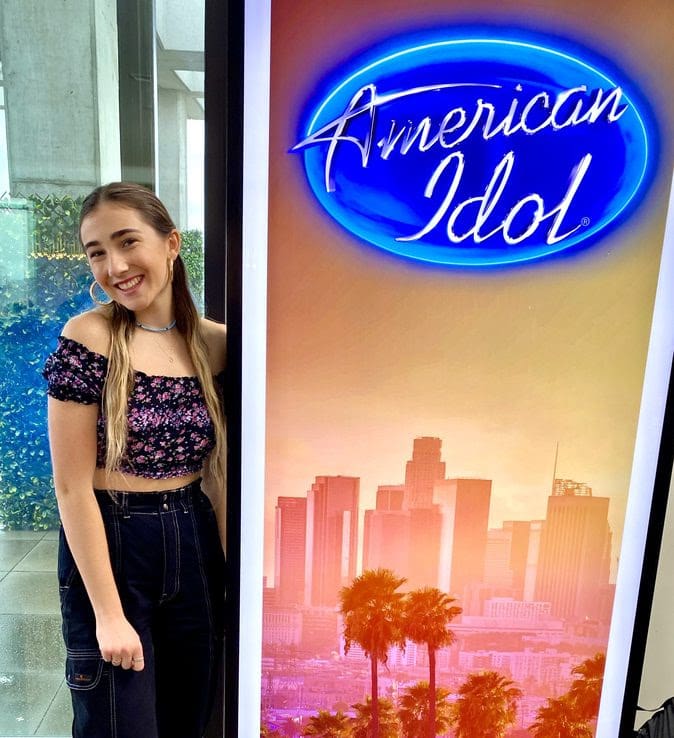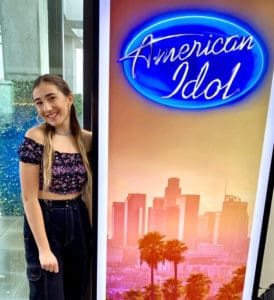 A singer-songwriter with ties to St. John will audition for the 20th season of "American Idol" on Sunday at 9 p.m. on ABC (8 p.m. EST).
Allegra Miles was a semi-finalist on NBC's "The Voice," Season 18 in 2020 and has released three recent singles – "Eyes," "Lonely," and "Lies" — in addition to her upcoming appearance on "American Idol."
More than 130,000 tried out for the current season, and Miles said in a press release that she is grateful to have had the chance to audition in front of the celebrity judges Katy Perry, Luke Bryan, and Lionel Richie after the rigorous preliminary rounds.
She decided to audition for "Idol" after being contacted by the show's producers, she said, and appreciates the unique opportunity the show offers to showcase her original music.
For her audition, Miles will perform her new original single, "Tainted," an emotional piano ballad. "Tainted" comes out on all platforms on Friday, two days before her performance airs on Sunday.
Though currently based in West Palm Beach, Miles spent five years on St. John, where her family has lived for three generations, before moving to Florida in 2014.
Everyone in the family sings and plays instruments. Her mother, Thia Muilenburg, is a music therapist who performs at clubs and coffeehouses. Miles got her start accompanying her on backup vocals.
Her father, Raf Muilenburg, who practices law on St. John, plays the guitar and sings; her sister Missy also plays.
Allegra's grandparents, Peter and Dorothy Muilenburg, moved to St. John in 1967 and took teaching jobs in public schools before building a boat and sailing with their sons Raf and Diego across the Atlantic multiple times. Long ocean voyages gave them all plenty of opportunity to practice their music.
When she finished in the Top 9 on "The Voice," Billboard called her voice "stunning," and Nick Jonas dubbed her "an inspiring vocalist" and "storyteller." She won over viewers' hearts with her emotional depth and artistry, gaining a loyal fanbase.
Miles said her original music draws inspiration from soul, alternative, R&B, and singer-songwriter styles. She regularly releases original music and performs in the West Palm Beach music scene and beyond.
Visit her website, AllegraMiles.com, and for more information, contact
allegramilesmusic@gmail.com.