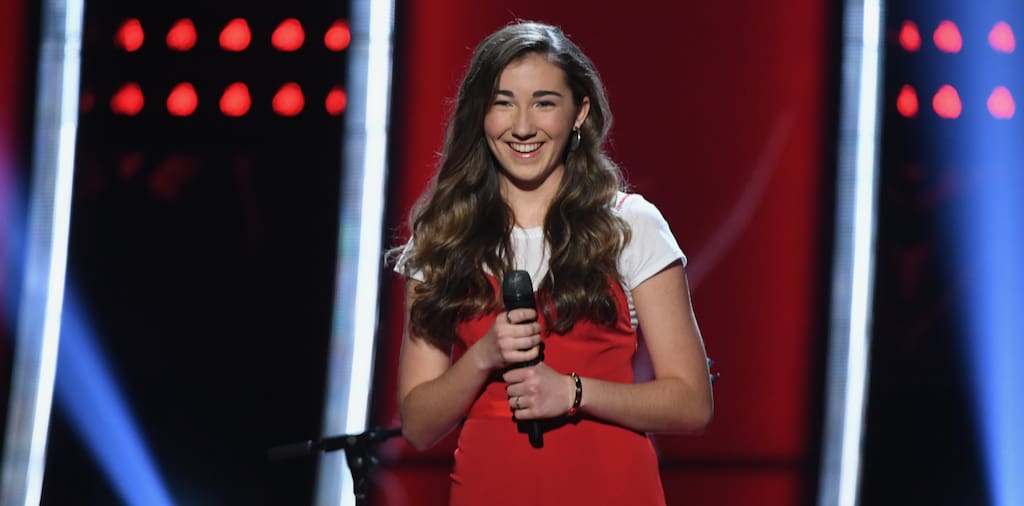 It's hard to keep a secret for nearly five months, but that's what 17-year-old Allegra Miles did when she successfully made it as a contestant on "The Voice," NBC's popular national vocal competition show.
Allegra, whose family has lived on St. John for three generations, taped her winning audition for "The Voice" in October, but the fact she won a place on the show wasn't revealed until the segment with her debut aired on national television on March 2.
That's when the world got to see her touch the keyboard and begin a soulful rendition of the song "Use Somebody" by the Kings of Leon. The four judges, all renowned vocalists, sat in chairs facing away from her, forcing them to respond only to what they heard – thus the term "blind auditions."
Within about 30 seconds, pop-rock superstar Kelly Clarkson had heard enough and pressed the button to indicate that she wanted to coach Allegra as part of her team of aspiring vocalists.
Being selected by one judge was enough to get Allegra into the next round of the show's competition. The excitement mounted when only a minute later, boy-band superstar Nick Jonas also pressed his button.
For the next several minutes, Clarkson and Jonas bantered as they interviewed Allegra, vying to be selected as her coach. Allegra ended up choosing Jonas.
The choice was hard, Allegra admitted. "At first, I was leaning toward Kelly, but it is Nick's first season, so coaching will be fresh for him; I can learn a lot."
During the interview, Allegra said she was part of a musical family, and this was also part of her rationale for choosing Jonas, who grew up as one of the Jonas Brothers.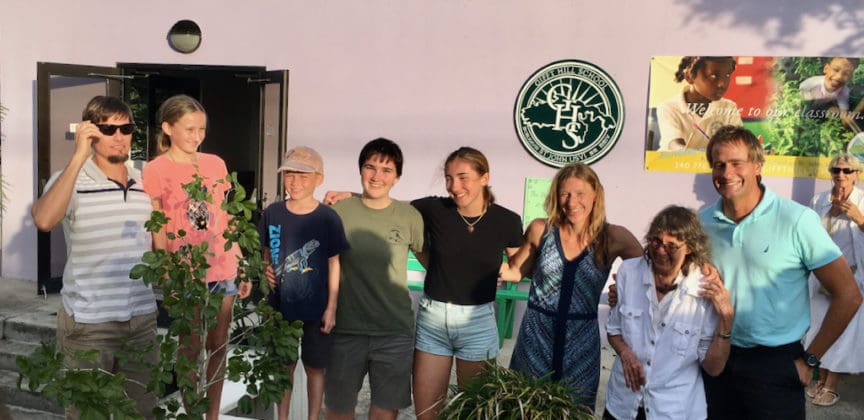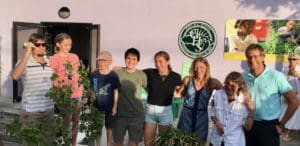 Everyone in Allegra's family sings and plays instruments. Her mother, Thia Muilenburg, is a music therapist who performs at clubs and coffeehouses. Allegra got her start accompanying her on backup vocals.
Her father, Raf Muilenburg, who practices law on St. John, plays the guitar and sings; her sister Missy, who now studies environmental engineering at Northeastern University, also plays.
Allegra's grandparents, Peter and Dorothy Muilenburg, moved to St. John in 1967 and took teaching jobs in public schools before building a boat and sailing with their sons Raf and Diego across the Atlantic multiple times. Long ocean voyages gave them all plenty of opportunity to practice their music.
Raf has carried on the family tradition.
"We spend tons of time playing together at home and at jams at other people's houses," Allegra said. "Sometimes there are huge groups of people crammed into a house, all playing instruments."
Allegra attended Guy Benjamin School in Coral Bay, and then Gifft Hill School for four years, from third through sixth grade. During that time, she studied music at the St. John School of the Arts.
When the family relocated to Florida six years ago, Allegra had the opportunity to enroll in a magnet school for the performing arts for a year. She then completed a two-year program in musical theater at the Maltz Jupiter Theatre Goldner Conservatory of Performing Arts in Palm Beach, Florida, and is now completing her high school diploma through a dual enrollment program at Palm Beach State College.
For the last several years Allegra has been writing songs and honing her performance skills at festivals and coffeehouses. She attended a regional audition for "The Voice" three years ago and was finally tapped to tape a segment for the show in Los Angeles last fall after the producers saw her YouTube videos.
As part of her introduction on "The Voice," producers made a video showing Allegra in several locations on St. John, including homemade footage of her free diving down 30 feet through an arch in Kiddle Bay on the south side of the island.
Season 18 of "The Voice" premiered on Feb. 24th, and airs each week at 8 p.m. Eastern Time on NBC. Viewers will be able to see her perform again in the next round as she competes against another singer from the Jonas team.
If Allegra knows the outcome, she isn't saying.
More on Allegra can be found online at Idol Chatter, a website dedicated to musical competition reality shows.
Editor's note: This story has been edited since it was originally posted to correct the number of years Allegra studied at Gifft Hill School. The Source regrets the error.