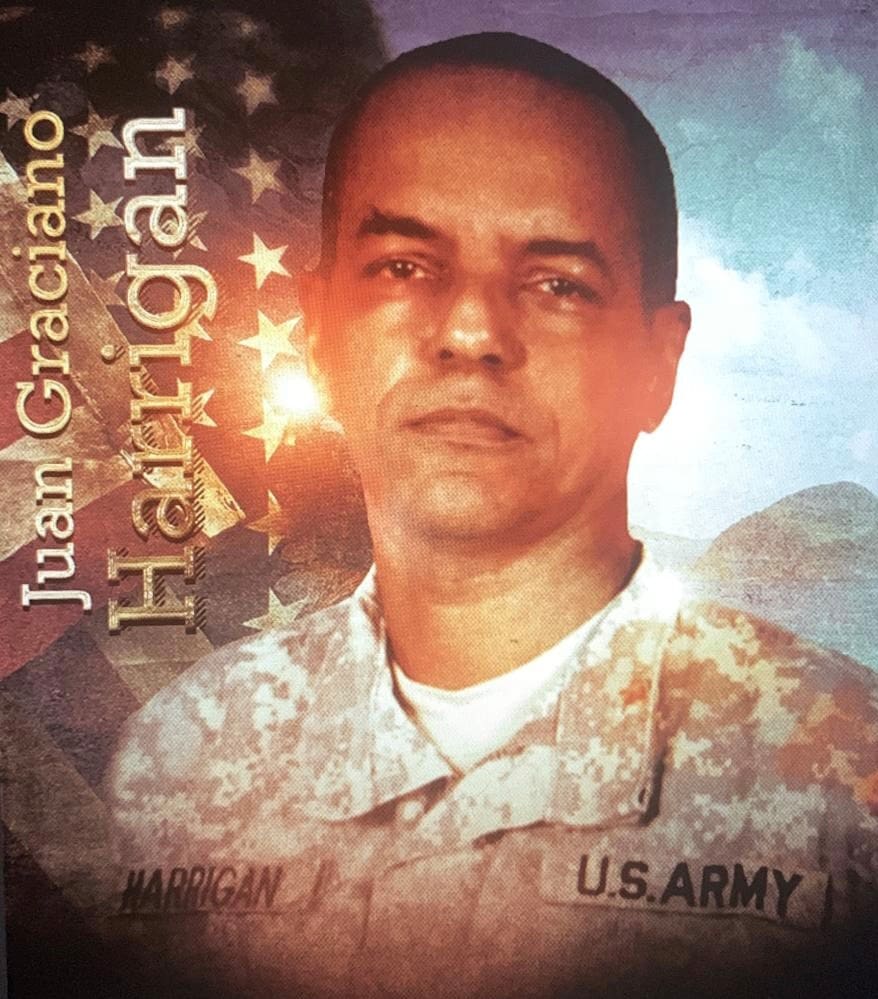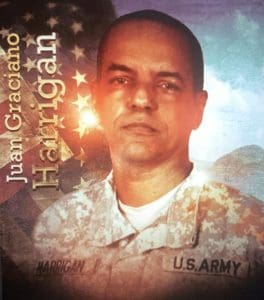 Musician extraordinaire CW4 Juan Graciano Harrigan, Retired-VI Army National Guard bandmaster and retired music educator, transitioned peacefully after a brief illness on Jan. 27, in Huntsville, Ala., in the arms of his loving wife, Desserie.
To love Juan is to love music, as he used his musical talents to encourage, educate, enrich, entertain and touch so many lives.  A musical celebration of Juan's life is planned for 10 a.m. sharp, on Saturday, Feb. 26, at UVI's Sports and Fitness Center, followed by a musical repast at Virgin's Haven in Havensight Mall. The family encourages celebrators to wear festive colors and adhere to COVID regulations.
Born on Aug. 3, 1958, Juan was the son of the late Louis Sr. and Lillian Baa Harrigan. In addition to his parents, he was preceded in death by his siblings: Justin and Carmelita and son, Kelvin "KJ" Pickering.
Juan is survived by his wife, Desserie Smith Harrigan, and children: Janieké and Kejuan. Survivors also include his siblings: Lillian and her husband Samuel (Bucky) Gumbs, Louis and his wife Gwenneth Harrigan, Guinevere O'Harrigan, Lyria and her husband Allan Freeman, Bernard and his wife Begonia O'Harrigan, Portia and her husband Tim Jackson, Barbara and her husband Barry Fredericks.
Other survivors include his mother-in-law, Angelica Smith; brother- in-law, Jeffrey Smith; sisters-in-law: Rosalie Smith Randolph and her husband Evanton "Kasy," Jenneley Smith, and Lauralie Smith Webbe and her husband, Larry. He is also survived by the Harrigan, Baa, DeWindt and DeCastro families; as well as other relatives and friends too numerous to mention.
Please submit tributes and/or pictures to cw4juanharrigan@gmail.com by Friday, Feb. 18.
This obituary was submitted by Turnbull's Funeral Home and Crematory Services.