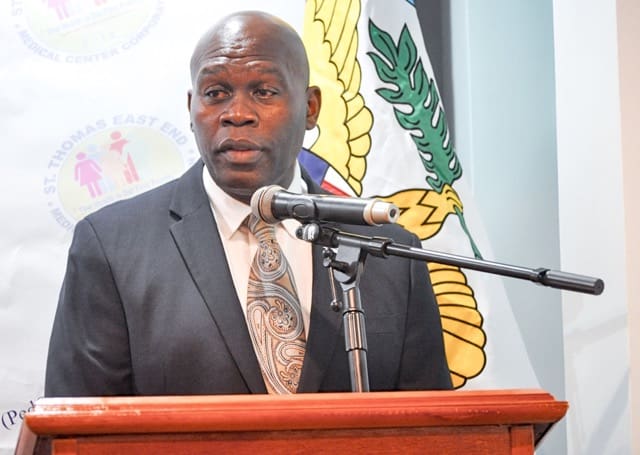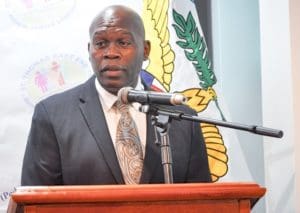 Residents of St. Thomas and St. John may soon see the start of construction for the St. Thomas East End Medical Center at a new location. The director of the federally funded outpatient center says plans for a new clinic site have been in the works since 2002.
Speaking in a recent interview with the Source, clinic Director Moleto Smith said more space in a new spot near Raphune Hill Road will make room for expanded medical services for children and seniors. "We're hoping to break ground this year," Smith said.
The clinic is currently located at Tutu Park Mall and provides general medical, preventive care for chronic ailments, dental, vaccinations, obstetrics, family health, behavioral health care, and more. A staff of 100 employees serves roughly 6,500 patients of low- to moderate-income who pay along a sliding scale.
"The current landlord has been excellent, but there comes a time when you need your own space," the director said.
St. Thomas East End Medical Center began providing services in 1978 under the name East End Health Center, under the Department of Health.
By 2000 it was renamed the East End Family Health Center by an act of the Legislature. The name St. Thomas East End Medical Center Corp. was established in 2004, when it became a Federally Qualified Health Center, one of a network of health centers serving U.S. states, Guam, Puerto Rico, and the Virgin Islands.
According to a spokesperson for the National Association of Community Health Centers, close to 30 million Americans get affordable health care through this network. They are regulated by the U.S. Department of Health and Human Services, Health Resources and Services Administration (HRSA).
Residents on St. Croix receive similar services through the nonprofit Frederiksted Health Care, Inc.
"They were launched as part of the Civil Rights Movement, more than 55 years ago, as part of President (Lyndon) Johnson's War on Poverty," Amy Simmonds said. "Forty-four percent are located in rural communities. And they're designed to reduce barriers to care."
Federally qualified health centers have been recognized for their ability to relieve overwhelmed hospitals, the association spokesperson said. In recent years, the majority of them have added telehealth services. Many of the centers in the network have also grown their ability to assist their communities in times of disaster and medical emergencies.
On St. Thomas, Smith expressed hope that once the new clinic is built, it will increase the capacity to serve those who need behavioral health care after the catastrophic storms of 2017. "We are continuing to help the population recover from the aftereffects of hurricanes Irma and Maria," he said.
Right now, Smith said, plans that will be used in construction are still in the design phase. But the director praised Gov. Albert Bryan Jr. for lending assistance in reprogramming unused portions of grants previously awarded to East End Medical Center. Proceeds from those grants have helped move the project to the stage where the center's board of directors and executive staff can plan to hold a groundbreaking ceremony in 2022, he said.
"Gov. Bryan has been supportive in redirecting funds from previous grants. We may also be able to identify funds through the U.S. (Department of Agriculture)," the health center's director said.