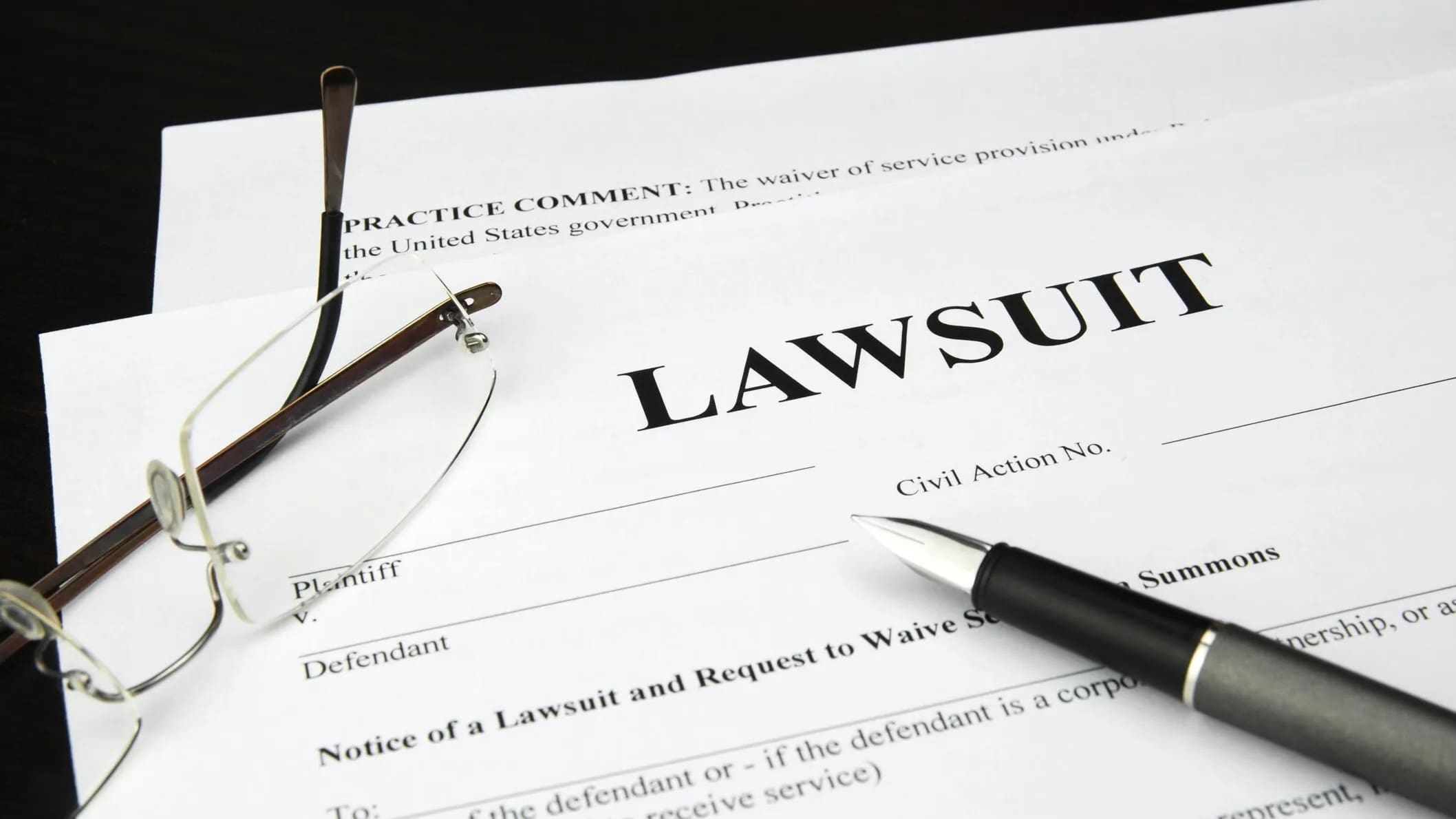 A St. Croix attorney barred from working cases before the District Court of the Virgin Islands sued that court's clerk and presiding judges Tuesday.
Christiansted lawyer Jeffery Moorhead asked the U.S. Court of Appeals for the Third Circuit to force the court clerk, Glenda Lake, to file his appeal of a ruling suspending him from federal cases. Moorhead has also asked that Chief Judge Michael Chagares and 12 other judges recuse themselves for their role in ordering his sanction and refusing a previous appeal.
Moorhead, represented by Christiansted attorney Joel Holt, alleged in his recent court filings that a magistrate's investigation into his behavior was incomplete, relied on unnamed sources, and lacked legal citations, amongst other complaints. "In short," he wrote, "a lawyer's entire reputation and ability to practice law can be revoked by a judge who determines what due process is appropriate without being subject to any standards or appellate review if this court's current ruling and its suggested position set forth in the Jan. 31 order are upheld on appeal."
The matter stems from a July 30, 2021 complaint in which the mother of a Moorhead client alleged she and her son were bilked out of $10,000 by the attorney. She was concerned Moorhead, who has been allowed to represent cases in V.I. District Court since 1988, might similarly take advantage of others, according to court records.
A magistrate investigated, interviewing six people familiar with Moorhead's work and reviewing records of at least eight of his cases. The magistrate found Moorhead cursed out at least one client in 2021 and was thrown out of a hearing for using threatening language toward the client in court. He missed several hearings and court deadlines in 2019, 2020, and 2021 because, according to court records, he said he could not manage the technology required, lacked a secretary, forgot, was busy gossiping, still celebrating Memorial Day, or was attending a party.
The magistrate's report found that in May 2021, Moorhead was representing a prisoner asking for compassionate release. Moorhead missed repeated deadlines, blaming his client, and then told the court his client had no compelling reason to ask for release and had "the worst request for a compassionate release that I've ever seen," according to court records.
Time and again, Moorhead apologized and paid fines imposed by judges, according to court reports.
Chagares' Jan. 25 order suspending Moorhead noted, "The public court records demonstrate that Attorney Moorhead has engaged in a pattern of gross failure to adequately represent clients by missing court deadlines and court appearances and by failing to engage in appropriate client communication. In addition, Attorney Moorhead's behavior during the past two years has escalated to an extreme level and is entirely unacceptable for a practitioner of law before the District Court of the Virgin Islands. He has mistreated his clients by using abusive, foul, and inappropriate language, he has maligned, threatened, and undermined his own clients by email, by text message, and in open court, he has shown disrespect to judges, and he has disrupted court proceedings. Past imposition of monetary sanctions and verbal admonishments have had no impact on Attorney Moorhead's behavior."
Chagares also ordered Moorhead undergo a comprehensive physical and mental evaluation, take 40 hours of continuing legal education courses, and get a professional mentor approved by a judge.
Moorhead appealed.
Chagares ruled Jan. 31 that Moorhead had no further right to appeal after the attorney's Jan. 25 appeal was overruled. The chief judge wrote: "Rule 83.2 provides, among other things, that after notice and an opportunity to be heard, a disciplinary matter is 'submitted to the Court for final determination.'"
Chagares, a Third Circuit judge since 2006 and chief judge since Dec. 4, 2021, improperly ordered the court clerk not to file Moorhead's most recent appeal, the St. Croix attorney argued in his writ of mandamus — a legal device that asks one court to overrule a lesser one.