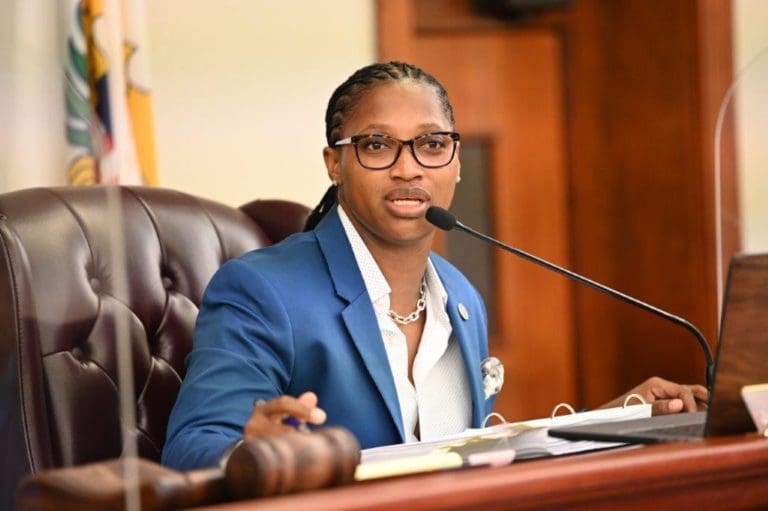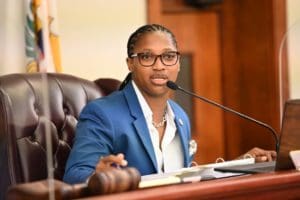 If you are having trouble paying your rent in the Virgin Islands because of COVID-19-related issues, help is on the way. And if you are lucky, you will get that help before being thrown out of your home.
Jenifer O'Neal, director of the Office of Management and Budget, Wednesday told the Senate Committee on Disaster Recovery and Infrastructure Thursday that plenty of money was available. She said $6 million for supplemental housing vouchers was now targeted for qualified renters under the American Rescue Plan Act of 2021. Those funds come out of $46 million allotted for services to disproportionately impacted communities.
Sen. Kurt Vialet questioned why this $6 million was needed when the territory already had $18 million from the federal Emergency Rental Assistance Program.
Daryl Griffith, executive director of the Housing Finance Authority, said the additional $6 million was to assist residents who were not eligible under the first program because of income limitations.
Griffith said his agency was able to process about 20 checks a week and about 600 individuals appeared at present to be eligible for them.
Vialet said at that rate eligible residents could wait four or five months for their checks. Griffith replied staffing was the problem. He said seven staff members were determining eligibility and processing checks. He added that the Authority had been advertising to get new employees for months.
Sen. Alma Francis Heyliger indicated she was not satisfied with this answer to what she called "an urgent situation." She said, "We need to get this money distributed. Landlords are going under."
Vialet said, "Individuals are getting thrown out of their homes."
Griffith said he had hoped to hire 20 employees to do the job that the seven are doing but some applicants are not qualified, and others are not interested in temporary jobs.
Under that same category for ARPA funds, the Virgin Islands has been allocated $20 million to offset affordable housing construction and programs for individuals pursuing first-time homeownership and $5 million to provide supportive housing and other services for homeless individuals.
O'Neal and other members of the administration were reporting to the Committee on its spending of part of the $1.3 billion in federal emergency relief funds allocated to the territory.
Sen. Janelle Sarauw started the hearing by stating that this information has been a long time coming. She said the Committee has been trying to get this report since early last summer.
O'Neal testified, "During the last year and a half, the government of the Virgin Islands was faced with the daunting task of balancing the safety of all Virgin Islanders, while still maintaining a stable and functioning economy during this COVID-19 pandemic. While the GVI has succeeded in keeping the economy afloat, there can be no mistake that many industries in the Virgin Islands suffered as a result, especially those in the tourism industry who suffered immensely as ports, stores, and hotels were severely limited in their operations."
On the tourism side, the Port Authority will receive $8 million because of lost income and the West Indian company $4 million.
But the funds will touch just about every part of the Virgin Islands Economy. The territory has been allocated $746 million through territorial and direct recipient grants. So far, according to O'Neal, the territory has received $616 million.
But she was at the hearing to specifically discuss the $547 million allotted to the territory through the Coronavirus State and Local Fiscal Recovery program, of which it has received $532 million.
Regarding the American Rescue Plan Act of 2021, O'Neal indicated that the major expenditure categories are budgeted as follows: $82 million for Public Health, $34 million for Negative Impacts, Services to Disproportionately Impacted Communities, $46 million for Premium Pay, $163 million for Infrastructure, $181 million for Revenue Replacement, and $1.8 million for administrative costs.
O'Neal cautioned that ARPA monies cannot be used to fund debt service, reductions in net tax revenue resulting from tax cuts, or to provide a significant contribution to a pension fund.
Senators attending the meeting: Sarauw, Donna Frett-Gregory, Novelle Francis, Jr., Genevieve Whitaker, Kenneth Gittens, Vialet, Samuel Carrión, Carla Joseph, Francis Heyliger, Franklin Johnson, and Javan James, Sr.