For the second year in a row, the University of the Virgin Islands Association of Black Journalists Xmas Toys Giveaway is led by one of the youngest Virgin Islanders. 4-year-old Kohl Sealey, a resident of St. Croix, eagerly gathered up some of his favorite toys and filled two boxes to give away to kids in need of presents for the holidays.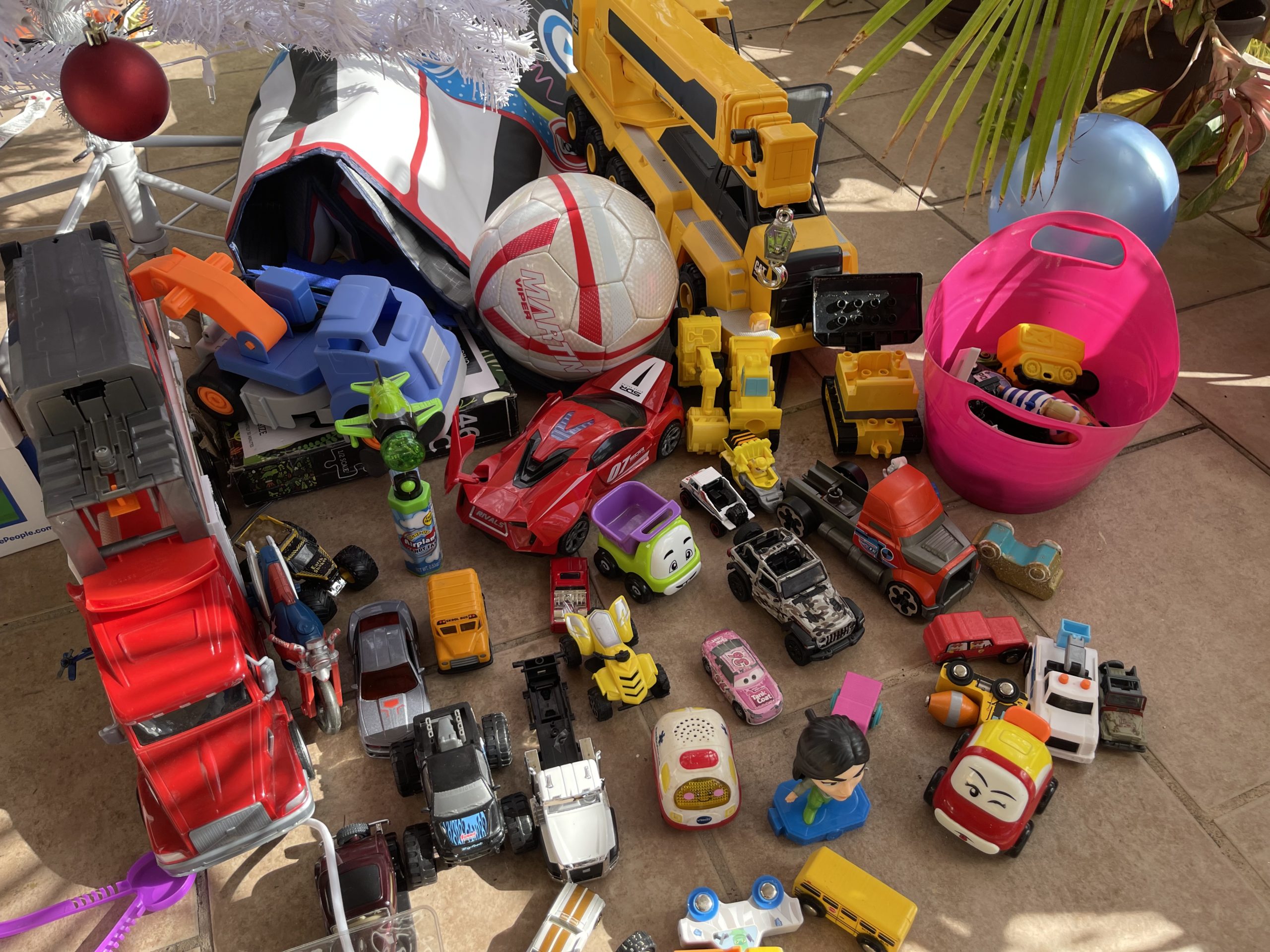 Kohl has inspired the UVIABJ to make this activity an annual event. He posed for pictures and played around with UVIVoice reporter and UViABJ treasurer Nikiyah Gerson. "Are you posing like Scrooge?" joked Gerson when Kohl scrunched up his face instead of smiling for the camera." He shook his head vigorously and replied, "no."
He then sat up straighter and grinned for the next set of photos. "He's a real smart kid and very generous to others," Chris Sealey, his father, remarked. He noted that Kohl was excited about the opportunity to share the fun of his toys with other children. Chris, an alumnus of UVI, feels that it is his duty as a parent to demonstrate love, charity, and empathy, important character traits for his young son to develop.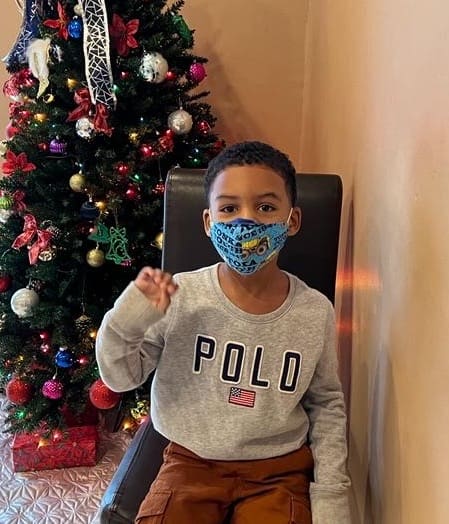 Nikiyah was the lone UVIABJ representative on STX to physically secure donations this year, in part because of the Omicron strain of the COVID19 virus. "People [UVIABJ students] were willing to help, but they were sick and coughing and stuff. I didn't want to interact with them because this virus is serious, you know."
Gerson smiled when she mentioned Kohl. "I didn't mind collecting the toys because I knew Kohl was excited about me coming to pick them up, and he was so proud to be able to help." Kohl attends Fredriksted Head Start and displays all the energy of a pre-schooler who anticipates the Christmas Holiday. He shared a special secret with Nikiyah.
" I like to give away my toys to kids who don't have as many toys." UVIABJ President Nadege Barber, confined to her home due to illness, stated, "It's so cool that our student chapter in the Caribbean has its own little Santa."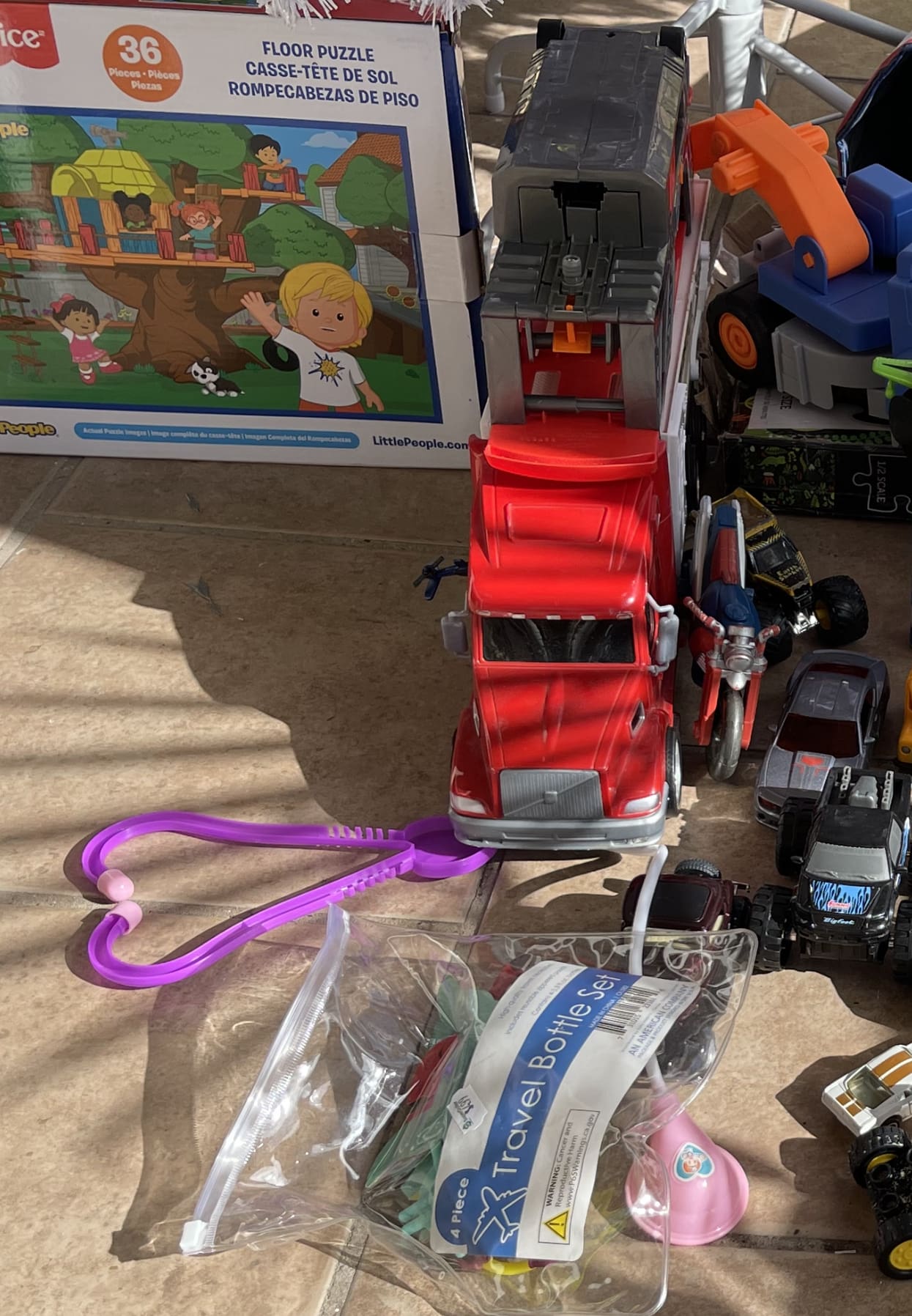 The UVIABJ executive board and members wish Kohl Sealey a very happy holiday and thank him for his generous donation during this season of joy.