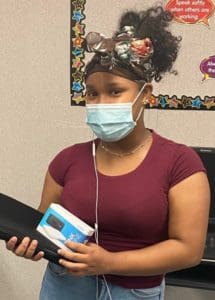 Viya continues to provide contractual service to all Virgin Islands Department of Education MiFi (personal mobile hotspots) accounts.
During the COVID-19 pandemic, the Department of Education contracted with Viya for MiFi devices. These devices were required, as per contract, to provide 75Gbps of bandwidth for students to attend school remotely and complete educational activities.
Viya has had no issues with the Department of Education related to payment and no account was disconnected. Further, it is against Viya's business practices and policies for employees to discuss billing matters with individuals who are not authorized on the account.
There are isolated cases of a MiFi losing the settings for various reasons, and, as such, Viya is committed to resolving these issues when they occur, as with any other service that is provided.
Parents and students who are experiencing technical difficulties, especially if a red light is persistently displayed on the device, can have this resolved by visiting the Customer Experience Centers at Estate Diamond on St. Croix, Tutu Park on St. Thomas or The Marketplace on St. John.
"Viya has a long history of supporting educational initiatives, and we are pleased to assist the VI Department of Education in their efforts to keep students connected to online learning platforms using our high speed 4G LTE network with the MiFi service," CEO Geraldine Pitt said.
"The Department of Education is pleased to partner with Viya to provide internet access to families in need," Commissioner Racquel Berry-Benjamin said. "We want to remind students and parents that these devices are to be used for students to complete schoolwork. Usage outside of this may result in monthly overages, which can affect internet connection speed. We thank Viya for its ongoing support and partnership."
"We are very proud of the work that the V.I. Department of Education and Viya's team provides to ensure that our students have the necessary technology during a very challenging time in our history. We have and will continue to work diligently to keep the Virgin Islands connected," concluded Pitt.