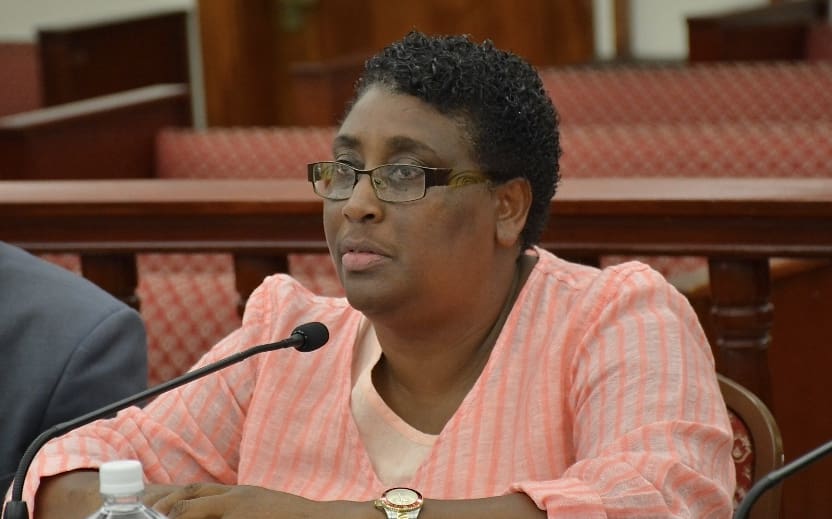 The official charged with overseeing elections and voters registration in the U.S. Virgin Islands will stay on the job now that the Board of Elections has voted to keep Supervisor Caroline Fawkes in place.
According to board Chairman Raymond Williams, the vote to retain took place on Friday.
Fawkes is the third Elections supervisor to serve since Virgin Islanders began casting ballots to choose their public officials. Her eight-year term expired at the end of August and a law passed in the early 2000s requires the supervisor's post to become open to new applicants once the term is done. The current officeholder is also invited to re-apply for the job.
When the board met Friday they had to choose between Fawkes and two other applicants, the chairman said.
"The majority of the board voted to reinstate her for eight years," Williams said. Along with that decision came another, granting Fawkes a 10 percent raise, but "it was not without a lot of deliberation," he said.
A high-level skill set is required of applicants considered qualified to hold the post, according to Williams. The Elections supervisor manages the staff, oversees the creation of budgets for the Election Systems of the Virgin Islands and the Board of Elections, attends scheduled board meetings and presents activities reports as part of the agenda.
The Elections supervisor is also required to testify before the Legislature and in most legal disputes that result in court cases. They also oversee voter registration, deploy equipment and personnel for primaries, general elections, runoffs and special elections. Directing management of the system's website and internet presence is included in the list of duties.
A knowledge of Virgin Islands elections law, codified in Title 18 of the Virgin Islands Code, also is required.
"It requires your knowledge and skill set in management, knowledge of Title 18 and a social skill set," Williams said.
And after considering their options, the majority of board members decided Fawkes still had what it takes. Afterward, Fawkes thanked those who supported her continuation.
"I'm humbled and honored to be selected to serve another eight years. It will be rewarding to the organization by creating stabilization and the community we are entrusted to serve. This opportunity will allow me to continue to lead this organization to a brilliant future," she said on Saturday.
Fawkes said she is looking forward to upgrading the system's technology and introducing online capabilities for voter registration.