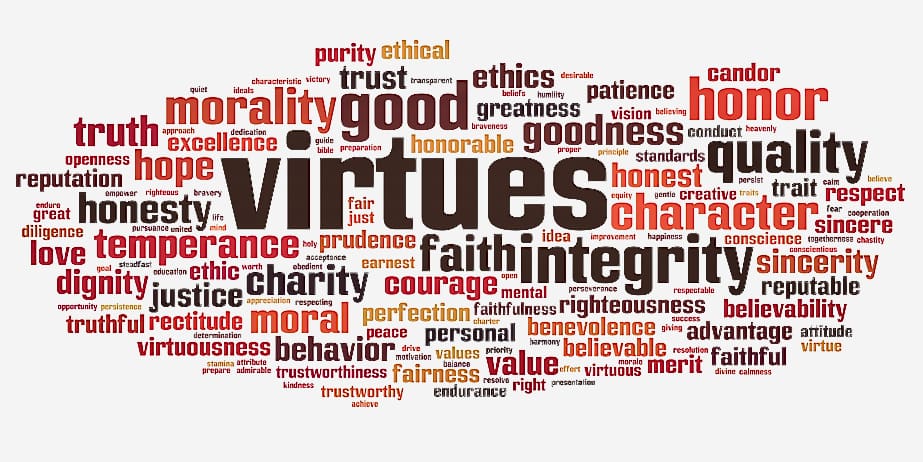 Virtue of the Week focuses on building peaceful and caring communities through understanding and fostering the practice of virtues. The Source supports the Virtues Project and will publish one virtue developed by the project each week.
Consideration is giving careful thought to the needs of others. It is also holding a decision in a contemplative and thoughtful way. We mindfully consider what will result from our choices before we act. We speak with gentleness and tact.
We care about others and their eelings. We carefully observe their preferences and needs, then do things to give them ease or bring them joy. Consideration shines in small daily acts that add to the happiness of others. It is one of the most meaningful ways to show love.
Considerate people give the very best gifts.
Quote:
"Blessed is one … who adds to the happiness of another." Zoroastrianism, Yasht 22:4
Practicing Consideration
I think about what others need
I am thoughtful of their feelings.
I speak gently and tactfully.
I hold decisions with care and discernment.
I take joy in bringing joy to others.
I show my love in thoughtful acts
I am thankful for the gift of Consideration. It allows me to brighten others' lives.
Questions for Discussion
– How do we ground our social justice work in in our community's needs and preferences?
– What small act can we so to add to a community member's happiness?
– Have we left space for dissent in our community? What does that look like?
– Do we hold decisions with care and discernment in our community? Who is involved in the decision-making process?
The Virtues Project is provided by the Community Foundation of the Virgin Islands in partnership with Virtues Matter.
Virtues Matter was started by a wife-husband team of social entrepreneurs seeking to positively uplift as many lives as possible. We aim to inspire and empower, to build capacity, strengthen relationships, and help everyone lead lives of passion and purpose.
Virtues Matter believes in a world where people are committed to kindness and respect, strive to be their best, and live with hope, courage, and in unity. We built the Virtues Cards mobile app, an interactive personal and team development tool, to help people identify and develop key virtues skills. We also offer dynamic workshops, online training, and customized programs to help people cultivate these positive qualities of character. To learn more, visit virtuesmatter.com.