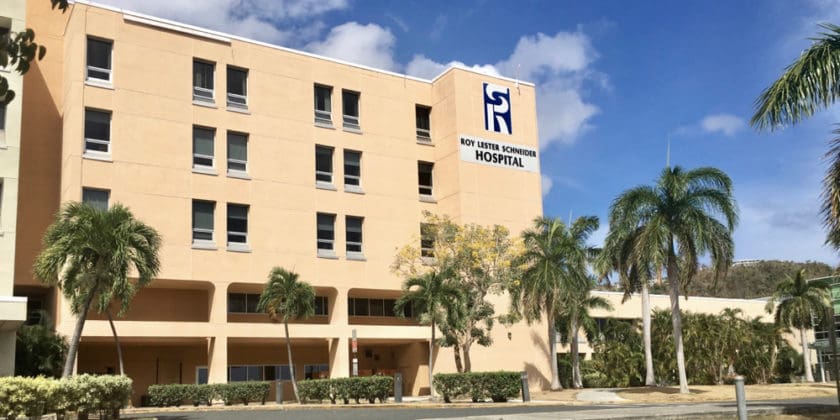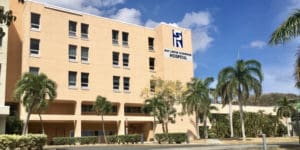 The Schneider Regional Medical Center has launched a drive-up COVID-19 testing site at the Roy L. Schneider Hospital (9048 Sugar Estate, St. Thomas).
"Given the exponential increase in COVID-19 cases in the territory and the need for additional testing sites, SRMC now offers highly efficient testing with same-day results through our fully automated Holistic Panther Fusion® System. We also provide quick registration online," said Chris Borgesen, vice president of operations.
No physician referral or appointment is required. Visitors are asked to pre-register online at https://www.srmedicalcenter.org/register-app. The SRMC testing site operates from 8:30-11:30 a.m., Monday through Friday. Tests are $100 each. Only credit and debit card payments are currently accepted. Cash payments cannot be accepted at this time.
SRMC COVID Tests provides:
 Higher Sensitivity
 Greater Accuracy
 Quicker Turnaround Time
Along with the Virgin Islands Health Department, SRMC continues to encourage its residents to protect themselves and their families by getting vaccinated to slow the spread of COVID-19. Vaccination sites and other information is available at https://www.covid19usvi.com/vaccines
For more information, call 776-8311 ext. 5094.
Schneider Regional Medical Center COVID-19 Drive-Up Testing
All individuals will need to remain in their cars at all times.
Please allow one hour after submitting online registration before arriving for your COVID-19 test.
Do not report to testing site before 8:30 a.m.
Enter SRMC at Main Entrance and proceed to the SRMC Drive-Up. COVID Testing Welcome Center is located at the entrance to Visitor's Parking (first left when enter SRMC main entrance).
Wear face mask at all times unless directed by SRMC team member.
Follow signs and instructions at the testing location.
Be ready to display your ID, QR Code (if registered on-line), and payment method ready against your closed window. (Tests are $100 each. Credit and Debit Card payments Only; cash cannot be accepted at this time).
A SRMC team member will tell you when to open your window so they can capture additional information while you stay in your car.
A SRMC team member will direct you to the Collection Site where individuals will be swabbed and given further instructions. (We use PCR Oropharyngeal Swab COVID Testing through our fully automated Holistic Panther Fusion® System).
Test results will be emailed by the end of business day.