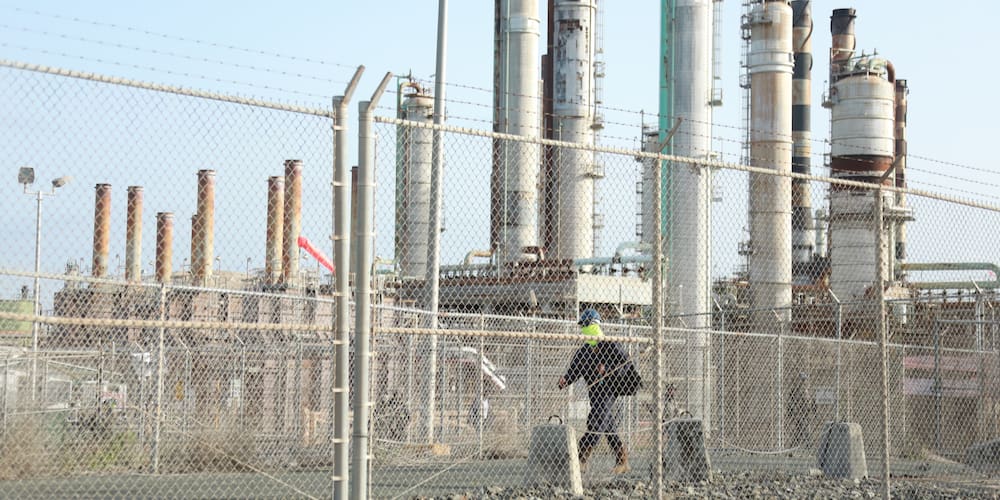 Limetree Bay Refining LLC filed for Chapter 11 bankruptcy on Monday in U.S. Bankruptcy Court for the Southern District of Texas.
"Limetree Bay intends to use the Chapter 11 process to engage in discussions with its lenders, creditors, equity owners and others to evaluate options to maximize the value of the estate and recoveries for stakeholders, including exploring a potential sale of its assets," the company said in a news release Monday night.
"Limetree Bay has received commitments for up to $25 million in new debtor-in-possession financing that, upon court approval, is expected to provide sufficient liquidity to meet ongoing business obligations related to the maintenance of the refinery during the Chapter 11 process," the company said.
The move comes the same day that the U.S. Justice Department filed a complaint in V.I. District Court on behalf of the U.S. Environmental Protection Agency alleging that the St. Croix refinery presents "an imminent and substantial danger to public health and the environment."
Limetree was ordered by the EPA to shut down for 60 days on May 12 and undertake corrective measures after multiple major incidents resulted in significant air pollutant and oil releases, including a large accidental flare that sprayed oil over some 137 homes.
On June 21, Limetree announced that it was closing indefinitely due to "severe financial constraints."
In its statement Monday night, the refinery said the Chapter 11 filing "was necessitated in part by the recent temporary suspension of Limetree Bay's petroleum refining and processing operations on May 12, 2021, and the indefinite suspension of its plans to restart the refinery due to severe regulatory and financial constraints."
Its bankruptcy filing lists tens of millions of dollars owed to its 30 largest unsecured creditors, though it indicates that the amounts – one as high as $24.4 million – are in dispute.
"We are extremely grateful to our investors, employees and business partners for standing by us through the restart process and these uncertain times," Jeff Rinker, Limetree Bay's CEO, said in Monday night's press release. "Severe financial and regulatory constraints have left us no choice but to pursue this path, after careful consideration of all alternatives. The Chapter 11 process provides Limetree with the clearest path to maximize the value of our estate for our stakeholders while safely preparing the refinery for an extended shutdown."
Limetree said its parent company expects to continue operations at its oil storage terminal business, although Moody's Investor Service recently downgraded $448 million of Limetree Bay Terminal's debt from B2 down two grades to Caa1 – or extremely high risk but not at immediate risk for default – citing the refinery's closure and the fact that it was the oil storage facility's biggest customer.
The refinery encountered numerous problems since its restart in February after being shuttered in 2012 by former owner Hovensa following several years of heavy losses. Hovensa declared bankruptcy in 2015. The chance of successfully restarting the refinery was always predicated on a brief window where it was projected to have an advantage due to changes in marine shipping fuel sulfur regulations. It was originally slated to reopen before January 2020, but it started its brief run one year later, amid a COVID pandemic that saw a worldwide decline in shipping.
"It is expected that management will continue to be responsible for handling the care and maintenance of the refinery and all other necessary day-to-day operations throughout this process," Limetree said Monday.
Baker Hostetler is acting as legal counsel for the company and B. Riley Financial Inc. has been retained as restructuring advisor, Limetree said, adding that it will provide further updates on the Chapter 11 proceedings when there are significant developments.