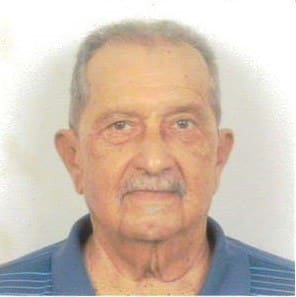 Jose A. Felix Sr., also known as "Tico," "Doc" and "Tony," of Estate Mon Bijou died on June 5. He was 84 years old.
He was preceded in death by his mother, Petra Ina Encarnacion; father, Antonio Felix; son, Malik A. Felix Sr. (Liko); grandchildren: Deanna Francis, Bilal Stevens and Makeil Felix; brother, Pedro Felix; and niece, Marcy Warren.
He is survived by his wife, Sylvia M. Felix; daughters: Sharon M. Morton and Denise M. Stevens; sons: Jose A. Felix Jr. (Teeks) and Kareem A. Felix Sr. (Bello); adopted daughters: Sherry Simmonds Heywood, Lorraine Knight and Isulma; adopted sons: Marc Carew Felix, Dean Heywood and Phillip Ruiz; and grandchildren: Kaleem Kalbailes, Okemo Felix Sr., Sharayne Graham, Asim Stevens, Wayne Graham Jr., Malik Felix Jr., Dakila Clemons, Malika Felix, Okeo Felix, Malachi Felix, Litifah Felix, Karisse Felix, Tikoy Felix, Makeim Felix, Kareem Felix Jr., Tikory Felix, Tikoya Felix, Kniah Felix and Tkairo Felix.
He is also survived by 25 great-grandchildren; sister, Zoraida F. Schuster; nieces: Deborah Felix, Margo Warren, Laurie James, Monette Martin and Donna Felix; nephews: Pedro, Marc (Carew) and Orlando Felix; daughter-in-law, Charisse Felix; son-in-law, Calvin Morton; brother-in-law, Charles White; sisters-in-law: Eileen Tuitt White, Alice V. Tuitt and Stella Tuitt; grandson-in-law, Kai James; and granddaughters-in-law: Anita Figueroa-Felix, Denee Graham and Kyrah Freeman-Felix.
Other survivors include godchildren: Janice Gumbs and Nia Hamilton; special friends: Pito Caraballo, Dr. Donna Christiansen, Barbara Mitchell and Harold Roebuck; cousins and other relatives: the Encarnacion family, the Felix family, the Llanos family, Essanason family, Bermudez family and Lenny James; as well as other relatives and friends too numerous to mention.
A viewing will be held at 9 a.m. followed by a funeral service at 10 a.m., Thursday, June 17, at City of Refuge Worship Center. Interment will follow at Kingshill Cemetery.    
Due to the COVID-19 pandemic and public health regulations, the family requests that masks be worn at all times and social distancing be adhered to.