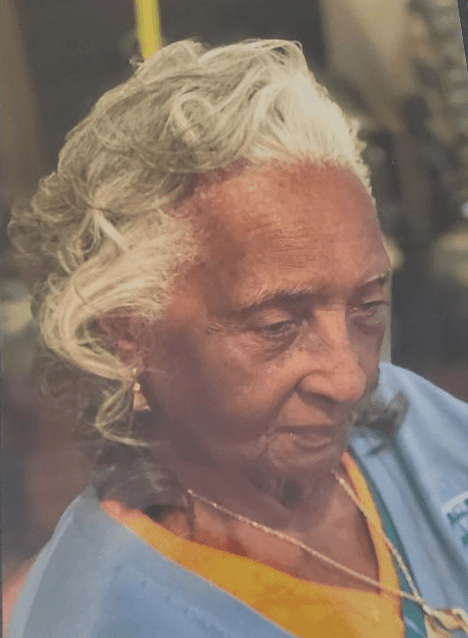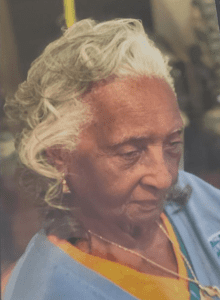 Betty Christian died on Wednesday, May 19.
She was preceded in death by her husband, Arnold Christian; parents: May Agatha and Carl Christensen; siblings: Olivine Maria Christensen Webb, Enid Olla Christensen Martin, Mildred Constance Howard, Arlene Lelane Downing, Carl Olaf Christensen and Adolph (Duffie) Glenn Christensen.
Betty leaves to cherish the memories: her sons: David, Eric and Gary Christian (Josie); siblings: Ada Higginson, Hans Christensen, Anna James, George Christensen (Alma), Grace Henry (Lester) and Helen Rogiers; grandchildren: Jhi David Christian, Miles Christian, Meagan Christian, and Maya Christian, And great-granddaughter, Sophia Christian.
She is survived by nieces and nephews: Cheryl and Ernest Martin, and Donna, Toby and Walter Higginson, and Laurie and Segrid (Peppie) Christensen, Esther Davis and Anthony James, Celeste Myrth, Torree Christensen, Marsha Watson, Rebecca Pettiford, Melvin Richards, Robin Defreitas, Leroy Howard III, Debra Howard, Kimberly Howard,  Angela Sanders,  Julie Jemison, Barbara James, Diane Stewart, Joanne Knox, Ruth Buckner.
Other surviving nieces and nephews include Darryl and Dwayne Christensen, Carl Olaf III, Doreen Rogers, Joyce Kemp, Karen, Ruth, Lawrence, Duane, Steven and Jay Christensen; and close friends: Linda Todman, Roselyn Galloway, Donah Brow, Rowena Brown, Gwendolyn Jacobs and Angela and Luis Serrano, Chester and Helen Copeman. Michael Marshall and many other family and friends too numerous to mention.
The viewing will take place at 9 a.m. followed by the funeral service at 10 a.m., Thursday, June 17, at Friedensberg Moravian Church. Interment will be at Frederiksted Cemetery.
Due to the COVID-19 pandemic and public health regulations, the family requests that masks be worn at all times and social distancing be adhered to.