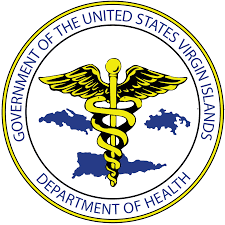 The Virgin Islands Department of Health's Division of Environmental Health reminds the public and businesses that approval is required to hold special events outside of what is allowed through the executive orders.
Event organizers and promoters wanting to hold an event outside of the executive orders of the Government of the United States Virgin Islands need approval from the Division of Environmental Health.
To request to hold an event, party or function, a 'Special Events Request Form' must be submitted to inspection.deh@doh.vi.gov at least 14 days (two weeks) before the event. The form is available on The Department of Health Facebook Page at https://doh.vi.gov/programs/environmental-health  and DOH offices on St. Thomas and St. Croix.
In addition to the 'Special Events Request Form,' all promotional materials must be shared with the Department of Environmental Health at inspection.deh@doh.vi.gov before public distribution.
Recurring events at licensed establishments (holding a valid health permit and license from the Department of Licensing and Consumer Affairs) must abide by the executive orders and are not required to submit a 'Special Events Request Form' unless requesting a variance outside the executive orders. Approval is required for all events that are open to the public and/or are paid events.
The COVID-19 Taskforce has the right to conduct compliance inspections. If found to be out of compliance, a 'Cease and Desist Order' will be issued for the event.
All events, including those held at restaurants and rented facilities, must meet all guidelines below.
Guidance for All Parties and Gatherings
Capacity at all events is 75 percent of permitted occupancy or 100, whichever is less, provided that the social distancing requirements can be met.
Outdoor events are preferred.
No person who is ill may attend the event.
A person who has been in close contact with a suspected or positive case of COVID-19 should be in quarantine and is not allowed to attend any event.
A person or persons must be designated to be responsible for ensuring the guidance is followed throughout the event.
Masks are to be worn at all times except when eating or drinking.
A list of all guests must be kept, with their contact information.
No standing at a bar; seating must be four feet apart.
Guests are to be seated; if moving away from the table for any reason, masks must be worn.
Tables must be appropriately spaced at least four feet apart (follow restaurant guidance) – households should be seated together whenever possible.
Food is served using restaurant guidance.
Indoors, live and DJ music is allowed until midnight, at which time the event must end.
One DJ is allowed at outdoor events.
Both live and DJ artists must be at least 10 feet from the guests.
Alcoholic beverages cannot be served after 11 p.m.
There can be no dancing at this time. At weddings, the bride and groom can have their ceremonial first dance.
Areas for hand washing and sanitizer must be widely and easily accessible. No-touch sanitizer dispensers are preferred.
Frequently touched surfaces and restrooms must be cleaned and sanitized often.
If all guests are vaccinated, some of the above precautions may be relaxed on a case-by-case basis.
For more detailed guidance, see the link below.
https://www.cdc.gov/coronavirus/2019-ncov/community/large-events/considerations-for-events-gatherings.html
Events that are not in compliance with the Government of the United States Virgin Islands Executive Orders at https://www.vi.gov/executive-orders/ need prior approval from the Division of Environmental Health.