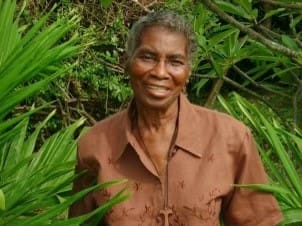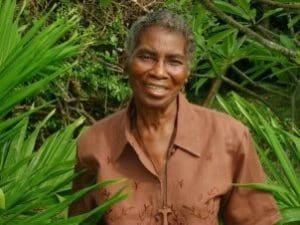 Cletina Tuitt of Estate Whim died on May 29. She was 92 years old.
She is survived by her biological daughter, Grannia Peter; adopted daughter, Christalyn Tonge Alexis; biological grandchild, Deirdra Peter; adopted grandchildren: Marcus Alexis, Mensma Alexis, Maria Alexis, Melissa Alexis, Mornelle Alexis and Marian Alexis; biological great-grandchildren: Kaydee Sobratti and Nazir Samson; son-in-law, Aaron Peter; adopted son-in-law, Dowma Alexis; sister, Claira Williams; and nieces and nephews: Ester Williams, Esmie Williams, Judith Israel Joseph, Wensworth Williams, Joshua Williams, Derrick Williams, Conroy Israel and Grethel Israel.
She is also survived by grandnieces and grandnephews: Jasmine, Joseph, Marvin, Coffee, Patricia, Brenda, Akima, Nylene and Tciana; cousins: Eddol Tonge, Bowers Tonge, Laurinthia Parilon Bontiff, Wendy Hunter, Dev Andrew, Cornelius Tonge, Gazella Tonge, Gloria Tonge, Euwella Vigilant, Andy Joseph, Samuel Tonge, Chrystal Andrew, Conelia Tonge, Haige Tonge, Yolanda Joseph, Morisson Thomas, Kims Russell and Amie Andrew; and godchildren: Lynette Harris, Yvonne Joseph, Casandra Paul, Shane Joseph, George Otto and Jolene Flores.
Other survivors include honorary grandchildren: Rasheeda Clarke, Adisha Rogers, Cliaunjel Mulley and Dornnette Lewis; and special friends: Jeanne and Frederico Garcia, Vertilee Daniel, Yvonne Kidd, Teresa Duval, Gwendolyn Lucas, Theodosia Christopher, Fredrica Leonce, Edris Symester, Doreen Depesoir, Beverly Feverier, Inez Walker, Maria Jones, Grace Ben, Marilyn Santos, Yolene Marcellin, Barbara Landcaster, Bro and Sis Clarke, Patricia Griffith, St. Patrick's Prayer Group, Franciscan Fraternity, St. Patrick's Faith Community, St. Patrick's Parish Priest, Magnificat Organization and the Sacred Heart Society.
Special thanks: Jeanne Garcia, Marilyn Santos, Dosia Christopher, Fredrica Leonce, Madonna Abraham, Sis. Agnes, Sis. Neva, Clara Nock, Laural Royer, Porsha Castor, Pastor and Sis Rougier, Mr. and Mrs. Patrick George, Bro Clement Francis, Sis Maynard, Jacinta Clovis, Continuum Care Home Health, Lauren McIntosh RN, Catherine Javois, CNA and Fatima CAN; as well as other relatives and friends too numerous to mention.
Tributes will begin at 9:30 a.m. followed by a funeral service at 10:30 a.m. on Monday, June 7, at St. Patrick's Catholic Church. Interment will be at Frederiksted Cemetery.
Due to the COVID-19 pandemic and public health regulations, all attendees must wear a mask and adhere to social distancing.