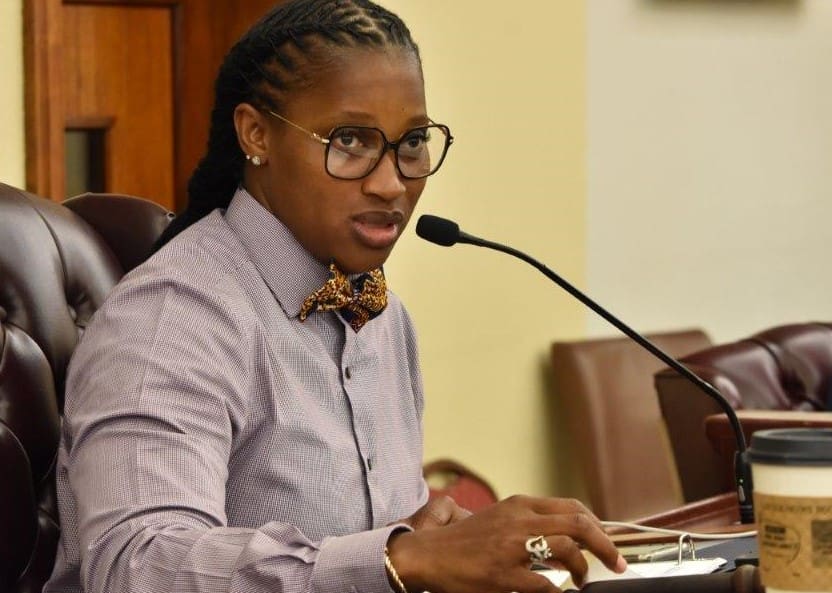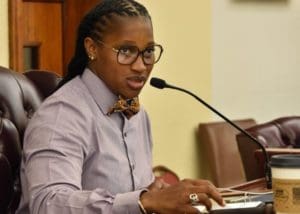 Calvert White, the commissioner of the Department of Sports, Parks and Recreation, told senators on Wednesday that "Week in, week out; we move a step further in completing these projects."
White testified at the Disaster Recovery and Infrastructure Committee hearing that 11 of over 50 projects his department has been involved with since the 2017 hurricanes were completed.
He added that two projects have contractors on-site working, nine projects are in the contracting phase, seven projects are out for bid and 11 projects are in the architectural and engineering phase.
One reason more progress has not been made on some projects, according to White, is the lack of interest from contractors. He said, "I anticipated more interest from contractors to bid on these projects. Conversely, I am seeing the same contractors bidding on projects. While companies are free to bid on as many projects as they wish, I expected a more diverse pool of contractors. My only guess is that because these projects are federally funded and require a 100 percent bid bond, many of our contractors have not obtained that funding."
While several senators expressed confidence in White for completing projects, they also raised concerns about projects that were not being worked on.
Sen. Kurt Vialet questioned why work was not being done on the Paul E. Joseph Stadium in Frederiksted. About the stadium, Vialet said, "We have put $14 million in the ground there and don't even have a wall to show."
He also stated concerns about what White said in his testimony regarding the $4.2 million Clinton E. Phipps Racetrack project and Randall Doc James Racetrack's $3.5 million project. White said both are on hold because of litigation.
Vialet said he has been hearing "month after month" that a settlement is near and, meanwhile, the money that could be used on other projects is just sitting there.
Janelle Sarauw, who chaired the meeting, also had concerns about a stadium – the Lionel Roberts Baseball Stadium. She said the way the stadium was built with the light poles in the outfield was "crazy." She asked whether the poles would be replaced in the same spots. White answered, that, though he was no engineer, he did not know how they could be placed anywhere else.
Adrienne L. Williams-Octalien, director of the Office of Disaster Recovery, also testified at the hearing.
She said, "The Lionel Roberts Baseball Stadium and Emile Griffith Ballpark are beacons of hope and promise for the future and serve as historical fixtures within our community."
As a consequence, according to Williams-Octalien, her department and Sports and Recreation "have been working diligently to get these projects out to bid."
The paperwork for Lionel Roberts is currently with Property and Procurement and documents for the Emile Griffith Ballpark are being reviewed by the Department of Public Works.
Williams-Octalien said that the Vincent F. Mason Coral Resort Park and Pool on St. Croix's west end is also a priority for the governor and community. She said bids for the pool and surrounding park area that were severely damaged in the 2017 hurricanes will be opened on May 24.
Regarding beach projects, Williams-Octalien said bid submissions for the Fort Frederik Beach project closed on May 11, and the contract is in development with Polaris USVI winning the bid. She said the Cramer's Park pavilion and concession stand projects are expected to be submitted to Property and Procurement for bids by the end of May.
Sen. Franklin Johnson asked whether the government will be able to reap some returns from the investment in Cramer's Park. The park on the east end of St. Croix has been the venue for concerts and other events.
White said his department is considering two options – the government managing the park or leasing it out to a concessionaire. He said he was leaning toward a lease because it would guarantee a steady income to the government.
The 11 projects White listed as complete were:
Clock Tower Plaza – estimated cost $13,976.10; completed May 2021; contract cost $25,000.
David Hamilton Jackson Park – estimated cost of $139,374.75; completed October 2018; contract cost $139,374.75.
Emancipation Garden Park – estimated cost of $32,730.77; completed November 2020; contract cost $30,275.
Fairchild's Park – estimated cost $17,194.09; completed November 2020; contract cost $17,450.
Franklin Roosevelt Veterans Park – estimated cost $42,518.88; completed October 2020; contract cost $38,435.
Main office St. Thomas – estimated cost of $129,270.21; completed October 2018; contract cost $92,877 plus $20,038.80 in damaged furniture.
Main office St. Croix – completed July 2018; contract cost $64,750; additional expenses include labor for the removal of carpeting for $3,854.60 and the replacement of the A/C unit for $24,000.
Omar Brown Park – estimated project cost $31,211.99; completed November 2020; contract cost $29,850.
Romeo Malone Center – estimated project cost $27,242.05; completed December 2020; contract cost $27,300.
Smith Bay Tiny Tots Playground – estimated project cost $15,612.21; completed November 2020; $18,900.
VM Coral Resort and Mon Bijou Park debris removal – estimated project cost $146,874.00; completed in-house September 2019.
Two other projects on hold, according to White, are the Horace Clark baseball field, a half a million-dollar project, and the $300,000 Winston Wells Ballfield project. The Department of Education has modular classrooms currently on those sites.
During the hearing, White showed a video of a machine called a Barber Beach Rake. He said his department is purchasing two – one for each district. They can be used to pick up sargassum from the beach as well as miscellaneous beach garbage. They can also be used to clean up debris from sports fields.