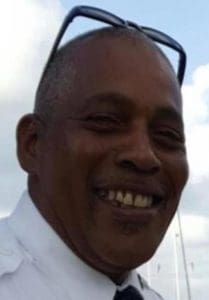 The family of Vigilio Luis I, affectionately known as "0bim" or "Benny," has died.
He was preceded in death by his brother, Andrew "Funky Man" Shachovel; mother, Ruth Shachove; and his wife, Janice Luis.
He is survived by his children: Vigilio JJ Luis II, Devon Luis and Chanel Luis; daughter-in-law and Stephanie Luis; grandchildren: Damyien, Jahshanna, Jahsiya, Vigilio III, Kaiya, Kourtney and Caelan Luis; great-grandchildren: Elijah, Noah and Noelle Luis; sisters: Isa and Diane Shachove, and Martha Luis; adopted sister, Margarita Selkridge; and sister-in-law, Vivica Shachove.
He is also survived by nieces and nephews: Michelle and Demetrius Richardson, Aiesha, Andrew, Amor Shachove, Keezi, Kaidi, Kaiisa Pinney and Aneka Francis; aunts and uncles: Kenneth and Alma Hermon, Wilbur and Almaria Smith, Zandra Ritter, Rasheed and Coreen Martin, Olivine and Nytha Brathwaite, Franklin and Charlene Brathwaite; and family and friends too numerous to mention.
The first viewing will be from 3-5 p.m., Sunday, April 25, at Turnbull's Funeral Home. The second viewing will be from 8:30 a.m. to 10 Monday, April 26, at Lutheran Church of the Reformation, with services to follow. Interment is at Francis Cemetery.