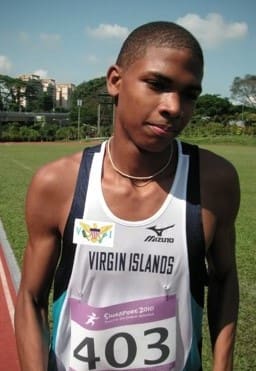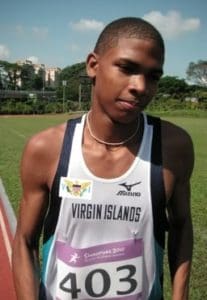 The VI Track and Field Federation (VITFF) is sad to announce the passing of David Walter, its first Youth Olympian. Walter competed in the first ever Youth Olympic Games that were held in 2010 in Singapore, running in the 400 meters where he finished 23rd. He was among 3,489 athletes from 205 countries.
Walter attended the St. Croix Educational Complex High School and later graduated from the Orangeburg-Calhoun Technical College in South Carolina in 2017. He was only 28 years old. One of his heroes was his older brother, Seymour Walter, who also represented the Virgin Islands internationally in track and field.
Affectionately known as David "Trackstar" Walter, he loved track and field and wanted to run professionally. He dreamed of representing the Virgin Islands and breaking a world record.  He will be dearly missed. The VITFF is praying for the comfort and peace of his family at this time of bereavement.
Mireille Smith, VITFF – General Secretary