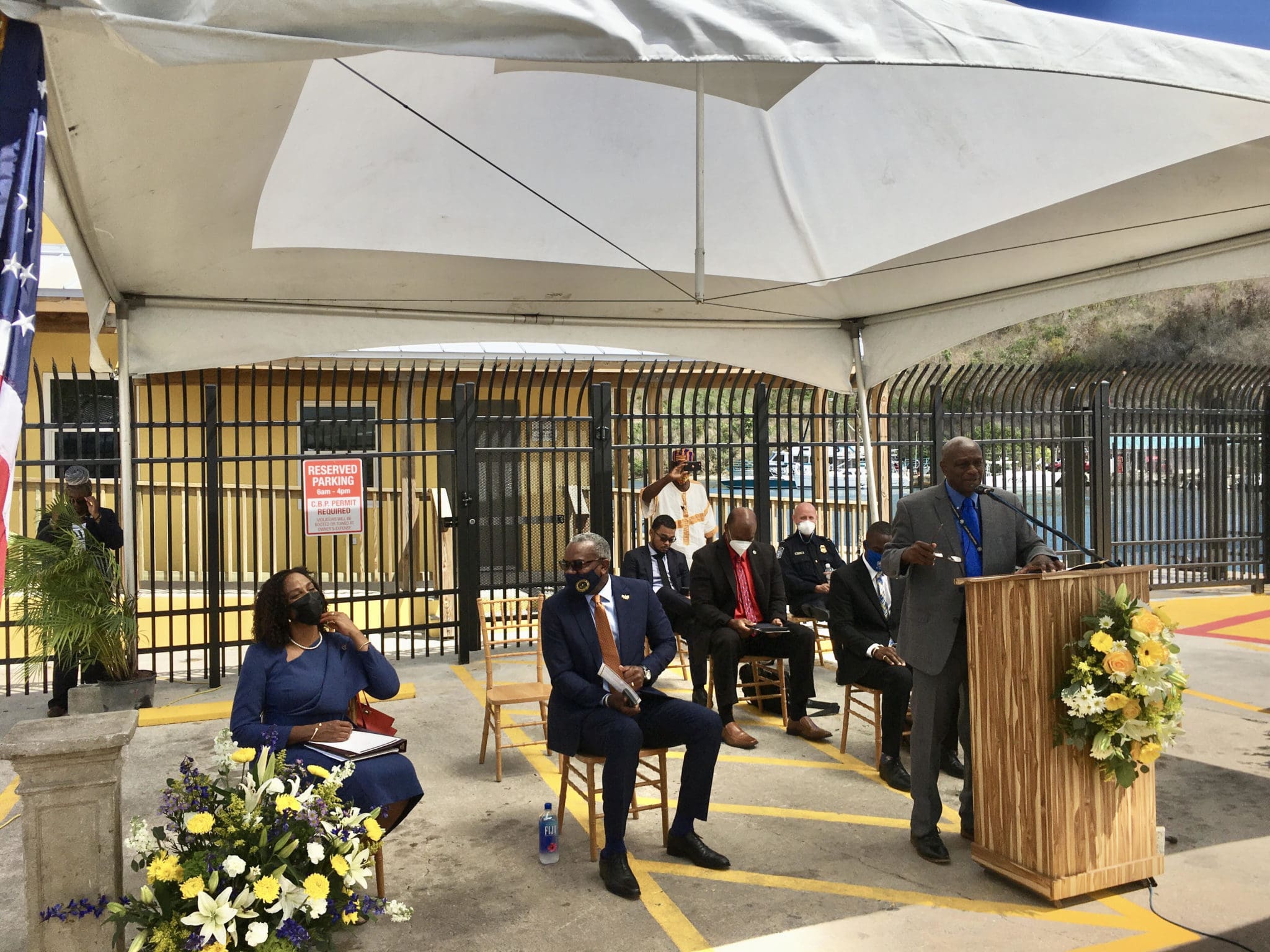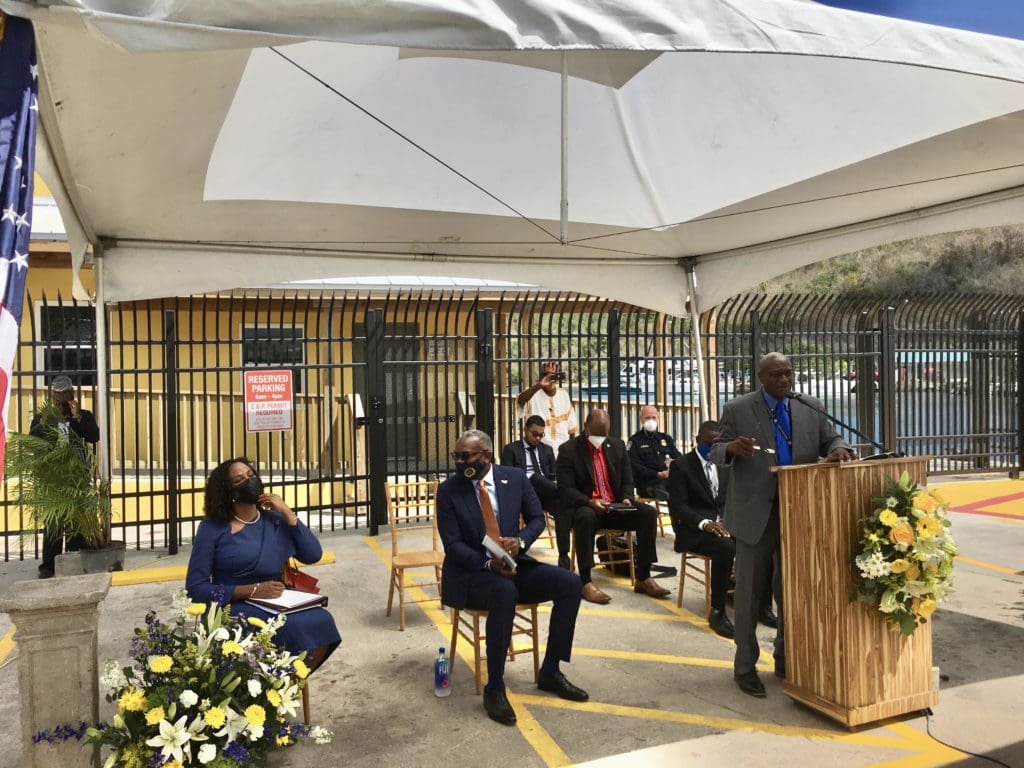 Governor Albert Bryan Jr. on Thursday morning attended the ribbon-cutting ceremony for the rebuilt Customs and Border Protection facility in Cruz Bay, St. John. He joined V.I. Port Authority Executive Director Carlton Dowe to officially open the all-concrete building that replaced the trailer that previously served as a Customs clearance center but was demolished by hurricanes Irma and Maria in 2017.
"I want to make sure that people understand that brick by brick we're building our territory back. And we're building back better," Governor Bryan told those attending Thursday's ceremony. "Just like the president says, together we're making the Virgin Islands better than it was before. Just like this building; it is better."
The governor also praised the work of Dowe and the V.I. Port Authority team for bringing the reconstruction of the Customs facility to fruition.
"You put good money behind where it's going to be invested well and do well, and certainly Mr. Dowe and his team have done a tremendous job at the Port Authority at making our money do well," Governor Bryan said.
The new facility is expected to be operating at full capacity when the British Virgin Islands reopens its ports to visitors later this month.
"As they start to open up, I really wish them the best of luck in getting this right. One thing I've learned is there has to be one Virgin Islands," Bryan said. "We have to make sure that transit between these islands is fair and caters not only to tourists but to our local people."
Others in attendance at the ribbon-cutting ceremony included Congresswoman Stacey Plaskett; CBP Area Port Director Todd Bellew; Port Authority Board Chairwoman Leona Smith; Senate Majority Leader Marvin Blyden; Senator At-large Steven Payne Sr.; and Port Authority Director of Engineering Damian Cartwright.