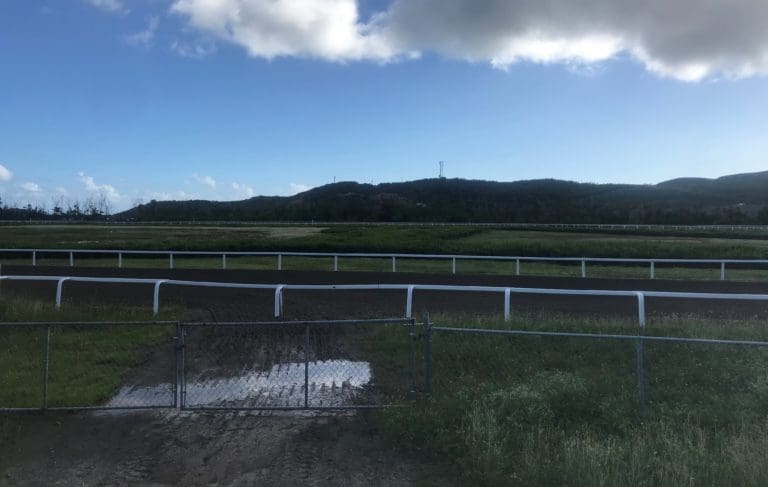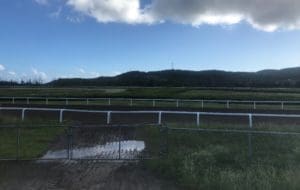 Dear Governor:
Two years ago, we wrote to you regarding our racetrack and received no response nor reaction to the concerns raised at that time. Since then, we have been faced with a world-wide pandemic and things have gone from bad to worst. On March 20, 2020, VIGL suspended all activities at the track, attributing the close down to your executive order, uncertainty with the advent of the pandemic and the lawsuit between Southland Gaming and the Government. VIGL prevented us from exercising our horses on the running surface by locking the gates to the surface and "sealing it" to further dissuade any attempts to put our horses on it.
In April. a majority of the horse owners asked your Horse Racing Commission by written petition to intervene and order VIGL to allow use of the running surface, but they said that they needed a legal opinion to determine if they could legally do that. We never received a formal response to our request and never got access to the running surface until VIGL finally abandoned the facility, taking with them everything they could carry including their "porto patties" on Dec. 31,2020.
Those items that could not be moved easily are stored in a fenced area with the government's tractor and are all up for sale. The running surface still remains "sealed" with grass growing out of it. Making matters even worse is the presence of a pack of more than 10 huge wild dogs which have made the back stretch their home due to the lack of activity on the surface and threaten the safety of people and the horses when they walk in the back stretch.
We also see that an area formerly known as "Sanchez Town" that was purchased by VIGL and "made a part of the racetrack property" after demolition of its buildings, is also up for sale. We suggest you commence a process to take this property by eminent domain and retain it as part of the race track facility if you expect to have the Clinton Phipps Racetrack redeveloped for horse racing and other activities.
We further request that you direct the Commissioner of Sports, Park and Recreation to create restrooms at the track whether by acquiring a mobile restroom facility, building out one temporarily using a 20-foot container/trailer to do so or by some other means and commence repairs and maintenance in the existing stable area.
We realize that there is a lawsuit going on which may be influencing your decision making or lack thereof regarding development of the racetrack and the return of horse racing. Further, we are not even sure if the return of horse racing in St. Thomas is on the government's agenda, given the lack of interest or attention by the Department of Sports, Parks and Recreation since Jan. 1,2021.
What, we are sure of is that if nothing continues to happen, all of us and others who may be interested in horse racing will soon too become uninterested and abandon our desire and willingness to be involved in this activity. We are aware that the DSPR is sitting on over $3 million from FEMA "that was to replace or repair the structures damaged" by the hurricane and those demolished by the former governor and his administration.
We also heard your commissioner say early in the beginning of your term that you intended to use the money to build a cricket field in Nazareth. We hope this is not still your intention. We don't know how long the legal matter will continue but every day we don't "take a step forward" and our horses can't get to properly exercise on the running surface, it's delaying any reality of us having horseracing this year at Clinton Phipps Racetrack.
If you don't make a decision to spend some of that money and try to replace a few things like "the isolation stables for the BVI horses," create bathrooms and repair the stable area, you may be the only governor in modern times not to host the traditional Governors Cup horse races for a full term of four years. We do not want this to happen.
We know that there are many other pressing important issues to be resolved. However, we are also aware that, notwithstanding the world-wide pandemic, horse racing was and continues to be the only sport which continues uninterrupted throughout the United States and the world.
We implore you to make some decisions and authorize the commissioner of DSPR to spend some of the money in an effort to try to revive horse racing or tell us that will not happen anytime soon and we should forget about racing horses this year and get rid of our horses.
We thank you for your attention and await a reply or a reaction. Respectfully,
Elvin Pemberton, president
Cc: Com. Calvert White
All members