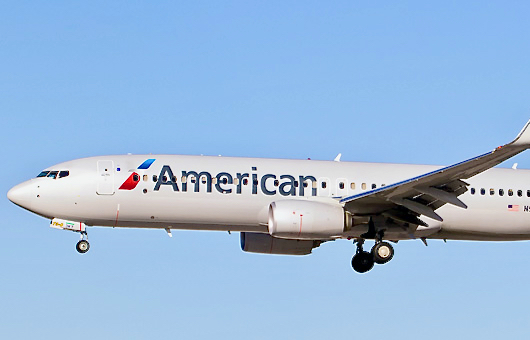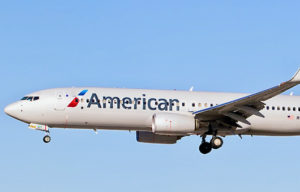 This week, American Airlines celebrates its Golden Anniversary in the Caribbean.
After purchasing Trans Caribbean Airways in 1971, American began its foray into the region, launching operations to Port-au-Prince (PAP), San Juan (SJU), St. Croix (STX) and St. Thomas (STT) on March 2, followed by Aruba (AUA) and Curaçao (CUR) on March 3.
American currently operates up to 131 daily flights to 27 destinations in the Caribbean, increasing to 32 destinations in April as the airline resumes flying to Bonaire (BON), Trinidad (POS), Martinique (FDF), Grand Cayman (GCM) and Guadeloupe (PTP).
"Our 50-year history in the Caribbean is a source of pride for American as it's a testament to our commitment to the many communities we serve and to our team members throughout the region," said Jose Freig, American's managing director for operations in Latin America and the Caribbean.
"Since 1971, we have continued to grow our operation in the Caribbean, and today we are proud to offer the largest network in the region with more flights and more destinations than any other carrier," said Freig.
American Airlines launched its Caribbean network in 1971, with flights to six destinations.
As the leading airline in the region, operations currently include more than 750 weekly flights to 27 destinations.
This summer, American is planning to serve 33 destinations in the Caribbean, including the introduction of a new destination: Samaná.
Throughout the pandemic, American continued to fly to San Juan (SJU), St. Thomas (STT) and St. Croix (STX) and began resuming additional Caribbean service as soon as June.
"Since the beginning of the pandemic, we have been working closely with our many partners in the Caribbean to safely resume our operation, as air connectivity is a critical element for recovery," said Christine Valls, American's managing director of sales for Florida, the Caribbean and Latin America.
"In the coming months we will continue to strengthen our network in the Caribbean as we launch new destinations, like Samaná, and add additional routes and frequencies," said Valls.
This summer, American plans to increase its footprint in the region, launching its 33rd destination in the Caribbean, Samaná, Dominican Republic (AZS) connecting with Charlotte (CLT) seasonally. Additionally, starting in June, the airline will launch new routes from New York (JFK) to Providenciales (PLS) and St. Lucia (UVF) as well as from Dallas/Fort Worth (DFW) to St. Lucia (UVF) and St. Maarten (SXM).
American Airlines celebrates 50 years in the Caribbean on March 2. Making travel more convenient with VeriFLY, American Airlines was the first U.S. airline to introduce an easy way to provide results from a negative coronavirus (COVID-19) test and other completed documents required for all international travel into the United States. The VeriFLY app, a mobile health passport that helps customers understand and verify their travel requirements, is now available for travelers flying to the U.S. from all international destinations.
Using the VeriFLY app is simple. After downloading the app from the iOS App Store or Google Play Store, customers create an account, enter their destination and upload required documentation, such as proof of a negative COVID-19 test.
Visit the newsroom to learn more about VeriFLY and the airline's clean commitment.