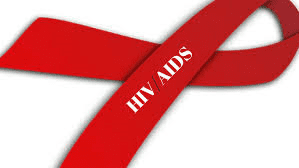 Frederiksted Health Care Inc. explains ways to prevent or use medications for HIV and Hepatitis C.
Pre-Exposure Prophylaxis (PrEP)
Do you know your options for HIV prevention? Of course, it includes knowing your status, using condoms, being in a monogamous relationship, minimizing your number of sexual partners, and not sharing injection drugs. But do you know that there is a pill you can take daily to prevent HIV? PrEP (pre-exposure prophylaxis) is a highly effective prescription medication that is available to all HIV-negative persons, regardless of sexual orientation, gender identity, or if pregnant.
According to the U.S. Centers for Disease Control and Prevention, PrEP, when taken as prescribed, lowers the risk of getting HIV sexually by more than 90 percent and more than 70 percent for injection drug users. While PrEP is effective at preventing HIV, it does not protect against other STDs and does not prevent pregnancy. Use condoms even while on PrEP to protect yourself against STDs or to prevent pregnancy.
While on PrEP you will have routine visits with your health care provider every three months to determine how well you are doing on the medication and be re-tested for HIV and other STDs. If you are interested but fear that this treatment may not be affordable, PrEP is covered by most insurance plans and there is financial assistance for persons who are uninsured or underinsured.
This effective prevention regimen is available at Frederiksted Health Care. Through FHC, persons on PrEP receive care from knowledgeable health care providers and receive care management. This includes financial aid and insurance assistance, scheduling and providing reminders for appointments, and progress follow-ups.
Hepatitis C (Hep C)
Less familiar than HIV but just as transmittable, Hepatitis C is an inflammation of the liver that is commonly caused by a viral infection. Other possible causes include heavy alcohol use, toxins, some medications and certain medical conditions. Hepatitis C (Hep C) is one of the most common types of viral hepatitis in the United States, with two others being hepatitis A and hepatitis B.
Why should you even be concerned about hepatitis? Hepatitis damages the liver which is a vital organ that is needed to process nutrients, filter the blood, and even fight infections. Hep C can begin as a short-term, acute infection with the potential to lead to chronic disease and long-term liver problems. If left untreated, it can lead to liver cancer and even death. It's mainly transmitted when an individual is exposed to an infected person's blood. This can be through contaminated needles, from mother to baby during pregnancy, and unprotected sex especially when blood is present.
Although there is currently no vaccine for Hep C, there are effective treatments. Treatment for Hep C is available through FHC. Receiving care at FHC for Hep C connects an individual with experienced health care providers and care management. Quite similar to PrEP care management, an individual will receive financial aid and insurance assistance, pharmacy contact for medication approval, scheduling and reminders for appointments, and monthly and yearly provider progress follow-ups.
Having a case manager involved in care makes treatment less stressful and much more manageable. Millions of people in the US are living with chronic viral hepatitis, and most do not know they have the virus. Don't be part of the statistic, get screened today at FHC.
To begin PrEP, get screened for Hep C, receive information on homeless services, and get access to the many services for HIV prevention and treatment available. Contact FHC at 772-0260 extensions 3231 or 3259.