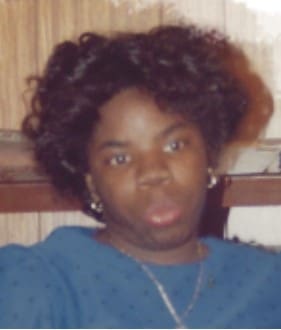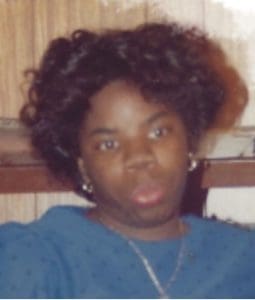 The Hodge-Hendrickson family is heartbroken and with great sadness, we inform you of the passing of Afia Hendrickson. Our daughter, sister, aunty, cousin, niece, god-daughter and very special community friend passed away at the age of 49, on Jan. 6 at her family's home on St. Thomas, USVI. Her passing was unexpected, however peaceful, as she left this earthly plain as she slept.
Afia is preceded in death by her mother, Bertica Hendrickson; and grandmother, ParticiaCyntje-Hodge.
She is survived by her father, Oliver Hendrickson; sisters: Monifa Hendrickson-Woodside, Sharifa Hendrickson and Ngina Hendrickson; brother, Asim "Kofi" Hendrickson; brothers in-law: Ashley Woodside and Kirt Williams; nieces: Shadéya Williams Hendrickson, Ngiya Matthew, and Ashae Woodside; nephews: Jhamil Williams, Ehllis Williams, Jameon Simon and Ashley Woodside Jr.; uncles: Wayne "Bobby" Hodge, Patrick "Timmy" Hodge, Joseph Hendrickson and Kirvin Hendrickson; aunts: Hariet "Eitte" Hodge-Miller, Shirley Hodge, "Maisie" and Maria Hodge; and grand uncles: Gregory Cyntje and Godfrey Cyntje.
Other survivors include grand aunts-in-law: Ella Mae Cyntje, Virginie Cyntje and Patricia Cyntje; and first cousins: Shanna Hodge-Byles, Turiya Hodge-Broomes, Ahmed Hodge, Javier Hodge, Amarfio Hodge, Dwayne Miller, Shawn Miller, and Lennox (St. Croix), Asim (St. Thomas), Everton (BVI), Mindette (N.Y.), Leary (N.Y.), Tabia (Ala.), and Merle, Gwendalyn, Adissa, Morris, Kora and Pats of St. Kitts.
More survivors include second cousins: Myka' El Broomes, Miquaa' El Broomes, Malaki Broomes, Aisha Sekou, Saida Sekou, Saniyah Hodge, Abigail Cyntje, Charlene Cyntje, Karimah Cyntje, Reginald Cyntje, Gwyneth (Fla.), Pearline and Clarita; special third cousins: Heather, Octivia and Arlene.
Afia had other relatives, well-wishers and acquaintances too numerous to mention. Those who really knew her had a genuine fondness for her.
The viewing will be held at 9 a.m. followed by a funeral service at 10 a.m., Friday, Jan. 29, at Turnbull's Funeral Home. There will be a cremation after the service.
This is a private service for family members only.