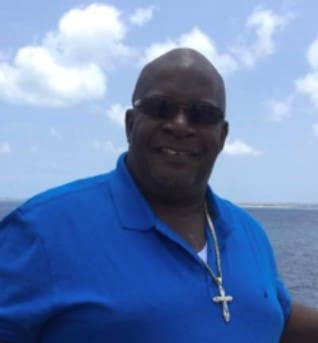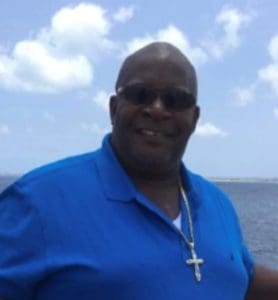 Calvin Industrious, affectionately known to many as "Chubby," died on Saturday, Dec. 19.
He was preceded in death by his parents: Louis Emmanuel Industrious and Pearl Ruth Turnbull Industrious.
He is survived by his wife, Judith E. Industrious; daughters: Chinere Industrious-Charles, Nichole Industrious, Lovelle Industrious, Shaneil Industrious, Ashauna Industrious, Shenika Industrious, Anisha Industrious, Shenelle Quailey, Dawn Samuel and Persha Samuel; and son, Claude Industrious.
He is also survived by grandchildren: 'Den Charles, J'Sah Charles, Jorden Charles, Ahmoi Watkins,Tashimo Brown, T'Shoi Brown, J'Syree Daniel, Anaysia Lachveaux, J'Layah Howe, Sean Williams Jr., Jaelyn Industrious, Dalevon Wells, Alexander Hill, Jakari Brant, Italiyah Gahrout, Iyden Gahrout, Nyimah Jacobs, Nhtalya Jacobs, Nevah Brathwaite, Kasia Cornelius and JaAron White; and sisters, Merle Sasso-Herbert, Myrna P.V. George, Claudette Industrious-White, Clacier Industrious and Claris Industrious.
More survivors are brothers: Edwin Clark and Louis Industrious Jr.; uncles: Pastor William (Alfred) Industrious and Jonathan (Donald) Industrious, Thomas Turnbull Jr., Larry Pond and Adolbert Turnbull; aunts: Dorothy Harrigan, Thelma Todman, Icena Smith-Carty, Constancia Turnbull and Amelia Vanterpool; and nephews: Chester Benjamin, Marvin S. George Jr., Myrshem George, Jeavon Sasso, Dijonnai Industrious, Louis Industrious III and Vernon White Jr.
Other survivors include nieces: Shawnique Clark-Bryant, Autumn White, Deosha Clark and Rayanna Clark Boone; mother-in-law, Jane Rawlins Clinton; son-in-law, Lawrence A. Charles III; sisters-in-law: Selene Monsanto-Hansen, Sharlene Bridgewater, Doris Industrious, Michelle Bridgewater and Carolyn Boddie; brother-in-law, Vernon White Sr.; and special friends: Stanley Liburd, the ladies and gentlemen of Kelly's Taxi Service, Best Taxi Service and the Boatyard family.
The viewing will be held at 10:30 a.m. followed by a funeral service at 11:30 a.m., Friday, Jan. 15, at Blyden Memorial Chapel. Interment will be at Western Cemetery No. 3.