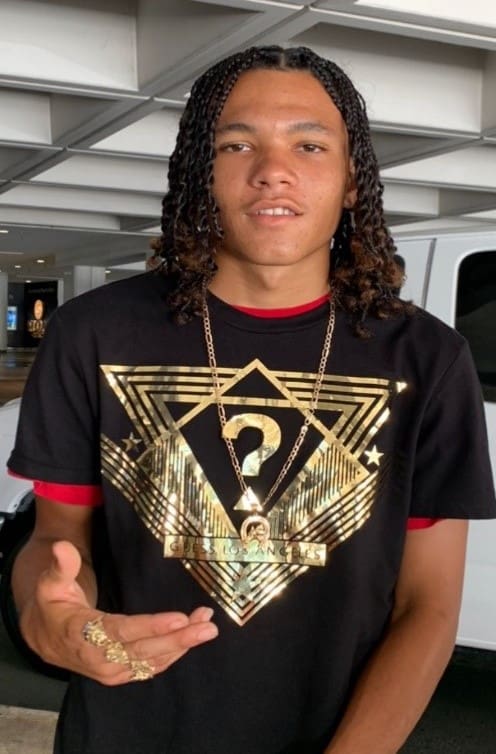 Nathaniel Kalil Felix, also known as "Kalo" or "Kalo King," of Estate Concordia, Frederiksted, died on Oct. 31. He was 18 years old.
He is survived by his mother, Elizabeth Muñoz-Felix; father, Norbin Felix Jr.; sister, Naishma Kayla Felix; grandmothers: Ana Muñoz and Ruth Felix; grandfathers: Luis Muñoz Sr. and Norbin Felix Sr.; great-grandmother: Maria Milagro Alvarez and Gloria Muñoz; aunt, Merari Felix; and uncles: Luis Muñoz, Julio Muñoz and Neftali Felix.
He is also survived by great aunts: Mayra Cruz, Felicita Lebron, Angela Lebron, Gloria Ivette Muñoz and Maria Belardo; great uncles: Ramon Cruz, Miguel Cruz, Jorge Muñoz and Rogelio Felix Jr.; godparents: Ike Turner, Aurelio Ramos Sr., Rosita Felix and Melinda Marcelle; and special friends: Jaja, Black, Alex, Fela, Jennifer, Kemya, Jahsani, Ajani, Isaiah, Nahjeeb, Ahmad, Micah, Elijah, Jahmoi, Kahreem, Danni and Odanni.
Other survivors include cousins and other relatives: Charisma, Christian, Zuriel Santana, Luis Daniel, Tiani, Yeliana, Yelianis Muñoz, Julio Muñoz Jr., Edwin, Vilmarie, Margie, Maritza, Tamara, Eliezer, Jessica, Jorge, Saisha, Krystal, Samira, Veronica, Priscilla, Mayra, Ramon Jr., Juan Miguel, Leniesha, Daniel, Raheem, Shaneska, Je'Gan, Aaliyah, Tashanie, Shinell, Shaniece, Jose Jr., Le'Joni, Elisha, Erick, Coraliz, Elysha, Isaiah and Isaac; as well as other relatives and friends too numerous to mention.
There will be a viewing at 9 a.m. followed by a funeral service at 10 a.m., Wednesday, Nov. 18, at Speak the Word Ministries. Interment will be at Kingshill Cemetery.