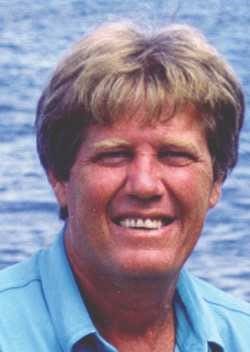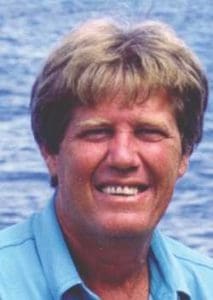 It is with great sadness that our family shares that David "Greg" M. Hamilton Jr. passed away on Sunday, Nov. 1, from complications related to COVID-19. June 8, 1955 – Nov. 1, 2020.
Greg was born in Fort Lauderdale, Fla., son of David and Dorothy Hamilton, and moved to St. Croix with his family at age 3. He graduated from McCallie School in Chattanooga, Tenn., and attended Roanoke College before returning to St. Croix and working for Hess Oil. Greg moved to California in the mid-1970s but was drawn back to the island in the mid-1980s after he completed a degree in real estate and finance at San Francisco University.
As it is for so many of us, St. Croix was in his blood. He joined Hamilton Real Estate to continue his father's legacy. He was awarded Virgin Islands Realtor of the Year in 1999. During his career, he served as president of the St. Croix Board of Realtors as well as on the Territorial Board of Realtors. He helped hundreds of people achieve their dreams of owning real estate.
Greg entered retirement in the spring of 2020 when he and his long-time business partner, Patrice Kelly, closed the iconic Hamilton Real Estate, est. 1957. He greatly valued his professional and personal relationships with Patrice, Raffy Farchette-Torres and Fortunata Pascal, as well as many others in the real estate business.
Greg was a devoted father and grandfather. His daughter, Coral, was the light of his life, and their time together during his last few months meant the world to him. He had great love for his stepdaughter, Keely, and his granddaughters: Ayla and Brooklyn.
Greg's second love was the game of golf, which he managed to play several times a week for many years. He enjoyed his golf community and helped organize and participated in numerous charity golf tournaments, including the annual Queen Louise Home for Children Golf Tournament.
He will be remembered for his love of music of many genres, and he enjoyed hosting music trivia nights for friends at the Carambola Clubhouse. He had a great appreciation for local art and gladly supported local artists. He enjoyed getting together with buddies for weekly poker games, and often vacationed at the World Series of Poker. He loved his cats, Foxy and Berry, finding them very mischievous and entertaining. And his favorite bird was a birdie! He had been looking forward to retirement and the opportunity for more golf, poker and music trivia!
Greg was preceded in death by his parents: Dorothy and David; and his uncle, Frank Catanach.
He is survived by his daughter, Coral Hamilton; stepdaughter, Keely Scott; her daughters: Ayla and Brooklyn; stepson, Bryce Scott; sister, Robin (Michael) Brooks; nephews, Ryan (Jenny) Brooks and Alex (Genevieve) Brooks; great-nephew, Davis; aunt, Robin Catanach; cousins: Rod Catanach, Lisa Svarczkopf, Jeff Catanach, Chris Catanach, Kim Welsh and Holly Fisher; and best friends: Alex Pelovitz and Robin Blakely.
The family is grateful to the very professional medical team at the Governor Juan F. Luis Hospital and Medical Center, to the staff of Continuum Care and the staff of the Department of Health, who all provided such excellent and compassionate care during Greg's time of need.
A Celebration of Life will be held at a later date when we can gather to share stories and good laughs. In lieu of flowers, donations may be made to the Queen Louise Home for Children or the St. Croix Animal Welfare Center.