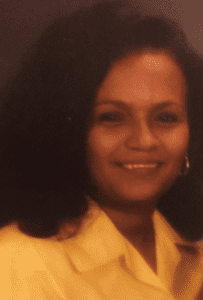 Heriberta Rodriguez Solis, warmly known as "Erica," of Candido Guadalupe died on Oct. 24. She was 63 years old.
She was survived by her son, Armando Cruz Sr.; daughter, Margarita Gomez; grandsons: Armando Jr., Angel Miguel, Julio Jr., Jaime, Joshua, Armando Luis, Emanuel, Reynaldo and Angel Joel Cruz, Donovan and Jayden Gomez, and Julio Hernandez; granddaughters: Kaisha, Iris, Thalia, Julianna, Melani and Stefani Cruz, and Amaris Gomez; and great-grandchildren: Alex Paredes Jr., E'Dani Malcomb, and Jelani, Robert, Janiel, Ji'Zaiah, J'Noah, Kaiden, Legend, Zendaline and Deborah K. Cruz.
She is also survived by nephews and great-nephews: Joel and Miguel Colon Jr., Francisco, Rogelio, Rene, Luis, Dario and Mario Rodriguez Jr., Reynaldo, Leonaldo, Rey and Angel Alicea, Ashé Joseph, and Jahzin, Jankee and Josue Rodriguez; and nieces and great-nieces: Tanya and Teena Carrion, Yolanda Alicea, Damaris Colon-Puschaver, Diana, Ana Grecia and Maria Luisa Rodriguez, Tabatha Martinez, Natasha Alamo, Jahdeja Samuel, Aaliyah Colon, Jazmine Rodriguez and Briana Vasquez.
Other survivors include sisters: Carmen Rodriguez and Andrea Rodriguez-Colon; brother-in-law, Miguel Colon Sr.; daughter-in-law, Jessica Rosa; son-in-Law, Roberto Gomez; and special friends: Tita de Jesus, Nereida Rijos, Aida Osorio-Lanzo and family, and Bijilio Rodriguez.
The viewing will begin at 10 a.m. followed by the funeral service at 11 a.m., Tuesday, Nov. 10, at Community Baptist Church, Plot 7 Estate Pearl. Interment will follow at Kingshill Cemetery.