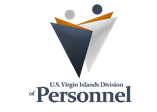 The Division of Personnel has announced good news for Virgin Islands Government retirees. Beginning Jan. 1, 2021, more than 6,000 retirees who are age 65 and older will benefit from the new Medicare Advantage Plan, which includes $0 co-pay for all doctor services, $0 deductible and no additional cost in premiums for retirees 65 years and older on Plan F.  The plan offers a $500 allowance for vision and hearing aid exams, free virtual consultations with nurses 24/7 and free gym access.
The Part D Prescription drug coverage co-payments in place today will remain the same, and gift card rewards for house calls – such as a virtual preventative check-up will be available.
Division of Personnel Director Dayna Clendinen said, "This is monumental for the territory!  All thanks to the Honorable Governor Bryan and Honorable Lieutenant Governor Roach, UnitedHealth Care, the Division of Personnel, and the GESC Board on this significant accomplishment. Additionally, we could not have done it without our partners at VI Equicare, the Schneider Regional Medical Center and the Gov. Juan Luis Hospital."
Clendinen said, "The Plan has a 98 percent satisfaction rate and the freedom of nationwide access for care at in-network costs, to include top doctors and specialists. It's only one card for all your medical needs. No confusion."
To learn more about the Medicare Advantage Plan, UnitedHealth Care will host virtual webinars from Oct. 19-23, between 10 a.m. and noon and from 2-4 p.m.  If someone cannot join the webinar by a web browser, the individual can dial in by phone to listen and ask questions.
UnitedHealthcare began mailing out notifications via postal mail with instructions on accessing the webinar. If an individual does not receive a communication by Oct. 12, please contact the Division of Personnel to ensure that the mailing address is current.
If a person decides not to participate in the Government Insurance Advantage Plan for retirees 65 and older, the person has until Nov. 10, 2020, to opt-out of the program by contacting the Division of Personnel's Group Health Insurance office by phone at 774-8588 or 718-8588.
Remember to stay masked, sanitize and be safe.