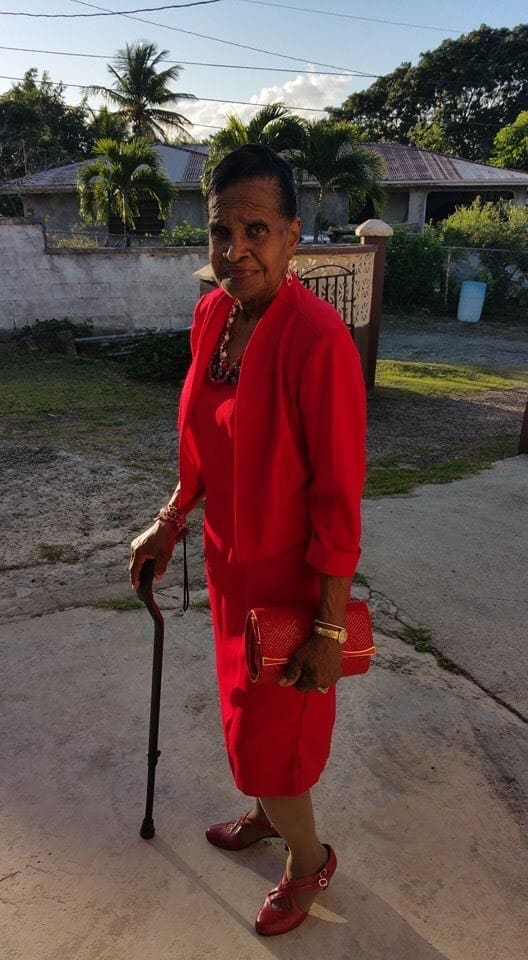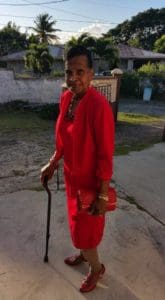 Elsa Lucina Wattley, also known as "Lucina," died on Sept. 15. She was 86 years old.
She was preceded in death by her mother, Ismay Pemberton; father, Arthur Warner; sisters: Eunice Williams and Sylvia Stapleton; and niece, Khaarlis Williams.
She is survived by her daughters: Carmen Wattley-Johannes, Elsie Baker and Beverly Joseph; sons: Elvis Wattley and Earl Wattley; grandchildren: Alex, Anthony, Ashley Wattley, Shavonne Johannes, Krystal, Kristin, Krysanne Wattley, Ketisha Iles, O'Dani Evans, Kadegra Frances, Kenyatte and Kefira Baker; and great-grandchildren: K'Vone, J'Kwon,  K'Mauri Camacho, Keykwon Watson, Azariyah Iles, Joshua Williams, Anaiah Wattley, Zaheim, Zayvion, Zani and Zamarr Metellus, Aniyah, Ailany and Arya Baker, D'Ron and D'Jon Frances, Daniel Torres and A'marah Yearwood.
She is also survived by sisters: Camalita Testamark and Leanie Brown (St. Eustatia); brothers: Kenneth "Bob" Warner (St. Kitts), Arthur "Apus" Stapleton and Elsworth "Ian" Stapleton (N.Y.); nieces: KayStapleton-Williams (Atlanta), Cassandra Lee Stapleton-Ford, Sandra Brown (Netherlands), Deborah Clarke-Brown (EUX), Daradine Brown (SXM), Pamela Pandt-Brown and Juanice Brown; and nephews: Arthur Stapleton Jr. (Fla,), Franklin Brown (EUX), Lennard Brown (EUX), Garry Brown (EUX), Reuben Brown (EUX), Trevor Stapleton, Vaughn DeShalton, Dwayne (Kool) Stapleton and Colin (Soupy) Stapleton.
More survivors include daughters-in-law: Louisa Wattley and Brendalee Wattley; sister-in-law, Sharmaine Williams-Stapleton; godchildren: Telsada Josiah and Franklin Gore; special friends: Sylvia Constant, Maudine Adams, Albertha Lezama, Pastor Dorothy Edwards, Mr. and Mrs. Boniface Emmanuel, Miles Adams, Eulin Vidal, Marie Chance, Shirley Williams-Morris, Rupert and Emile James, Clevie, Frederick Joseph and Cinthy Lewis;
Other survivors include cousins and other relatives: Margaret Webb, Iris Hodge, Violet Williams, Wilma Simon, Louise Romney, Julia Halbert, Linda Hanley, Geraldine Zulli, Annette Morton, Vincent Halbert, Samuel Halbert, Paul Halbert, Kenneth Halbert, Rupert Halbert, Benson Morton, Emerson Morton, Leroy Morton, Franklin Morton and Miss Gore; as well as other relative and friends too numerous to mention.
The funeral service and interment will be held at 9 a.m., Friday, Oct. 9, at St. John's Anglican Cemetery.
The family respectfully requests that attendees wear a face mask and adhere to the social distancing requirements.