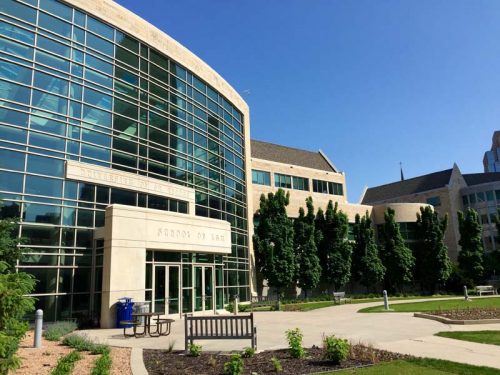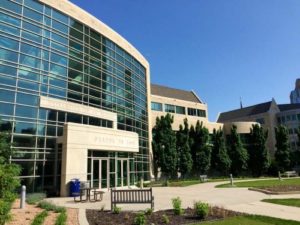 Live Premiere of HBCU Virtual Concert Choir to Be Held Sept. 23 In celebration of the National HBCU Week 2020, Dean Kimarie Engerman and Dion Parson, director of the College of Liberal Arts and Social Sciences (CLASS), cordially invite you to experience the HBCU Virtual Concert Choir, consisting of 105 voices from across the nation, featuring two of the University of the Virgin Islands' (UVI) finest.
Namely:
*  Kisha Richards, UVI 2018
*  Kasem Thompson, UVI 2022
This special event is scheduled for 8 p.m. on Wednesday, Sept. 23.
A special rendition of "Lift Every Voice and Sing," arranged by Roland Carter, will highlight the evening performance. The program will be broadcast via this link: https://www.youtube.com/channel/UCdNnVsJe3q6lRDUsxdODAjA
The link will be not available until 11 a.m., Wednesday, Sept. 23
ECS Program holds their first UVI Virtual Fall Student Research Symposium on Sept. 27 The Emerging Caribbean Scientists (ECS) Program and the College of Science and Mathematics invites all to attend the 21st Annual Fall Student Research Symposium. This year, due to the ongoing COVID-19 pandemic, the event will be a fully online experience. The symposium will feature more than 40 current undergraduate student researchers. They will showcase the results of their summer research projects that were conducted at UVI and other institutions.
Videos of the scientific oral presentations will be posted on the ECS YouTube channel, available soon.
A live Q&A Zoom session will take place from 1-2 p.m. on Sunday, Sept. 27. The program book is now available online and includes a detailed schedule and the abstracts. As is tradition, judges will be evaluating the students' presentations.
Your participation and attendance will be greatly appreciated.
To gain access to the online sessions, please submit the following form: https://tinyurl.com/SymposiumGuest
For more information, go to http://ecs.uvi.edu and follow us on Facebook for updates.
For additional information, contact Aimee Sanchez at 692-4109 or email aimee.sanchez@uvi.edu.
President David Hall Spoke at Pima Community College's Virtual Event President David Hall joined Pima Community College as a guest speaker at an All Day Virtual College Event titled "The Heart of Social Justice and The Soul of Education."
"It is an honor to be invited to serve as one of your speakers for this All College Day Event," said Hall "I want to thank Dr. Mays Imad for inviting me and Chancellor Lambert for his leadership of this premier college."
To hear more of President Hall, click the following link "Social Justice and Soul of Education" https://www.youtube.com/watch?v=JFHzKZ398BE
UVI President David Hall Welcomes New Students at the 2020 Convocation President David Hall officially welcomed the Class of 2024 to the UVI Family at the 2020 Virtual New Student Convocation.
"I want to officially welcome you to the University of the Virgin Islands; and though this is not how I anticipated greeting you, my delight and enthusiasm are the same," said Hall. "For UVI it is a privilege and honor to assist you in achieving your educational and life dreams."
To hear more of President Hall's welcome message, click the following link: "2020 New Student Convocation" https://www.youtube.com/watch?v=Hthcjj8xMSA