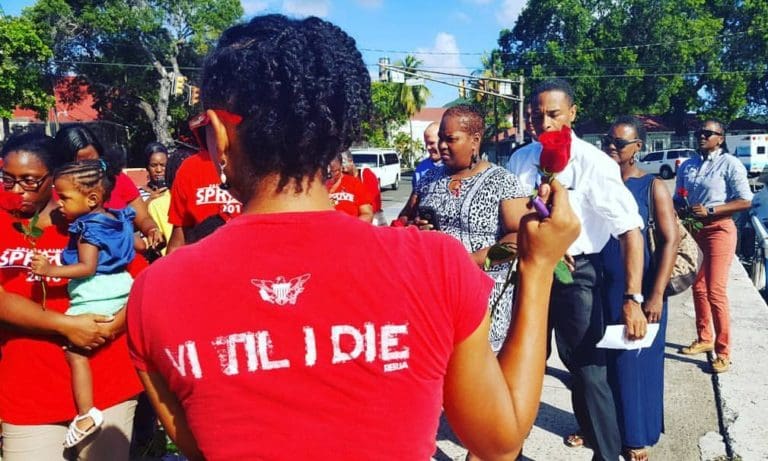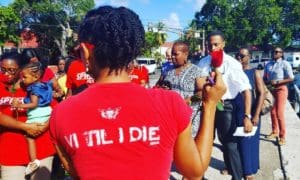 Sept. 25 is the National Day of Remembrance for Murder Victims. The board and staff of the Family Resource Center invites the public to join them as they host a small ceremony to remember those lost to violence in the territory this year. October is Domestic Violence Awareness Month, and FRC reminds everyone that the Family Resource Center is just one phone call away. HOTLINE: 776-STOP (7867)
Join members of the community on the Waterfront apron near Greenhouse Restaurant as FRC and others remember loved ones lost to violence in our territory this year. The event will take place at 5:30 p.m., Friday, Sept. 25. Please wear red and black as we release a rose into the St. Thomas harbor for each fallen individual.
To limit the possible spread of COVID-19, please adhere to keeping a distance of six or more feet from everyone, and wear masks/faces shields. You may also choose to join the event virtually on our Facebook page.
As of the first week of September, there are nearly 40 people who have been murdered in the U.S. Virgin Islands this year. Family Resource Center hosts this event to remember them, and it hopes no more names will have to be added to the list for 2020. May they all rest peacefully.
Family Resource Center is a non-profit 501 (c)(3) corporation that is dedicated to providing programs and services for victims of crime in the St. Thomas/St. John District.  Our main office is on Bunker Hill on St. Thomas, and we have an outlet office on St. John.  Although our emergency shelter was damaged in the 2017 storms, we still continue to provide shelter services with the assistance of various safe hotels. Please continue to support our organization and the vital work we do.