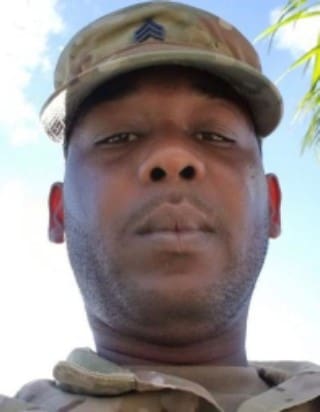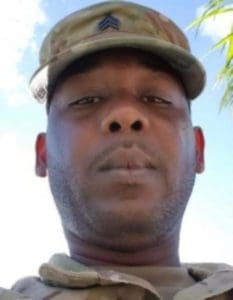 Beloved son, brother, and father Denby Leshem Dumas, better known as "Leshem," died Aug. 26 on St. Thomas, V.I. he was 36 years old.
Due to the COVID-19 pandemic, attendance restrictions may apply. The funeral is limited to family, close friends and colleagues. The family respectfully requests that all attendees wear a mask and adhere to social distancing requirements. For your safety and everyone else's you will be asked to use hand sanitizers upon arrival at the church. In addition, the family may politely decline personal touching such as handshakes; again, this is for the safety of everyone.
The first viewing will be from 3-5 p.m., Friday, Sept. 25, at Turnbull's Funeral Home and Crematory Services. The second viewing will be at 9 a.m., followed by a service at 10 a.m. on Saturday, Sept. 26, at Living Word Family Ministries Church in Estate Smith Bay, across from Lindqvist Beach.
He is survived by his son, DeZaii Dumas; his mother, Mona Athanaze; his father, Raymond Dumas; stepfather, Raphael Athanaze; sisters: Danell Dumas, Averil Charles, Kurshlene and Kachel Athanaze; brothers: Damien and Dante Dumas, Rangie Samuel and Kirk Guiste; life partner, Shernel Alcendor; aunts: Uley Dumas, Sally Dumas, Agatha Jules, Bernadine Dumas, Juliette Meyers, Colette Beaupierre-Huggins, Janice Beaupierre, Anice Beaupierre, Jennifer Woodley and Fenella McFadden; uncles: Russie Giraudel, Reginald Bellot, Cleytus Dumas, Hubert Cuffy, Ozie Dumas and Sylvester Dumas; nieces: Martisha and Mariah Charles, Khalyla Campbell, Arianna and Aniyah Samuel, and Lily Ann Dumas; nephews: Damian David Dumas, Shakim George, Shaquille Adams, Collin Samuel, Azure Francis and Jayden Guiste; cousins: Lionel and Fabrice Giraudel, Andrew Meyers, Natasha Meyers, J'Koi Gardner, Nicole Turner, Jessie Turner, Owen and Donny Prosper, Mikel Joseph, Marsha White Tucker and Stacy Prosper as well as others too numerous to mention.
He is also survived by close family friends: Akeema Charleswell (mother of son), Nathalie and Samson Alcendor, Sadie George, Samera Alcendor, Kurton Guiste and Ashanta Bruney; special friends: Sgt. Idris Brice (best friend), Spc. Annica Charleswell-Thompson, Master Sgt. Jason Lewis (mentor), Spc. Shun Greenaway, Sgt. First Class Chandy Baptiste, Rasheed Smith, Kerwin and Stacey Graham, Spc. Donny Daniel, Staff Sgt. Akeed Fahie (mentor), Culva Luke, Sgt. Jevon Gumbs, Leon Vigilant, Joselo Olea, Sherbie Moore, Melinda Victorine, Talliah Telemacque, Darille Blanc, the Bike Crew, the 631st Engineer Detachment and the National Guard family.