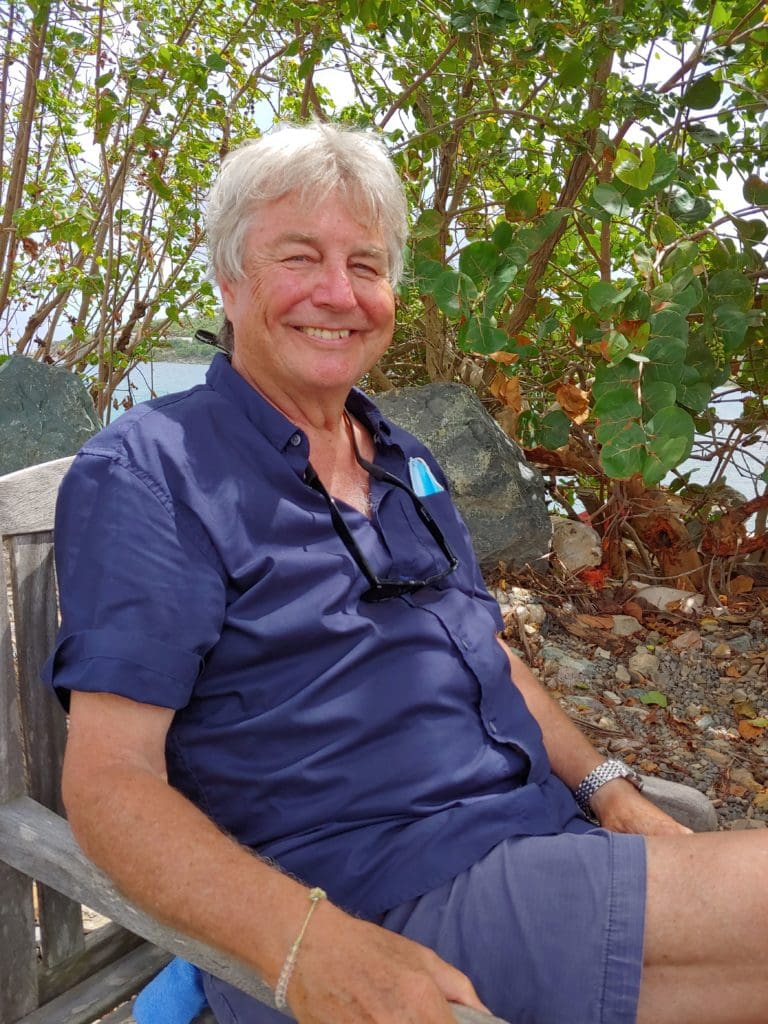 A movie and subsequent early morning wake-up call led well-known St. Thomas chef/restaurateur Alexander Treml to make two major, life-changing decisions; the first was to become a vegan, the other to come out of a 15-year retirement to "do it one more time."
Doing it one more time means, opening a new restaurant. This time without the fine dining trappings like linen tablecloths, flowers, candles and shiny silverware. Also without the filet mignons, pork and Austrian accented veal dishes.
PlantTastic, a colorful food truck parked in the middle of the old Radio One lot in Gregorie East – an idea that came to Treml barely two months ago –  is ready to serve starting Saturday.
Treml laughed when he offered the news. "Who knew I'd do this one more time at my age?"
He sold his namesake landmark restaurant Alexander's in Frenchtown 15 years ago, and while keeping a catering business for a while and spending time on St. Thomas, also spent much of his time in his native Austria. But, he declared recently, "I'm back for good."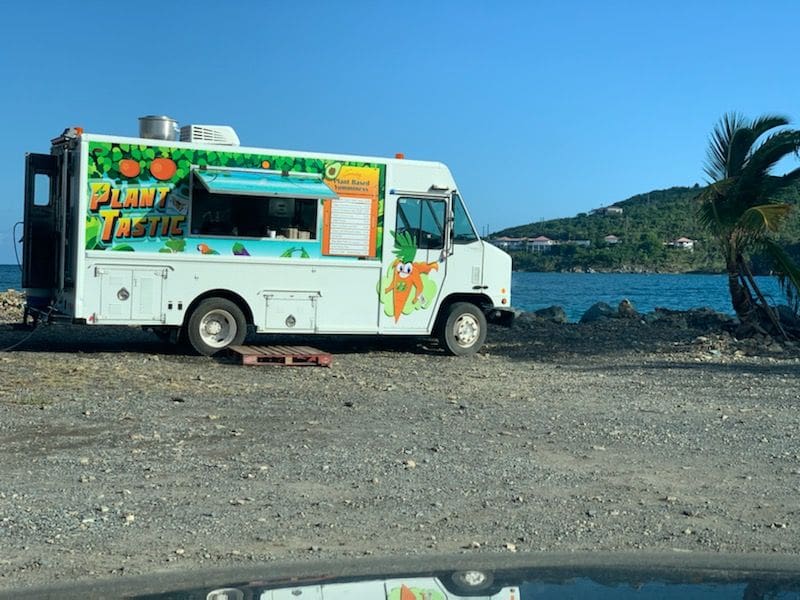 As for staring all over again with a new enterprise, he attributes the newfound energy at the age of 64 to his changed diet.
Not only has the plant-based diet given him an energy boost, he said, "But I am off all medication." He said he was taking a statin, high blood pressure meds and other prescriptions for ailments he no longer has.
Treml didn't have to receive any life-threatening warnings in order to make the dramatic change from meat eater to nearly 100 percent vegan.
"Do I miss prosciutto, of course," he said, nostalgically describing living just a few miles from San Daniele, a famous town only a few miles from his home in Austria where he procured the thin sliced Italian dry-cured ham in its finest form. "But it is a small price to pay for what I have gained." Or more accurately, what he has lost. Twenty-five pounds in the eight months since he watched the Netflix movie "Game Changers," a documentary featuring Arnold Schwarzenegger and other athletes and body builders who are vegans. That was it. Treml said the transition took less than a week.
Since December "I went from a 38-inch waist to a 34," he said.
His epiphany is St. Thomas' gain. He knows that he knows the restaurant business, which makes the simple fully plant-based menu something to cheer about if you tend toward even a small commitment to moving away from the standard American diet, which plant-based adherents call the SAD diet.
In a casual, pre-opening tasting lunch at a picnic table, with the waves of Gregorie Channel lapping in the background, Treml pointed out that a considerable number of people who are looking for his kind of food aren't vegetarians or vegans – the difference mostly between the use of dairy and eggs or not. "They are experimenting with plant-based food."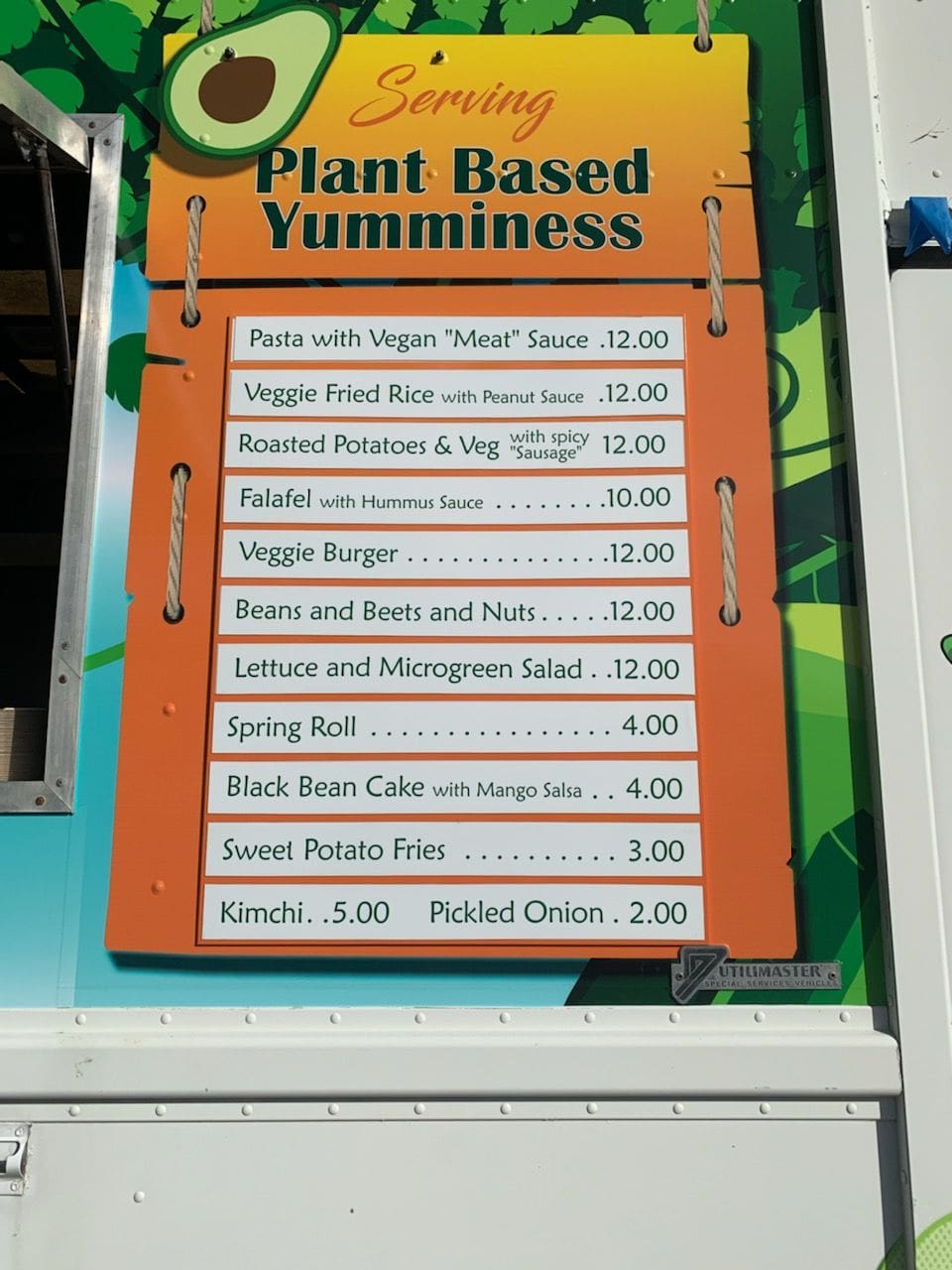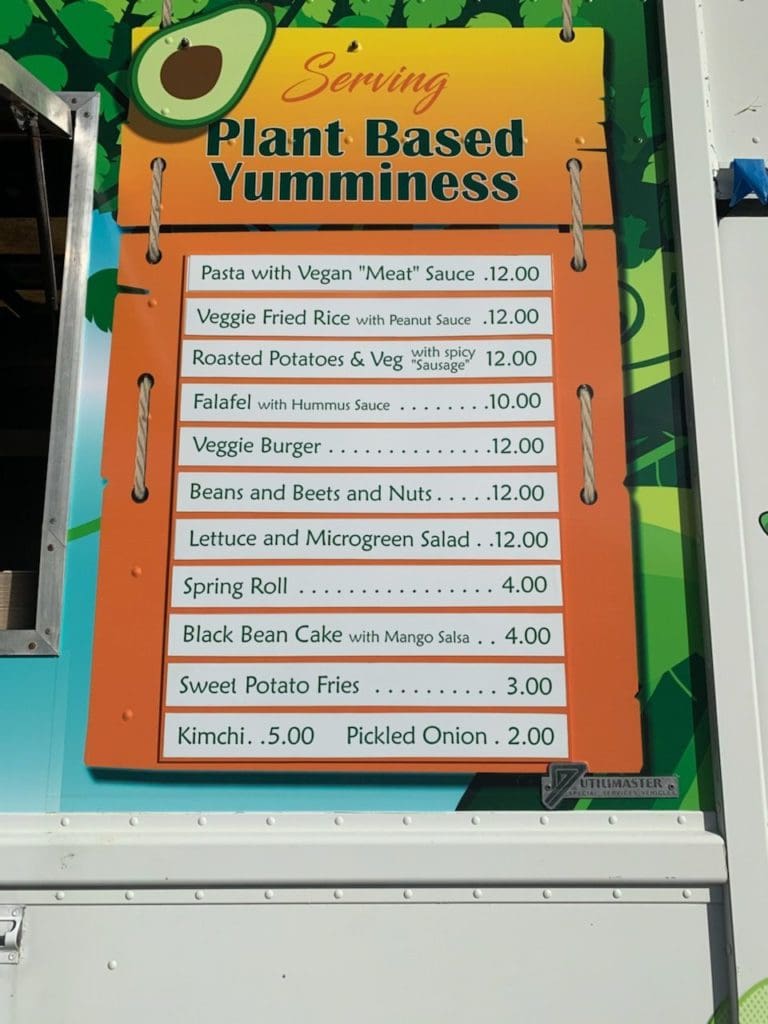 PlantTastic is not an experiment. The number of non-veg heads pulling into the gravel parking lot for a free sample this week, along with the talk on the street and even texted photos of the developing truck decoration attest to a wide appeal that would not have been there 41 years ago when Treml made his first food foray on St. Thomas.
PlantTastic also defies description, "We are trying to decide; is it a drive-in, or is it a drive-thru."
Seven parking spots facing the harbor are set aside for people to dine in their cars. For those who remember drive-ins, Treml is trying to find some of the antique trays that hook onto car doors just like in the old days. Meanwhile, there will be 30 parking spots where people can pull in or around to place their orders.
PlantTastic food, Treml said, is completely homemade; "nothing is store-bought." All of the recipes are his, and though he is not cooking full time, he is overseeing every aspect of the food prep, he said, right down to the size of the cut-up roasted potatoes in the "Roasted Potatoes & Veggies with Spicy 'Sausage.'"
Today, there is glee in the air for those who have been clamoring for a lighter, purer, more climate supportive way to eat – and from a master chef, well that's the icing on the cake, so to speak.
PlantTastic is open Monday – Saturday, 11 a.m. to 7 p.m.