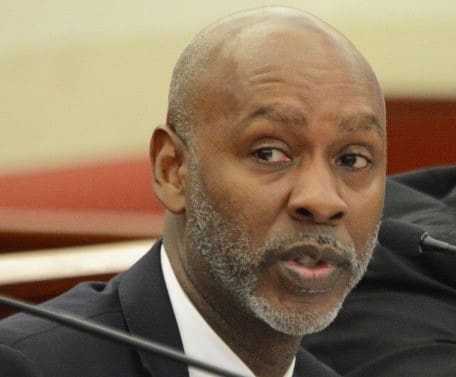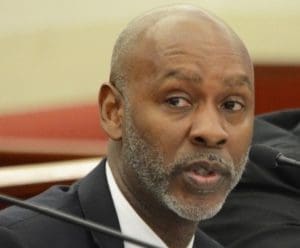 A civil engineer who was once in charge of the Virgin Islands Waste Management Authority is returning to his former post. According to a WMA news release, Roger Merritt III resumed his duties on Monday.
The returning director said he wants to pursue goals that were set for the agency when he began in 2016. Those goals include aligning Waste Management's operations and revenue targets with those set out in the enabling legislation created at the agency's beginnings.
According to WMA Public Information Officer Gwendolyn Kelly, talks intended to set new priorities began between Merritt and the board in February.
"With his selection, the board looks forward to the dynamic and innovative changes he will bring to move the Authority closer toward fulfilling its mission and vision as set forth in its enabling legislation, bylaws and priorities established by the board," Kelly said. "In accepting the position, Merritt would like to continue the job he started during his first tenure in bringing the Authority into compliance with local and federal consent decree mandates while improving operational efficiency."
Merritt's departure in February 2018 came after an apparent dispute with the agency's board of governors. At that time, the territory was five months into its recovery from the impact of two Category 5 hurricanes – Irma and Maria – in September 2017. There were 30-foot piles of storm debris filling sports fields. A major landfill fire overtook St. Croix's Anguilla Landfill, and the company tasked with managing two new wastewater treatment plants was on the verge of quitting.
Around the time the director left, the chief financial officer and the operations manager left as well. The following month – March 2018 – then-Gov. Kenneth Mapp removed WMA Board Chairman Hairith Wickrema.
It was the same month that Merritt's replacement sent a letter to officials at Veolia North America acknowledging their intent to abandon a 20-year contract to operate and manage wastewater treatment plants built to alleviate long-standing problems with the territory's sewer system.
The agency also struggled to hire enough staff to run the treatment plants themselves and to pay trash haulers under contract. As of June 1, WMA owed $26 million to its solid waste contractors.
Since then, four WMA officials – including board members – have tried to step in as executive director. The last one to officially hold the title, Adrian Taylor, left without an explanation over the past few months, amid a series of new fires erupting at Anguilla. One press report cited 11 fires at Anguilla between April 2019 and May 2020. An additional fire was reported in March 2019.
During the time he held the top post, Taylor won the praise of a federal judge who has overseen compliance hearings on two consent decree cases involving WMA: One for wastewater management and the other for landfill and solid waste management.
At one hearing in 2019, former District Court Judge Curtis Gomez told Taylor he was impressed by the effort the agency put in to comply with the terms of the consent decrees, but the efforts did not go far enough.
Taylor first assumed the WMA director's post in September 2018, a few weeks after Tawana Albany-Nicholas abruptly left in August of that year, six months after she took over for Merritt. WMA Board Secretary LaToya Williams held the leadership position for a few weeks in 2018.
Kelly said, however, Williams was never named as agency director.
In the Monday statement announcing the former director's return, unnamed board officials thanked interim Chief Operating Officer Ann Hanley, "who stepped up and provided continuity of leadership as interim director."
Since leaving WMA two years ago, Merritt managed hazardous and non-hazardous waste disposal in the Gulf Coast area, working as a senior executive with the private firm, Waste Management Inc. In that job, he was responsible for financial performance, environmental compliance, fleet maintenance, engineering, construction and project management, the Monday statement said.