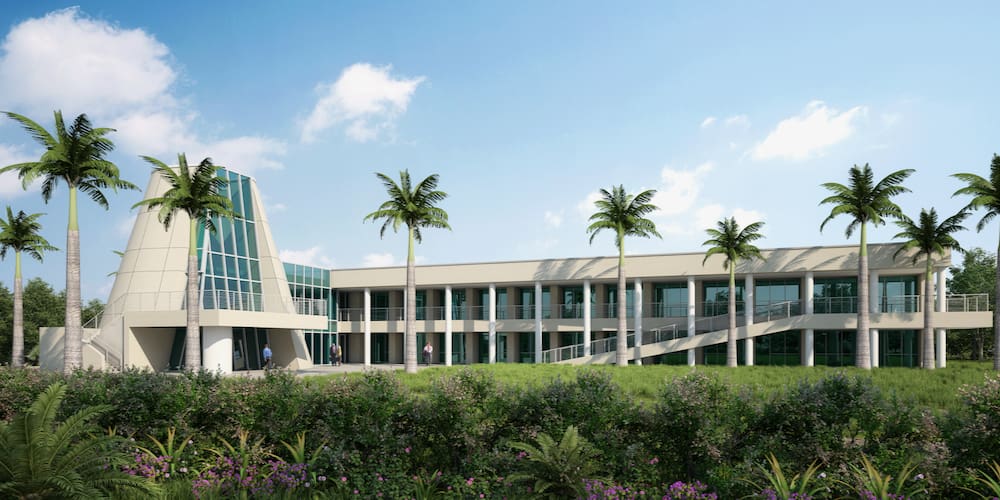 The University of the Virgin Islands Research and Technology Park announced Monday it has contracted 10 new companies to give tax breaks to, in exchange for some cooperation and work with UVI.
According to a release from the RTPark, nine of the 10 activated companies have been approved since March, when the territory began its public response to the novel coronavirus disease.
RTPark Executive Director Peter H. Chapman said that the organization's team has been aggressive in its business attraction efforts prior to and during the pandemic which has translated into the RTPark hitting key performance indicators and goals.
"We've built a business attraction pipeline of more than 50 prospective new client companies from across all of our target sectors, and have made particular progress in advancing discussions with sustainable development companies, especially those specializing in agriculture and solar technology," Chapman said during the RTPark's recent annual update to the Senate Finance Committee on Aug. 6. "As a result, we are on track to activate 14 firms as traditional new client companies this year, which would be a slight improvement over the previous year when we activated 13 traditional new client companies," he said.
The new tax-break recipients are:
Seagrape, LLC, described as a financial technology-focused consultancy, independent software vendor and proprietary investment firm.
Lifestyle Crashers, LLC, described as an internet wellness coaching company using an interactive website combining weight-loss products and strategies, with the focus being to provide its clients with education, motivation, coaching and awareness related to weight loss and overall health improvement.
Armstrong Media and Technology, LCC, described as providing technology and media expertise and support to its clients. Services include consulting in advertising endeavors, media purchases, social media activity and technology. They also host and produce radio shows and other media events.
Cresson Management VI, LLC, reportedly provides proprietary, technology-driven project management and value-added services to a suite of technology portfolio companies.
Cascade Strategies, LLC, described as a technology business services and consulting company, which facilitates management of services in the areas of government partnerships, marketing, sales, advertising, firm management in all aspects of development and investment, effects of government policy on business growth and provide ongoing expertise and solutions for its customers.
Verimode, LLC, described as an innovative "software as a service" ("SaaS") company building a next-generation logistics management platform targeted toward the health care and government transit markets.
Reach Right Digital Marketing, LLC, reportedly uses direct response advertising to put professional fundraisers in touch with large numbers of potential donors who are likely to be receptive to their respective messages.
TPS Management Services, LLC, reportedly provides outsourced management services across the TPS Family of Staffing Companies, performing a variety of functions including information technology, sales and marketing through the optimization of cloud-based software to provide a customer relationship management solution and financial consulting and support.
McEwen, LLC, described as a medical information tech operation, which helps the victims of certain types of medical injuries better access medical records in their legal cases.
Castaway Group, LLC, reportedly a consulting and trading company that provides online international brokerage services as well as buying and selling commodities, products and services around the world.
In a release, RTPark Board Chairman Edward Thomas said that these companies are an important contribution to building resiliency within the territory's economy.
"The RTPark's mission of diversifying our economy is so important now more than ever. As we continue to recover from the 2017 hurricanes and now the impacts of this pandemic, we welcome these companies to our community to help build a sustainable economy in the years to come," Thomas said. "The success of this year's business attraction efforts is proof that the U.S. Virgin Islands have something great to offer the tech community, even during these difficult times," he said.