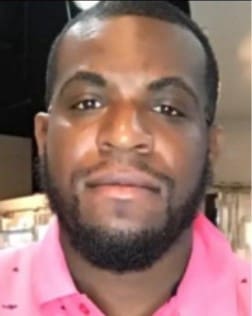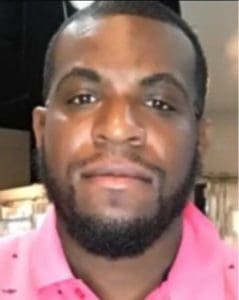 It is with deep regret that we announce the death of our son, brother, and father Kamal Alphonso George, who died July 4, in Atlanta, Ga.
Kamal is survived by his son, Kaden D. George; daughter, Zhiera M. George; father, Franklin S. George; mother, Marcia I. Gooden-George; brother, Osei H. George; sister, Safiya M.George; life partner, Monique Jasper; aunts: Lola Tate and Debbie George; uncles: Pernell Slaven, Casper Richards, Agrey George, Rupert George, Earl Tate, Owen Gooden and Roger Coke; and special cousins: Nashibo George, Naishelle George, Jamari Samuel, Shamar George, Laquisha George, Shoshanna George, Shamara George, Charmaine Slaven, Natasha Slaven, Pernell Slaven Jr., Wayne Davis, Terry Richards, Timmy Richards, Nicole Richards, Corel James, Vanessa Mason, Marlon Pollock and Tina Hines.
He is also survived by close family friends: Dalila Rhymer (mother of Kaden) and Kenesha Sullivan (mother of Zhiera); special friends: Margaret Miller, Adiel and Dunniva Morris, Kamille Hoheb, Judith Smith Wolverine Blackstar, John Brown, Nicole St. Clair, Azzie Rankin, Tristan Donadelle, Toni and Willie Harris, Lynette San, Louise Edwards, Nichelle Buchanan, Reiba and Gregory Creque, Shawn and Allegra Dowe, Rasheed Creque, Robert and Charlotte Blake; as well as other relatives and friends too numerous to mention.
The first viewing will be held from 3-5 p.m., Wednesday, Aug. 5, at Turnbull's Funeral Home. The second viewing will be held at 9 a.m. followed by a service at 10 a.m., Thursday, Aug. 6, at Turnbull's. Interment will be at Western Cemetery No. 1.