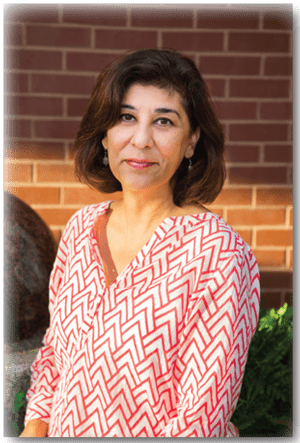 Gerontologist and end-of-life doula Neda McGuire has good news for older adults and those traversing their journeys as senior citizens.
McGuire said she gives compassionate support and guidance to them and their families through the sacred journey of aging and end of life. Her response to the importance society places on being young or strong, or pretty or in control, is that "aging matters."
Aging is inevitable, and it is that part of life during which one gets to review, reminisce and leave a legacy, McGuire said. "My goal is to educate people about the conversation that most of them prefer not to have. It's about talking with family and friends about the different levels of awareness that we all face as we age," McGuire said.
"That kind of talk is taboo in this society," she said. McGuire advocates for the aging process and the benefits that come with it.
She has over 30 years of experience assisting families in the aging process. She is a member of the Aging Life Care Association and International End of Life Doula Association.
McGuire has a master's in Gerontology and a master's in Health Administration from the Medical College of Virginia. She is a trained end-of-life doula.
"When life and living is embraced with each passing day and year, it shows in the outer what is being lived within. When aging becomes scary and pushed aside for the want of days gone by, it can show up as lack and longing and as never enough," McGuire said.
McGuire is the owner of Aging Matters, a health care service that offers guidance on eldercare and end of life journey services, such as:
– Individualized assessment of the physical, social, psychological and financial circumstances and needs of a client.
– Assistance with preparing advanced directives and durable power of attorney for health care documents.
– Family education and consultation.
– Employer eldercare consulting and training.
– End-of-life doula services or being an "informed companion" who brings comfort, support, compassion and assists a person and family in feeling safe and supported during this important transition.
– Providing a peaceful, safe, nurturing space for a person approaching death, as well as for those around the person, by doing all that can be done to ensure their physical, mental, emotional and spiritual needs are met.
End-of-life doula services are offered through hospice, for which Medicare makes payment. Another option is private service with hourly payments accepted through McGuire's business, Aging Matters.
McGuire is a former hospice volunteer and assisted patients and families during their sacred journey. She is a former board member of the Alzheimer's Association and former CEO of Partners in Aging in Fredericksburg, Virginia.
McGuire and her husband, Jim, moved to St. Croix in October 2019. Jim works as a dive instructor with Adventures in Diving in Frederiksted. McGuire's plan to continue her Aging Matters service was curtailed due to the COVID pandemic. But all was not lost.
McGuire was invited to speak at the St. Croix Senior Collaborative meeting several months ago, and she secured a list of participants for a monthly Death Cafe meeting.
A Death Cafe is a meeting with no planned agenda where folks get together to talk about life, which ultimately leads to what one needs in preparation for their end of life journey, what a friend or family member might be going through in the aging process, and other issues related to the life cycle.
The pandemic interrupted the in-person meeting but Zoom came to the rescue. McGuire has facilitated a monthly Death Cafe Zoom meeting. Zoom participants can be invited via email from McGuire, Facebook post or they can find out about it on the Death Cafe website. Participants attend from all over the globe.
July's Death Cafe entertained a myriad of ideas, concerns and questions.
One participant expressed feelings about helping a sibling find acceptance with her terminal illness.
Another spoke about ridding oneself of personal possessions as a means of letting go and as a practice of enjoying each moment, even during COVID.
McGuire asked participants to consider for the next meeting, "What would you want as a legacy? How would you like to be remembered?"
McGuire assists with end-of-life decisions at Aging Matters. Her counseling can be done over a period of time or more quickly if there is urgency.
McGuire said she is on hiatus during August, but will be available in September. The Death Cafe will resume Wednesday, September 22, at 4 p.m. More information on Aging Matters can be found on their website, their Facebook page, by emailing info@agingmattersva.com or calling 540-845-9291.